Queen Mary's new ghost tour adds high-tech special effects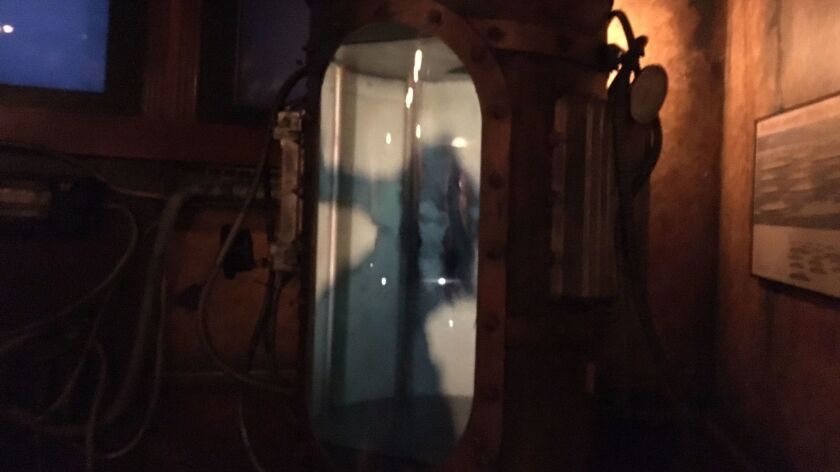 The Queen Mary, a retired ocean liner that has become a floating hotel in the Long Beach harbor, has turned to the type of special effects made famous in Hollywood to try to boost visitor numbers.
For more than 15 years, the ship has offered a ghost tour — dubbed the Ghosts and Legends Tour — to draw scare fans who are intrigued by tales of spooky inhabitants in the 81-year-old vessel. The tour mostly relied on creepy atmosphere and dim lighting to elicit chills.
But Friday, the Queen Mary launched an overhauled tour, adding new spooky sound effects, ghostly apparitions and inanimate objects rolling and shifting of their own volition.
Brian Luallen, the Queen Mary's director of entertainment events, said the ship operators spent millions of dollars to create a new tour, relying on 3-D projectors, see-through LED television screens and other high-tech effects.
"There's never been a more special environment to bring to life through the magic of special effects … these ghosts and goblins and ghouls," he said.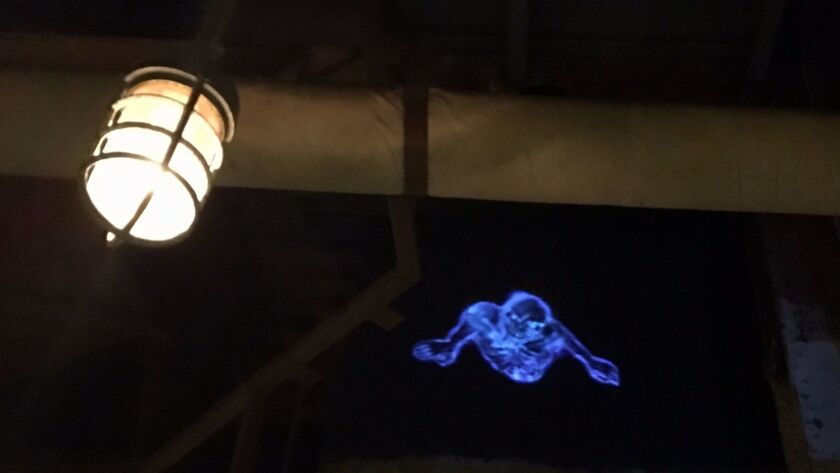 Over the years, a series of operators, including Walt Disney Co., have tried to make the ship a popular tourist attraction and profit generator for the city of Long Beach.
The Queen Mary generates income from visitor fees, festivals, concerts, Halloween attractions and rentals of its 314 hotel rooms. It pulled in $11.6 million from room rentals and an additional $3.4 million from events in 2014, the most recent statistics available.
But the ship is in need of expensive maintenance and repairs.
A marine survey released in March said the ship is in such disrepair that it needs as much as $289 million in repairs in the next few years.
The Ghosts and Legends Tour has long been a favorite among aficionados of haunted houses and ghost stories. The previous tour, which closed last year for the overhaul, took guests through the bowels of the ship to the spots where, according to legend, ship passengers have died under unusual circumstances.
The new Ghost and Legends Tour still centers on a few tragic ship legends — a war bride who was betrayed, a small girl looking for a playmate and a crew member who was burned to death by scalding oil. But now the stories are brought to life with sounds piped through hidden speakers and ghostly images projected on overhead screens or ship equipment.
The year-round attraction is available daily and runs every 30 minutes from 1 until 8 p.m. Tickets are $10, in addition to the fee to board the ship, $31.85 per adult and $25.25 for children. But boarding the ship is free after 6 p.m. Hotel guests aren't charged to board the ship.
To read more about the travel and tourism industries, follow @hugomartin on Twitter.
---
Your guide to our new economic reality.
Get our free business newsletter for insights and tips for getting by.
You may occasionally receive promotional content from the Los Angeles Times.