Erratic hours are the norm for workers in retailing. Can Los Angeles buck the trend?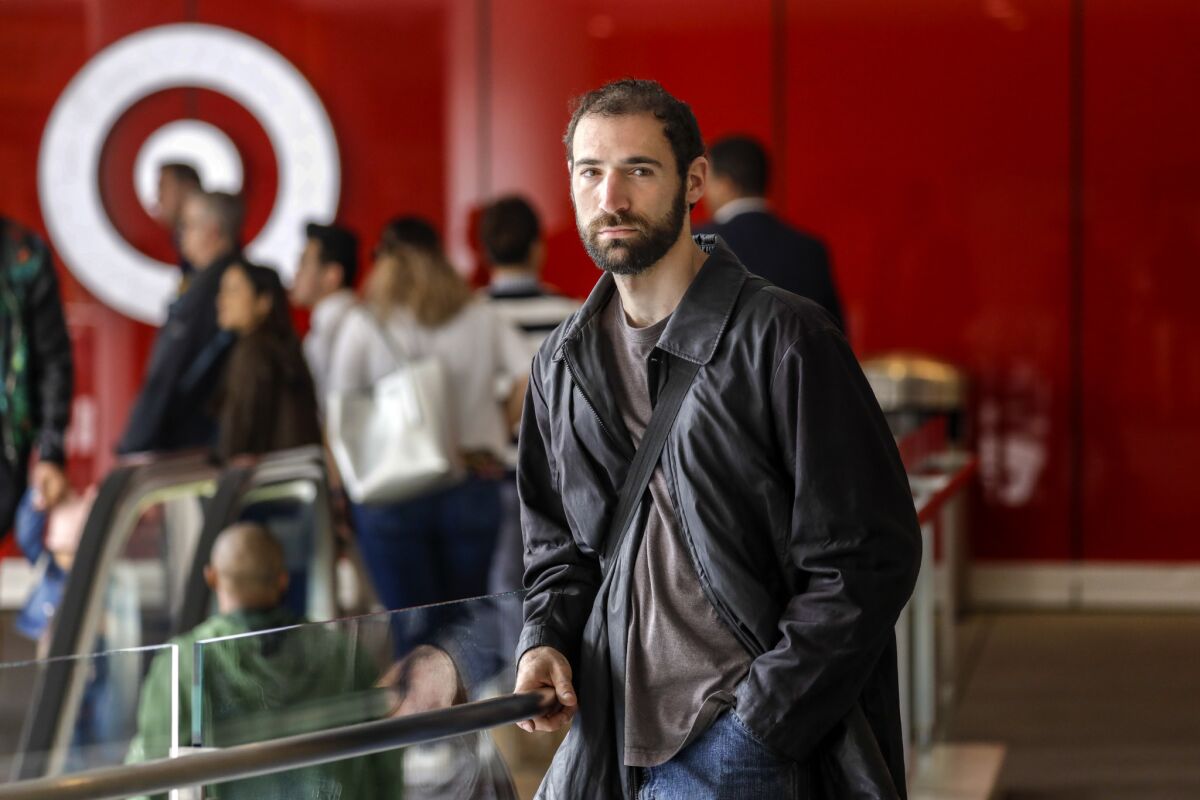 A national movement to mandate stable hourly schedules for low-wage workers expanded to Los Angeles on Friday, as City Council members introduced a "Fair Workweek" measure that could affect some 70,000 retail employees in the city.
Under a proposed ordinance, large retailers would have to give workers two weeks' advance notice of what days and hours they are expected to work. Employees would have the right to request schedule changes and the ability to decline hours without retaliation.
And retailers would have to allow them at least 10 free hours between shifts, a measure targeting a practice known as "clopening," in which workers are scheduled to help close a store late at night and must return early the next morning for its opening.
"It is a minor inconvenience for employers to provide a stable workweek," said Councilman Paul Koretz, a co-sponsor of the proposal along with City Council President Herb Wesson and Councilman Curren Price. "But it makes a life-and-death difference for workers who have an unreliable schedule that changes from week to week."
The measure asserts: "Retail workers have unpredictable, last-minute and fluctuating workweeks over which they have no control … making it difficult to predict their income, make time for school or care for children."
The Los Angeles Area Chamber of Commerce signaled that businesses will probably oppose any regulations. "Predictive scheduling is often actually restrictive scheduling, imposing a one-size-fits-all system that threatens the flexibility of employees and employers," Jessica Duboff, vice president of the Chamber's Center for Business Advocacy, wrote in an email.
As public attention has focused on the role of erratic shift work in poverty and economic inequality, cities such as New York, Philadelphia, Seattle, San Francisco, San Jose and Emeryville, Calif., have passed workweek ordinances. New Hampshire and Oregon have statewide statutes, but scheduling bills died in recent years in the California Legislature after the state Chamber of Commerce labeled them "job-killers."
Long hours, time away from family, and bad tempered customers make Black Friday the most challenging day for retail workers.
The Los Angeles ordinance would apply to retailers with at least 300 employees worldwide. The top affected chains, with city workforces ranging from about 3,200 employees to about 1,900, include Target, Smart & Final, Ralphs, Food 4 Less, Home Depot, True Value, Vons, Trader Joe's and Goodwill.
Los Angeles labor activists, community groups and nonprofits serving low-wage workers began organizing a campaign to address scheduling more than a year ago. A UCLA Labor Center study last March reported that 77% of retail workers surveyed got less than a week's notice of their schedule, and 44% experienced clopening.
The initiative, led by the labor-aligned group Los Angeles Alliance for a New Economy, follows the decade-long successful drive to raise the minimum wage in the city, now at $13.25 an hour for large employers and $12 for small businesses. By 2021, all city employers will be required to pay $15 an hour, and by 2023 the $15 floor will apply to all employers statewide.
Despite the hourly raise, however, many low-wage workers report they are unable to get a predictable 40-hour week, even as their employers hire part-timers to fill on-call shifts. Under the ordinance, employers would have to offer "a good faith estimate of weekly work hours at time of hire, including potential opportunities for full-time work and predictability pay," or compensation for canceled shifts.
"What good is a minimum wage if employees are unable to work enough hours to make ends meet?" said Price. "With the Fair Workweek, we're going to finally address this issue for retail workers."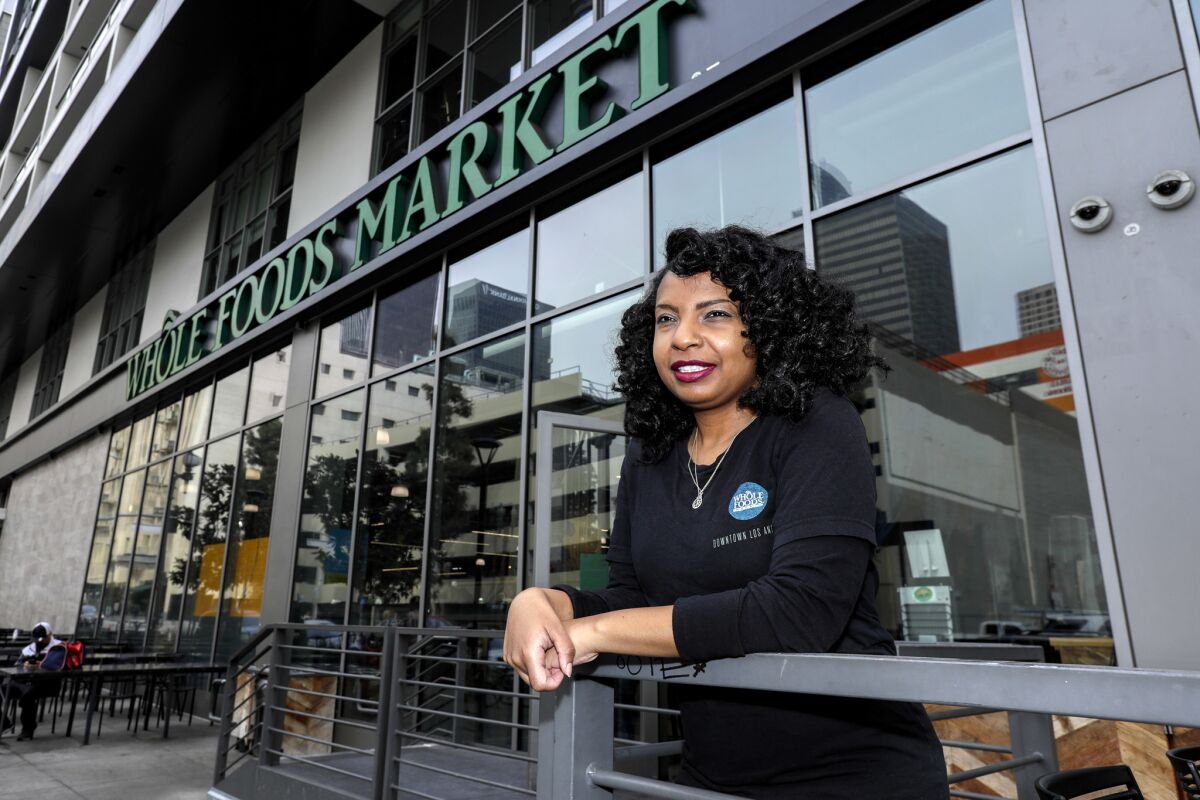 Other city ordinances cover fast food outlets too, but Los Angeles organizers began with retail as a strategic first step. Many retail employees are members of the United Food and Commercial Workers International Union, which is throwing its weight behind the scheduling measure, while restaurant workers are largely unorganized.
"This is just the beginning," said Nelson Motto, Los Angeles Alliance for a New Economy's Fair Workweek Campaign director. "This problem is in other industries, among janitors, as well as restaurant and warehouse workers. We can expand this to other sectors."
However, despite the clout of organized labor in the city, scheduling reform is not assured. Opponents could mobilize once the wording of the ordinance is drafted by the city attorney.
The measure orders up studies on other cities' policies, and on enforcement costs and procedures. Public hearings will be held and the process will probably take until the end of the year. If it passes, the ordinance would not take effect until mid-2020.
The instability in low-wage sectors has been fueled by a trend toward "lean staffing," enabled by "just-in-time" scheduling software that matches employee hours to predicted customer demand.
Justin Orkin, 33, checks his schedule at a downtown Los Angeles Target store on an app run by Kronos, a Massachusetts company. For the last two months, his weekly hours working in the grocery section for $13.75 an hour have been cut from 40 to 26. Some part-timers get cut to just a day a week, he said.
"They usually cut back from early January to early May," Orkin said, adding that he has had to use vacation, holiday and sick days to be able to pay the rent at his studio apartment.
Target, a non-union chain, does not offer the compensation for reduced hours that many union contracts require, he said. The proposed ordinance, he added, "would make retailers more humane. It is all about stability. Not having stress. And knowing your job is there for you."
A Target spokeswoman said schedules are posted at least 10 days in advance, adding "Target's scheduling practices balance the needs of our guests, the unique demands of retail and our team members' needs."
Alissa Harrison, 32, used to work close to 40 hours a week as a Whole Foods Market cashier in downtown Los Angeles. But when Amazon bought the chain and raised hourly wages to $15, "they cut our hours and hired a bunch of part time people," she said.
Now she gets as little as 32 hours weekly. "Your hours fluctuate, but what doesn't fluctuate is your rent, your phone bill, your college loans," she said. Her car died in January, and she can't afford to replace it, so she takes two buses to work from her studio apartment in Torrance — often a two-hour commute.
In a single week, Harrison said she might start at 11 a.m. one day and at 6:45 a.m. the day after. The next day she might start at 1 p.m. and get off at 9:30 p.m. and have to be back at 7 a.m. "When your schedule is all over the place, you miss out on sleep. You miss out on time with family and friends. You can't get to church."
A second job working weekends for Instacart as a grocery shopper at a Ralphs in Manhattan Beach is jeopardized when Whole Foods schedules her for a Sunday, she said. If she declines a Sunday shift, Whole Foods will penalize her with points. Points lead to warnings and an eventual dismissal, she added.
"You feel helpless."
A Whole Foods spokeswoman did not respond to a request for comment.
Twitter: @margotroosevelt

Sign up for the California Politics newsletter to get exclusive analysis from our reporters.
You may occasionally receive promotional content from the Los Angeles Times.