Safeway to pay nearly $10 million in hazardous waste settlement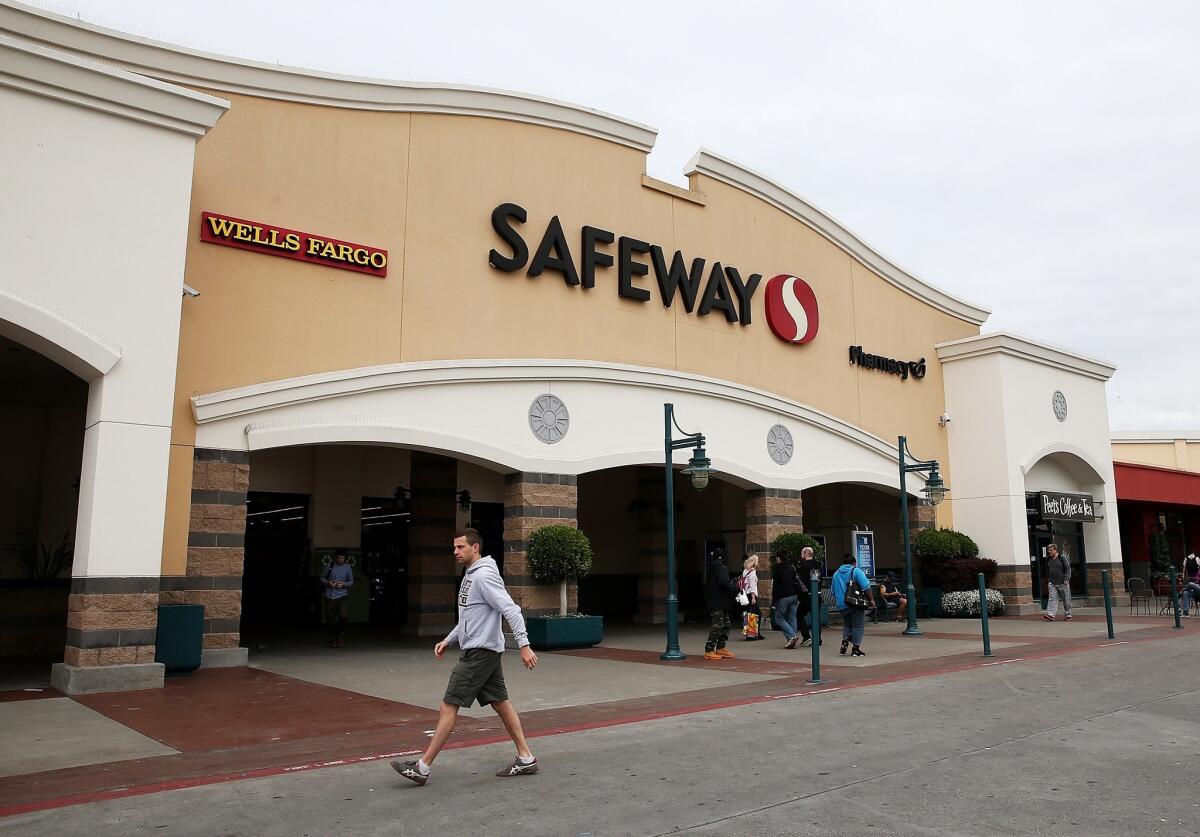 Safeway Inc. has agreed to pay nearly $10 million to settle allegations that its grocery stores improperly disposed of hazardous waste and customers' medical information in California.
The agreement comes after an investigation found that the Pleasanton company was "routinely and systematically" sending hazardous materials such as medicine and batteries to local landfills, the Alameda County district attorney's office said Monday. Safeway was also failing to protect confidential records of its pharmacy customers.
More than 500 Safeway, Vons, Pavilions and Pak 'n Save stores and distribution centers were allegedly engaging in improper waste disposal over a 7 1/2 year period, according to the civil lawsuit filed by the district attorneys of Alameda, Orange, Ventura and several other California counties.
"This investigation touched nearly every county in California," Alameda Dist. Atty. Nancy E. O'Malley said in a statement.
Safeway issued a statement in which it characterized itself as one of a number of retailers to agree to handle as hazardous waste "everyday retail items no longer for sale.... Examples of these products which the state of California considers potentially hazardous waste include everyday items such as detergents, aerosol sprays, hair dye, antibacterial soaps and eye mascara."
"Safeway has had a set of procedures and policies in place to properly identify, segregate and dispose of hazardous materials for some time. We have enhanced these programs and added new and supplementary training to ensure strict adherence to the law and to our policies."
Prosecutors throughout the state have been cracking down in recent years on environmental violations by big-box retailers. In 2011, Target Corp. agreed to pay $22.5 million to settle a multiyear government investigation into the alleged dumping of hazardous waste. A year earlier, Wal-Mart said it would pay out $27.6 million to settle charges that it improperly handled and disposed of hazardous materials.
Under the settlement, Safeway admits to no wrongdoing but will pay $9.87 million in civil penalties, costs and supplemental environmental projects. The chain also adopted new policies and procedures to ensure proper disposal of pharmaceutical and other hazardous waste in the future.
Last year, Safeway agreed to be acquired by private equity firm Cerberus Capital Management and merged with rival supermarket chain Albertsons in a deal worth more than $9 billion in cash and stock. The Federal Trade Commission ordered the companies to divest 168 stores.
Twitter: @ShanLi