SpaceX rocket exploded in an instant. Figuring out why involves a mountain of data
SpaceX said Friday that an investigation is underway into the cause of Thursday's launch pad explosion that destroyed one of its rockets and a $200-million satellite.
The Hawthorne company said it invited NASA and the Air Force to participate in the investigation, which will be overseen by the Federal Aviation Administration.
The fiery failure at Cape Canaveral Air Force Station in Florida destroyed a Falcon 9 rocket and an Israeli communications satellite that was set for launch this weekend.
"We are currently in the early process of reviewing approximately 3,000 channels of telemetry and video data covering a time period of just 35-55 milliseconds," SpaceX spokesman Phil Larson said in a statement.
Under federal law, SpaceX is allowed to conduct its own investigation. SpaceX, whose full name is Space Exploration Technologies Corp., and other companies lobbied successfully to extend the law last year. The FAA oversees such investigations.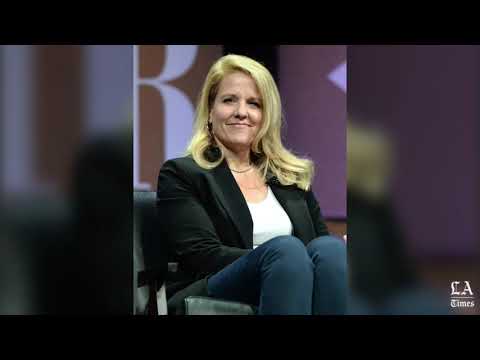 NASA said SpaceX was conducting a test firing of its unmanned rocket when the blast occurred.
The Elon Musk-led company did its own investigation of a previous midair explosion on June 28, 2015, that destroyed its rocket carrying cargo to the International Space Station. A committee made up of 11 SpaceX employees and one FAA official determined that the rocket exploded after the failure of a 2-foot-long steel strut purchased from a supplier that had been holding a helium bottle in the rocket's second stage.
The report was not publicly released.
In June, NASA's Office of Inspector General said that having SpaceX do its own investigation "raises questions about inherent conflicts of interest."
The internal investigation could leave out contributing factors that "may not be fully addressed to prevent future failures," the watchdog warned.
According to analysts, one thing is clear — SpaceX must take its time in determining the root cause to avoid a "domino effect" of potential problems down the line.
But the fact that the explosion occurred before launch should help narrow down potential causes, though analysts cautioned there are still any number of possibilities.
The incident occurred early Thursday morning during a standard pre-launch static fire test. SpaceX said that the "anomaly" happened around the upper-stage oxygen tank while propellant was being loaded into the vehicle.
No one was injured in the incident.
Analysts and industry experts said the culprit could include a fuel leak in a hose, unknown contaminants in the liquid oxygen propellant or a problem with the pyrotechnics located between the first and second stages of the rocket that allow for separation during flight.
"Anything is speculation at this point," said Justin Karl, coordinator of the commercial space operations degree program at Embry-Riddle Aeronautical University.
The investigation will likely delay future launches. SpaceX has so far launched eight missions this year, with an additional nine scheduled through December.
In addition to the investigation, SpaceX is also assessing the damage to its launch pad, Space Launch Complex 40. Larson of SpaceX said the pad "clearly incurred damage" but that the scope has "yet to be fully determined."
"Our No. 1 priority is to safely and reliably return to flight for our customers," SpaceX President Gwynne Shotwell said in a statement released Friday.
Depending on the amount of damage, SpaceX could opt to speed up modifications to its alternate launch complex at Cape Canaveral — scheduled to be operational in November — which is intended for the Falcon Heavy rocket that has yet to launch, said Marco Caceres, senior space analyst at the Teal Group, an aerospace and defense analysis company.
SpaceX said its launch pad at Vandenberg Air Force Base, which is in final stages of an upgrade, is also capable of Falcon 9 launches.
Caceres said the investigation will likely be shorter than the six-month period last year when another SpaceX rocket disintegrated just moments after lift-off while laden with supplies for the International Space Station.
But, he said, SpaceX shouldn't succumb to the pressure of a full launch schedule.
"The emphasis here ... is that they need to take their time and not rush it," Caceres said. "Unless it's a major, major long delay, I think most customers will decide to stick it out. They're not going to get a better price."
Satellite operator SES, which earlier this week announced it would launch a communications satellite aboard SpaceX's first reused rocket, said Friday that the explosion does not change the company's plans.
ALSO
After SpaceX rocket crisis, Elon Musk also faces Tesla safety and cash-flow issues
SpaceX explosion frustrates both Elon Musk's and Mark Zuckerberg's plans