Bare-bones economy seats may be coming to international flights on American Airlines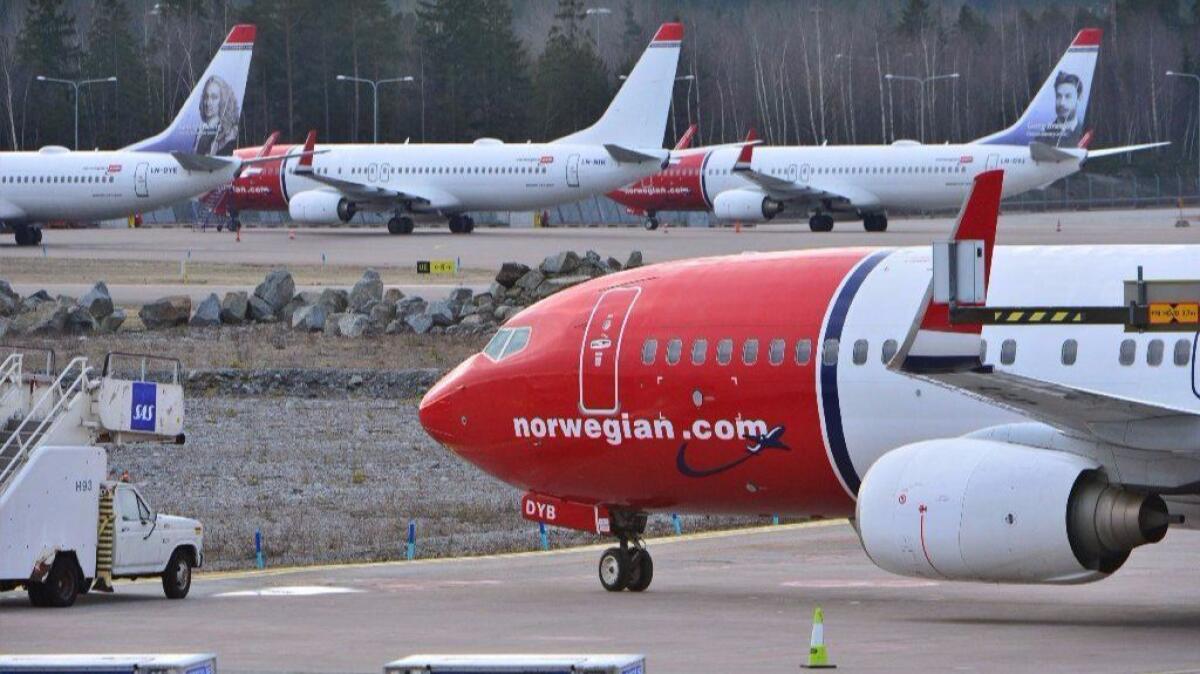 Some low-cost foreign carriers are offering fares to Europe that sound too good to be true.
Norwegian Air Shuttle is advertising one-way tickets as low as $89, while Reykjavik-based Wow Air has flights starting at $69. For the most part, such fares are for bare-bones tickets and are limited to certain off-peak days. Checked bags, food and other essentials will cost extra.
Still, such offers have forced at least one U.S. airline to consider matching the foreign carriers.
Don Casey, senior vice president for revenue management at American Airlines, told an audience at an aviation summit this week that American Airlines is considering offering a bare-bones, no-frills ticket on certain international flights.
American Airlines, like several of its rivals, added so-called "basic economy" tickets earlier this year on many domestic flights. The low-cost ticket gets you an economy seat but almost all other services, including seat selection, checked bags and food, cost extra.
Basic economy passengers even have to pay an extra fee to bring a carry-on bag that goes into the overhead compartment.
Casey did not use the term "basic economy" when he talked about the new international seats. Instead, he used the industry term "unbundled," which refers to a ticket for a seat, without any extras such as checked bags, snacks, drinks or entertainment.
American Airlines officials said the carrier may add the new cheap seats next year.
American Airlines already has added basic economy seats on several routes between the U.S. and Canada, Mexico and the Caribbean.
To read more about the travel and tourism industries, follow @hugomartin on Twitter.