JetBlue founder orders 60 jets with plans to launch a new airline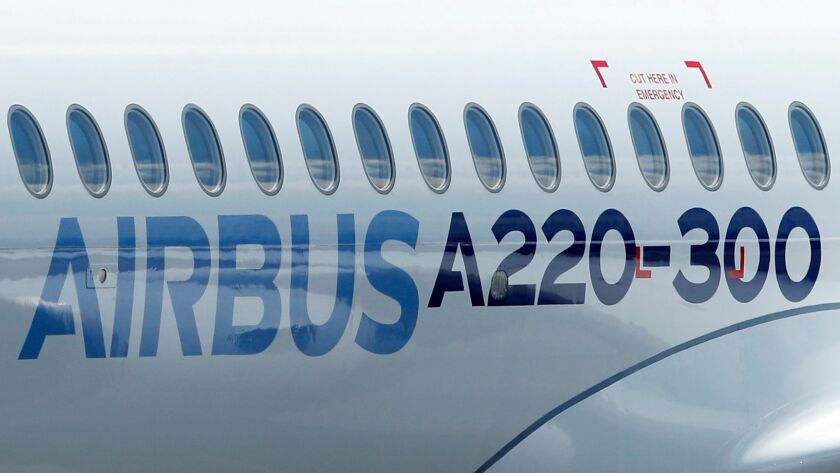 The number of airlines has been shrinking in the last decade as airlines merge and acquire rivals, cutting competition and reducing choices for air travelers.
Now David Neeleman, founder of JetBlue and a major investor in the Portuguese airline TAP and Brazilian carrier Azul, says he is leading a group of investors to create a new airline in the United States.
"After years of U.S. airline consolidation, the conditions are improving for a new generation of U.S. airlines to emerge, focused on passengers, service and satisfaction," he said in a statement.
The investors group made a commitment with European aircraft manufacturer Airbus to buy 60 A220-300 jets, with deliveries to begin in 2021.
The last new airline to launch in the United States with regularly scheduled commercial flights was Virgin America in 2007. It was acquired by Alaska Airlines in 2016 and is being absorbed by the Seattle-based carrier.
Neeleman has not publicly elaborated on his plans, but Airline Weekly, citing unnamed sources, reported that the new carrier will be called Moxy and will be backed with $100 million in start-up funding provided by Neeleman and other industry investors.
The airline industry is strong, but dark clouds are on the horizon for U.S. carriers.
Between 2010 and 2017, the nation's largest carriers pocketed more than $77 billion in profits — a sharp contrast to the $65 billion the airlines lost from 2001 to 2009, the years between the 9/11 terrorist attacks and the recovery from the Great Recession, according to Airlines for America, the trade group for the nation's biggest carriers.
But the cost of jet fuel — one of the biggest expenses for an airline — has been on the rise, climbing nearly 50% in the last year alone.
To read more about the travel and tourism industries, follow @hugomartin on Twitter.
---
Be your money's boss! Learn how to make a budget and take control of your finances with this eight-week newsletter course.
You may occasionally receive promotional content from the Los Angeles Times.