Delta Air Lines throws pizza party for stranded passengers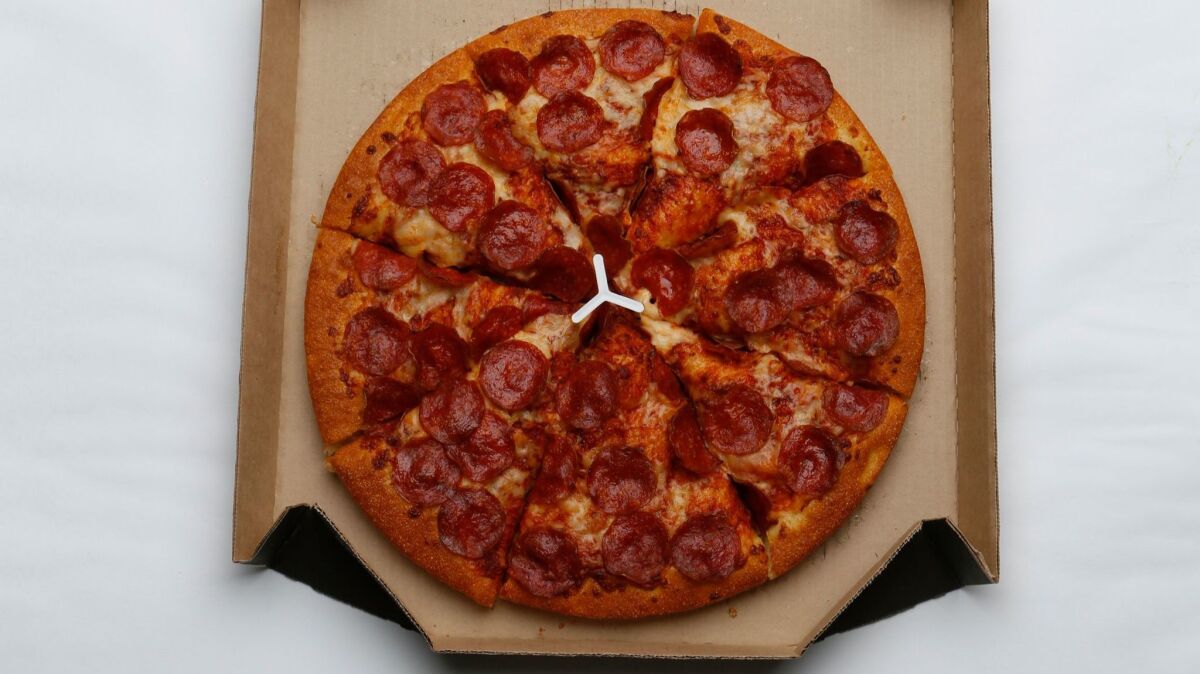 During extended flight delays caused by heavy storms in the South this week, Delta Air Lines turned what is normally a day of public relations damage control into something positive by plying hundreds of stranded passengers with free pizza, sandwiches and biscuits.
Delta supervisors in Atlanta, Nashville and other cities gave the green light to spring for 600 or so pizzas and other munchies for passengers stuck for hours in planes and terminals.
Under U.S. airline rules, most delays caused by bad weather are defined as a "force majeure" or act of God, which means Delta was not contractually responsible for providing food and drink while passengers were stranded.
But the decision to buy the food made sense for the Atlanta-based airline, which has been among the first carriers in recent years to restore free onboard extras such as food and drinks, said Seth Kaplan, an industry expert who wrote a 2015 book on Delta.
"I would have to think that the value of all of the free publicity greatly exceeds the cost of the pizzas," he said.
Although the pizza party might put pressure on rival airlines to match Delta's goodwill gesture, Kaplan said he doesn't expect that Delta will adopt a free-food-for-stranded-passengers policy.
"I don't think they are going to formalize this," he said.
Delta spokeswoman Ashton Morrow said the decision to buy the food was made by station managers at various airports, not by executives in Atlanta.
She said Delta is happy with the reaction from passengers, who have been praising Delta on social media. But in the future, Morrow said, any decision to provide free food will be made on a "case-by-case basis."
To read more about the travel and tourism industries, follow @hugomartin on Twitter.