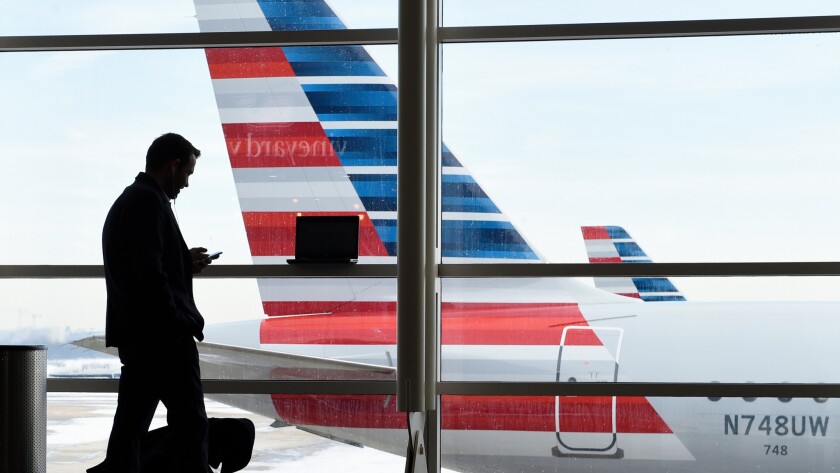 The nation's largest airline is changing its frequent flier program to make it harder for economy fliers to earn free flights.
American Airlines said that starting Aug. 1, its AAdvantage program will be converted to rewarding miles based on dollars spent on airfare, instead of miles flown.
That means that a traveler flying first class will usually earn more reward miles for the same flight than a flier in coach.
Delta, United and Southwest have all switched to similar dollar-based systems. The only major U.S. carrier that still awards miles based on miles flown is Seattle-based Alaska Airlines.
Starting Aug. 1, base AAdvantage members will earn five award miles for every dollar spent while Gold members will get seven miles, Platinum members will get eight, and Executive Platinum members will earn 11 miles.
The changes sound simple enough but the program is going to get a bit more complicated. Starting next year, American will add a fifth elite status, dubbed Platinum Pro, which will fall between the Platinum and Executive Platinum levels.
The program will also make it more difficult to achieve those elite levels.
Starting Jan. 1, 2017, AAdvantage members who want to qualify for elite status will need to meet a minimum level of miles flown or flight segments completed plus spend a minimum amount of money.
For example, to achieve Gold status, a person needs to fly 25,000 miles or complete 30 flight segments plus spend at least $3,000 on airfare.
"If a person goes on $800 flights to Europe a few times a year, it's going to be a lot harder to get elite status," said Brian Karimzad, an loyalty reward analyst and director at MileCards.com.
To read more about the travel and tourism industries, follow @hugomartin on Twitter
ALSO
Delta Airlines to offer free entertainment to all fliers
To speed up security lines, TSA and Delta try 'innovation lane'
Crowdfunded financing for marijuana software business goes up in smoke
---