Security checks on air travelers prompt outcry from ACLU, Muslim Advocates and NAACP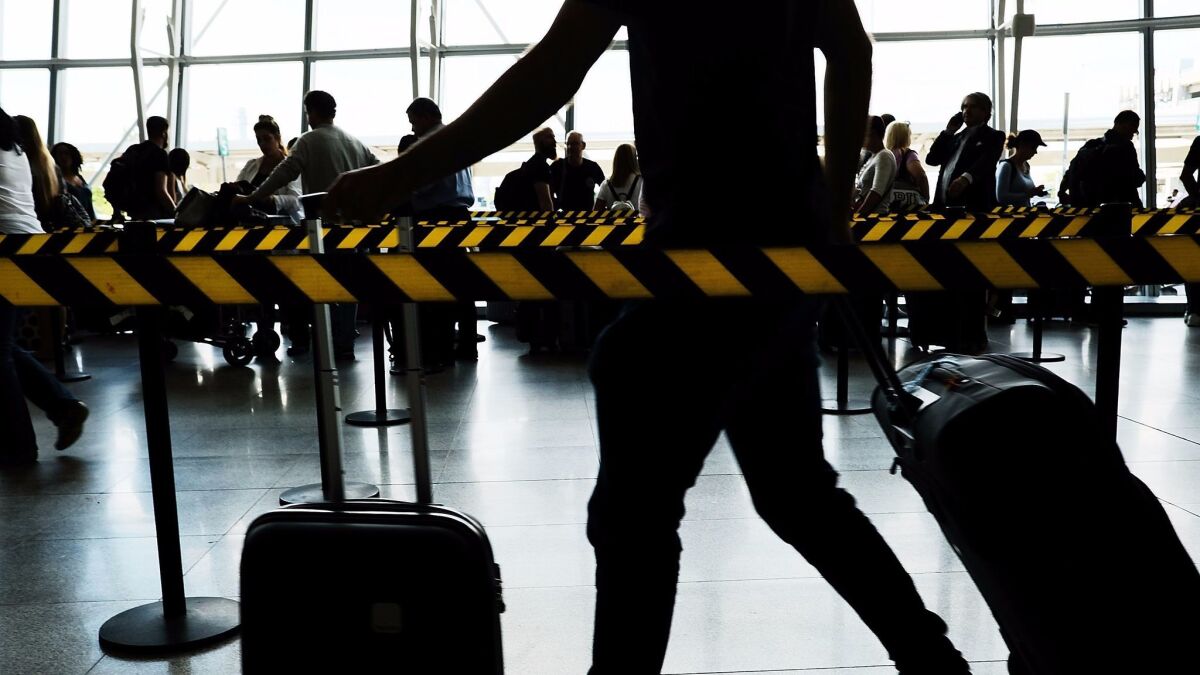 The drama in airplane cabins won't go away.
Six months after a physician was dragged off a United Airlines flight, civil rights groups are protesting a series of incidents involving passengers who were forcibly removed or underwent extra screening on planes.
The American Civil Liberties Union has filed a lawsuit accusing U.S. Customs and Border Protection agents of violating the rights of passengers who were stopped and questioned before they were allowed to leave a Delta Air Lines flight Feb. 22 at John F. Kennedy International Airport in New York.
The lawsuit, filed on behalf of several passengers, said the agents had no justification to stop and question every passenger in the search for an immigrant who had received a deportation order from the U.S. The immigrant was not found on the plane.
In a statement, the border protection agency said it does not comment on pending litigation but added that "lack of comment should not be construed as agreement or stipulation with any of the allegations."
Meanwhile, the NAACP Legal Defense and Educational Fund and Muslim Advocates, an advocacy and education group, have called on eight of the nation's largest airlines to require anti-bias training for all customer service employees.
The call follows an incident last month in which a Muslim woman, Anila Daulatzai, told the crew on a Southwest Airlines flight that she was allergic to two dogs in the cabin but refused to leave. She was forcibly removed by police in an incident that was recorded on a cellphone video.
Daulatzai, a Baltimore professor, was taken into custody and charged with disorderly conduct, disturbing the peace and resisting arrest, according to the Maryland Transportation Authority Police.
An airline trade group said airline customer service workers already undergo training on non-discrimination, diversity and inclusiveness.
"Airlines have renewed their focus on training for all customer-facing staff to make sure they are taking care of all passengers and delivering a pleasant travel experience on each and every flight," said Vaughn Jennings, a spokesman for Airlines for America.
To read more about the travel and tourism industries, follow @hugomartin on Twitter.