Chicken of Sea, Bumble Bee abandon tuna merger as U.S. objects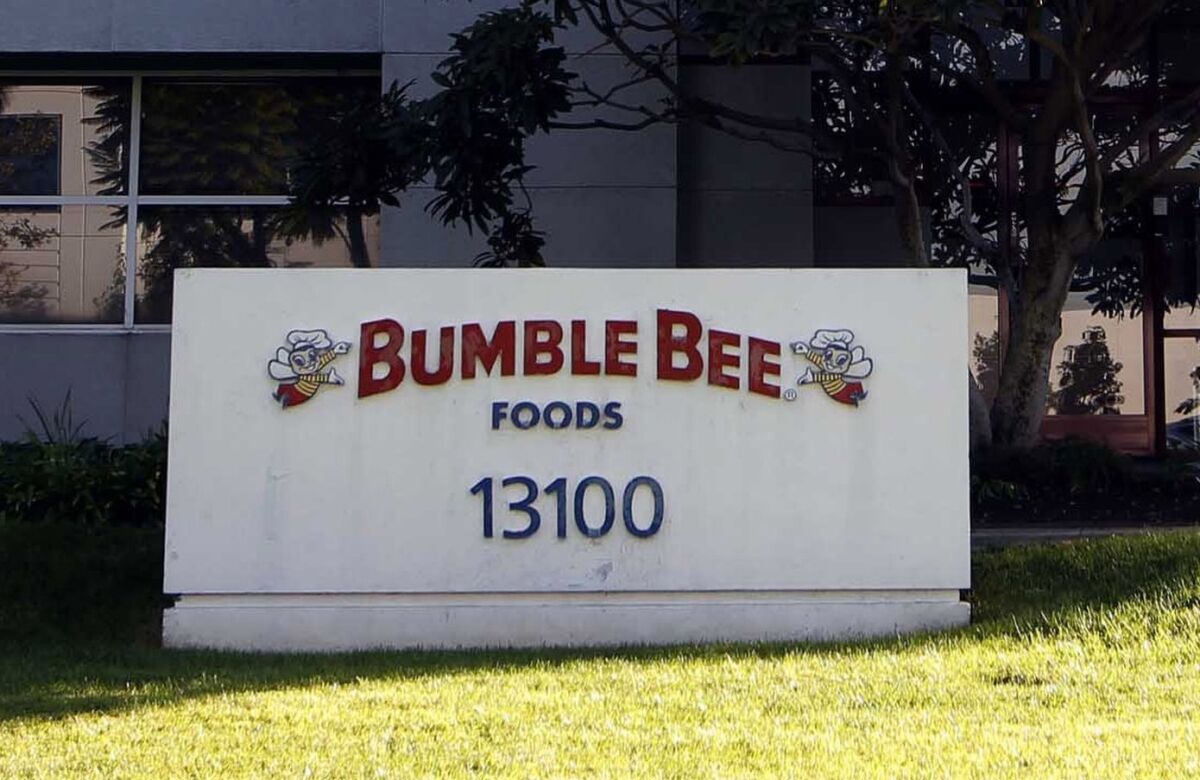 Chicken of the Sea and Bumble Bee have called off their proposed merger after the Obama administration told the companies it would hurt competition in the U.S. canned tuna market.
The Justice Department announced Friday that the deal, announced a year ago between Thailand's largest seafood company and Bumble Bee Foods of the U.S., was off. If Thai Union Group, owner of Chicken of the Sea, had bought Bumble Bee, it would have combined the second- and third-largest sellers of tinned tuna in the U.S. in a market long dominated by three major brands.
The third major brand is Starkist, based in Pittsburgh. Bumble Bee, which is owned by the British investment firm Lion Capital LLP, is based in San Diego. Tri-Union Seafoods, the Thai Union subsidiary operating as Chicken of the Sea International, also is based in San Diego. Representatives of Bumble Bee and Tri-Union didn't immediately return telephone calls seeking comment.
"Consumers are better off without this deal," Assistant Attorney General Bill Baer said in a printed statement. He said the two companies knew or should have known that competition already is lacking in the canned tuna market, and more consolidation would make the situation worse.
When the deal was announced in December 2014, Thai Union said its purchase of Bumble Bee would be its largest acquisition, and would boost its earnings by reducing costs and improving efficiency.
Thai Union, with annual sales of about $3.5 billion and some 35,000 employees worldwide, also has international brands John West, King Oscar, Petit Navire, Parmentier, Mareblu and Century. Bumble Bee posts sales of around $1 billion yearly; it has roughly 1,300 employees. In addition to Bumble Bee, its canned seafood brands include Wild Selections, Beach Cliff, Brunswick and Snow's.
MORE FROM BUSINESS
Congress revives the Export-Import Bank
HMO giant Kaiser agrees to buy Washington state insurer
A management change is OK'd for Daughters of Charity hospitals, setting the stage for a sale
Sign up for the California Politics newsletter to get exclusive analysis from our reporters.
You may occasionally receive promotional content from the Los Angeles Times.