Uber rolls out emergency feature in L.A. that lets 911 dispatchers know car's location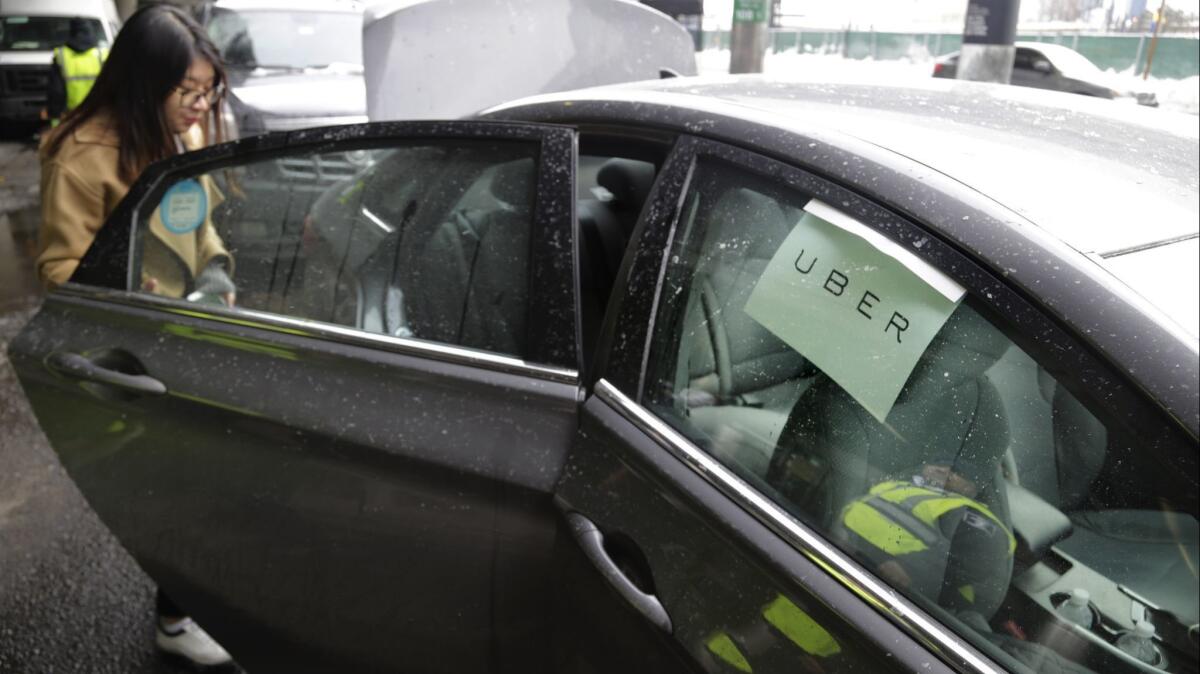 Uber is rolling out a new safety feature in Los Angeles that gives 911 dispatchers key information about Uber riders who call while on the road.
When a rider calls 911 using the emergency button in the Uber app, the ride-hailing company will now send emergency dispatchers the rider's location as well as the make, model, color and license plate number of the vehicle they're in. Since May, riders have been able to see those details when they have used the emergency button, but the information was not sent to emergency dispatchers.
Uber first announced the new feature in April, a few weeks before CNN reported that more than 100 Uber drivers had been accused of sexual assault or abuse.
Over the last few years, the ride-hailing firm has been beset with such allegations. Last year, a San Diego man who drove for Uber was sentenced to 80 years in prison after pleading guilty to raping or sexually assaulting at least nine girls and women.
The new safety feature was tested earlier this year in Denver and is already available in 30 cities, including Phoenix, Nashville and Washington, D.C. The company said in a release Wednesday that L.A. is the largest city to get the feature so far.
"Every second counts in an emergency, and we want to make sure our users get help quickly with accurate information if faced with an emergency situation," Nirveek De of Uber's safety products division said in the release.
Uber let Los Angeles' KABC-TV Channel 7 test out the system. The station reported that a 911 operator received information about the Uber vehicle and its location at the time of the call, but that there was a "hiccup" with live tracking as the vehicle continued to move.
For now, Los Angeles is the only city in Southern California where the new 911 feature is available. Uber said it is working with RapidSOS, the company that acts as the middleman between Uber and 911 dispatch systems, and several other cities in the region to expand the offering.
The new feature comes amid growing public and corporate concern over sexual assault and harassment. Companies, particularly in the travel-and-leisure industry, have started looking for ways to safeguard vulnerable workers.
In September, executives at the Marriott, Hyatt, IHG, Wyndham and Hilton hotel chains announced they would provide workers with so-called panic buttons — electronic devices that allow them to call for help — by 2020.
Twitter: @jrkoren
---
UPDATES:
1:45 p.m.: This article was updated with more details about sexual assaults involving Uber drivers and background on the higher awareness of assaults in other industries.
This article was originally published at 10:45 a.m.