Blame Netflix, Disney and the Dodgers for killing Americans' cable-TV bundle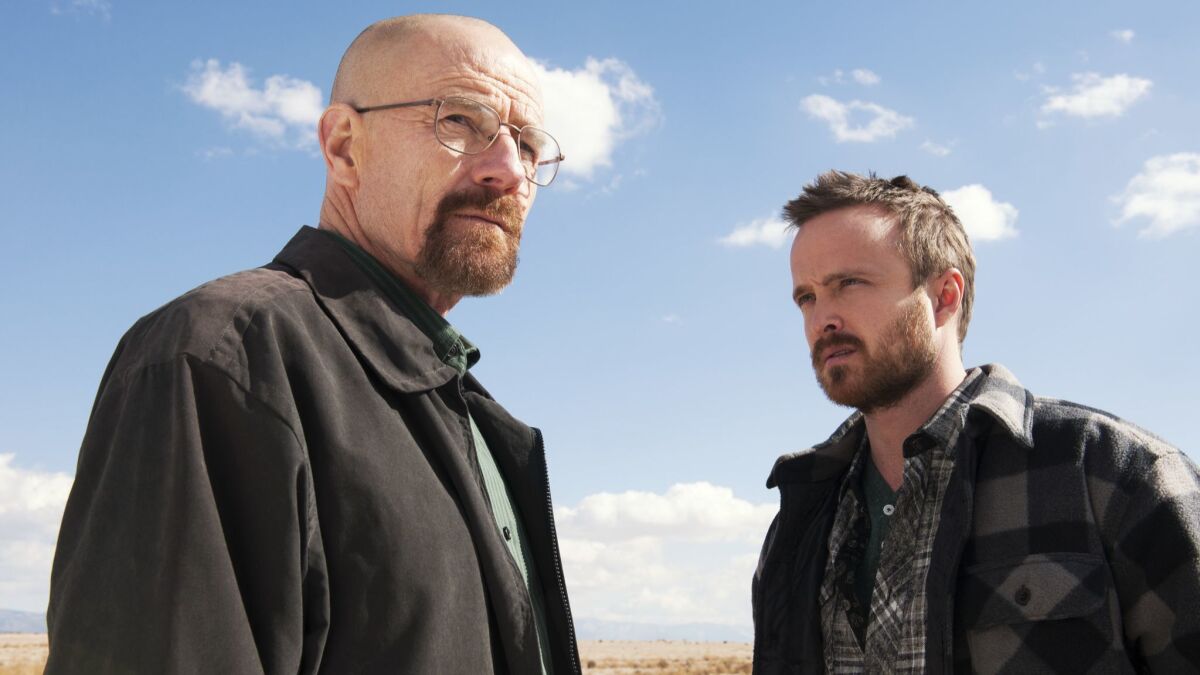 Bloomberg
Every minute, another six people cut the cord.
The reason American consumers are abandoning their cable subscriptions is not a mystery: It's expensive, and cheaper online alternatives are everywhere. But who exactly is responsible for the slow demise of the original way Americans paid for television? That's a far trickier question.
The answer can be traced to a few decisions in recent years that have set the stage for this extraordinarily lucrative and long-lived business model to unravel: licensing reruns to Netflix, shelling out billions for sports rights, introducing slimmer bundles, and failing to promote a Netflix killer called TV Everywhere.
The TV bundle with hundreds of channels, which took off in the 1990s and was ubiquitous in U.S. homes at the start of this century, has fallen from 100 million to 95 million subscribers in the last five years. During this quarter, pay-TV giants such as Comcast, Charter, Dish, and AT&T saw an additional 744,000 subscribers disappear.
This steady decline is the driving force behind a series of blockbuster mergers reshaping the media landscape, such as AT&T buying Time Warner, Disney acquiring much of Fox, and Comcast pursuing Sky. Entertainment companies, nervously watching their business model waste away like a slowly melting glacier, are deciding they need to get larger and expand globally to compete with deep-pocketed rivals like Netflix — or sell.
The TV industry isn't suffering financially, however, because it keeps raising prices on the remaining customers. The average pay-TV customer today spends $106.20 a month, up 44% from 2011, according to Leichtman Research Group. But many believe a reckoning for the cable bundle has arrived.
"You've got high prices, big bundles, and broadband," said Warren Schlichting, group president of Sling TV, which has more than 2 million people paying for an online service that starts at $25 a month and offers about 30 channels. "At some stage, the consumer is going to revolt."
Some current and former industry executives and analysts blame their peers for decisions that made cable too pricey or opened the door to online competition. Many executives declined to be identified for fear of angering business associates.
"Everyone has a piece in this story," one media executive said. "It's like 'Murder on the Orient Express.' All 17 players stabbed the person."
The cost to networks of paying huge sums for sports rights gets passed on to customers in the form of higher bills. Broadcast channels like Fox, CBS, and NBC are also shelling out billions of dollars on sports because it's one of the few things consumers still watch live, which helps the companies sell advertising. Those broadcasters are raising the prices they charge cable operators, leading to higher consumer bills.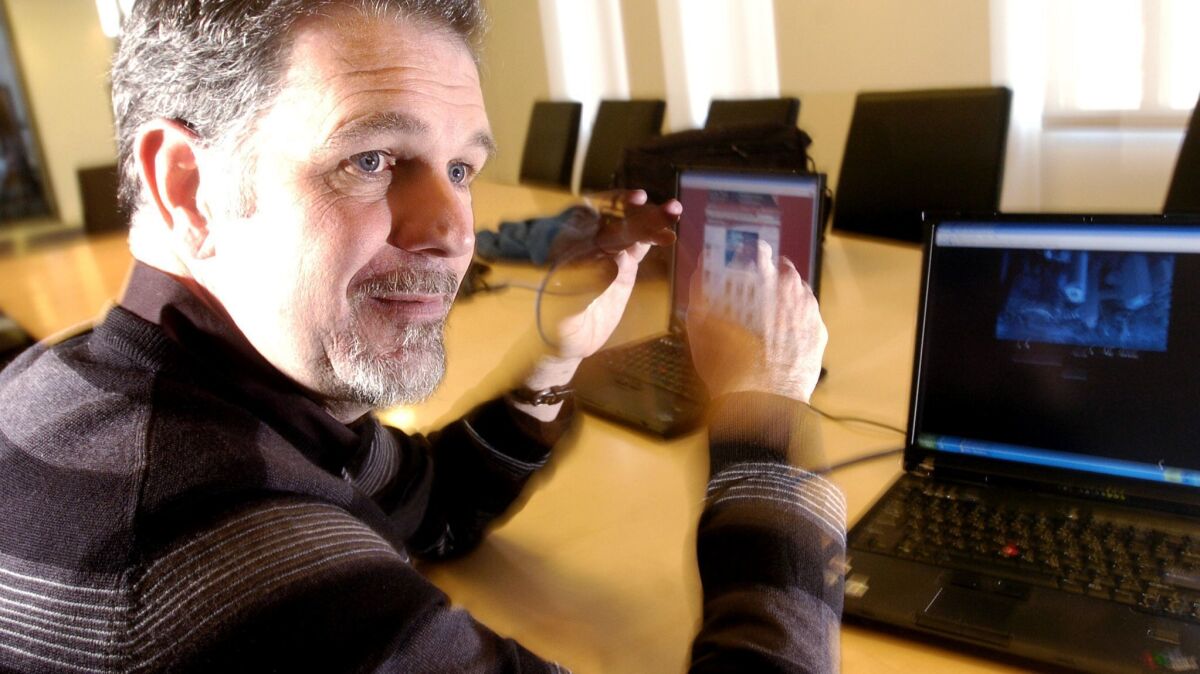 Suspect 1: Reed Hastings
Perhaps no one deserves more credit for threatening the old TV business model than Netflix Chief Executive Reed Hastings. As the driving force behind the world's largest streaming video service, with about 130 million subscribers, he taught consumers to expect an abundance of old and new shows and movies, without the irritation of commercial interruptions, for just $8 a month.
But if Hastings' success is responsible for the decline of the cable industry, he had plenty of accomplices among TV executives who fueled Netflix's rise in the early going. Over the past decade, media companies have licensed their old hits to Hastings, getting a short-term payout but jeopardizing the long-term health of the industry.
Looking back, some TV executives express regret for doing business with an up-and-coming Netflix, and they struggle to justify their decision to do so. Had they withheld shows from the companies, TV executives reasoned they might have been vulnerable to lawsuits by the Hollywood talent who have a financial stake in a show being sold to the highest bidder. Netflix frequently offered the most money.
Investors also pressured media companies to take Netflix's cash. Take, for instance, Time Warner Inc., which is now owned by AT&T Inc. While Disney, CBS, and others licensed many of their old shows to Netflix, Time Warner initially held out. Starting in 2009, Time Warner and Comcast Corp. tried to rally the industry around an idea to slow Netflix by making TV episodes available online — but only to cable subscribers. The idea was called TV Everywhere.
By 2012, however, Time Warner's investors were demanding to know why the company wasn't selling its reruns to Netflix, according to one former Time Warner executive. "We sat out for a few years, and all of Wall Street said, 'What the hell are you guys doing? You're leaving value on the table for your shareholders!'" the former executive said. "So we relented. That was the beginning of the end."
By 2015, Wall Street had changed its tune. With about 40 million U.S. subscribers, Netflix was becoming a clearer threat. Analysts started pushing media companies to reclaim those old episodes from Netflix to make cable TV more attractive, which could slow the rise of cord-cutting.
Some also concluded that the streaming service could be good for ratings after seeing the success of AMC's "Breaking Bad." The drama about a meth kingpin drew more than 10 million viewers for its final episode in 2013 after past seasons began appearing on Netflix. That compared with 1.4 million viewers for the first-season debut in 2008. Fans had caught up on the old seasons on Netflix, then tuned in to the current season on TV, they thought.
Media companies are now clawing back their old shows from Netflix to use for their own online services, while Hastings is ordering up more and more original series. His company is spending $8 billion on programming this year, far more than rivals such as HBO and Showtime.
"All of the media companies got addicted to the crack cocaine of licensing to Netflix," said Craig Moffett, an analyst at MoffettNathanson. "It created a new window to sell shows, but it also created a monster."
Suspect 2: Bob Iger
TV executives have also spent billions of dollars acquiring sports rights, which has driven up the price of TV services — and almost no one has bid more aggressively for sports than Disney CEO Robert Iger. Disney, owner of ESPN, is on the hook for $45 billion in sports rights in the coming years. To cover those fixed costs, ESPN charges TV operators about $8 per month per subscriber, making it the most expensive channel and an easy target for critics.
"ESPN created the model of everybody paying for sports, even if only a fraction of the country cares," said Rich Greenfield, an analyst at BTIG and a Disney critic. "The cost of the bundle has gotten so absurd because of what Disney has done with sports rights."
Sports programming is still an undeniably huge draw. Justin Connolly, Disney's executive vice president for affiliate sales and marketing, said ESPN is a big reason people sign up for new online services such as Sling TV or DirecTV Now. And, of course, access to big-time sporting events is one of the reasons many people renew their cable-TV subscriptions.
For its part, ESPN is happy to avoid a deep inquiry into the connection between sports and rising prices. "We as an industry need to figure out how to avoid the finger-pointing around who is to blame, and provide consumers with the feeling that if they spent $35 or $40 or $90 or $100 on a pay-TV package, they see real value," Connolly said.
Cable-TV distributors aren't blameless. Many own local sports channels, which are among the priciest constituents of the cable bill.
To some executives, no company offers a more egregious example of how the value of sports has spiraled out of control than Time Warner Cable. In 2013 the cable company, now owned by Charter Communications Inc., agreed to pay an average $334 million a year to broadcast Dodgers games for the next 25 years on its cable channel, SportsNet LA. That's roughly eight times what Fox reportedly paid in the previous Dodgers deal. To cover the cost, Time Warner Cable initially charged almost $5 per month per subscriber, making it one of the most expensive in the bundle.
Five years later, no other major TV provider in Los Angeles carries the Dodgers channel because of the steep price. Unable to watch their favorite team, many Dodgers fans have either switched to Charter, which carries the channel, or else cut the cord. Charter declined to comment.
"That was such an extreme overpayment for sports rights," one TV executive said of the Dodgers deal. "That's what's killing the bundle."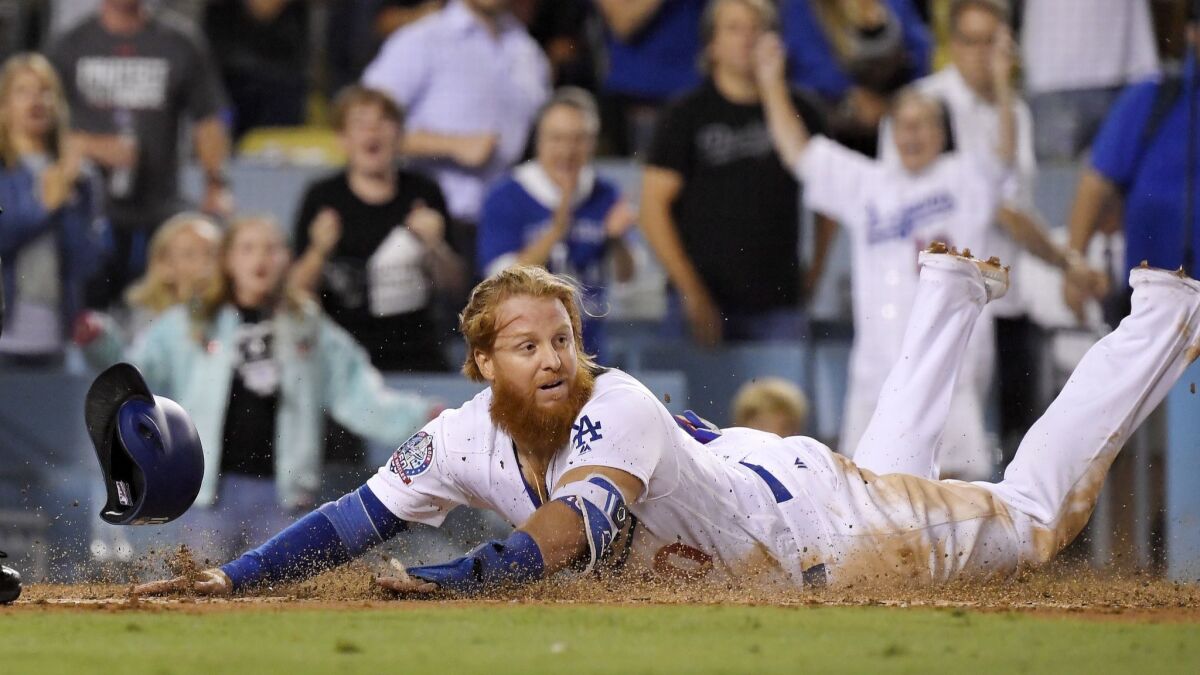 Suspect 3: Charlie Ergen
The cable bundle was badly wounded by a man who made one of the great fortunes from it: Dish Network Corp. co-founder Charlie Ergen.
For decades, consumers who wanted just a few channels had to pay for all of them. Comcast or DirecTV couldn't offer, say, MTV without also including Viacom's less popular channels such as TV Land. While consumers wanted to pay for single channels on an a la carte basis, the industry fought attempts to break the bundle into smaller, less expensive pieces.
In the past decade, the Federal Communications Commission and Sen. John McCain (R-Ariz.) attempted to force media companies to offer their channels individually. Neither effort went very far. The cable industry argued that prices would rise if consumers could choose only certain channels, and channels aimed at minority groups, for instance, wouldn't survive without every subscriber paying for them.
It wasn't until 2015, when Ergen introduced Sling TV, that the floodgates truly opened. Sling TV is a "skinny bundle," giving online subscribers the option to buy just a few channels and pay a much lower monthly fee — in this case, about a fourth of the average cable bill. Since its arrival, at least six more online TV services have entered the market.
These lower-cost services have won back some people who quit cable, providing hope for the likes of ESPN or CNN, whose channels are included. But the skinny bundles have only about 6 million customers so far. And companies whose channels have been excluded from them have little recourse to make up lost ground.
Suspect 4: Everyone's greed
In hindsight, some TV executives believe the industry would be much healthier now if everyone — programmers and distributors — had agreed to make all episodes of shows available to cable subscribers on any device. That was the dream behind TV Everywhere, an idea hatched in 2009 by Comcast CEO Brian Roberts and Time Warner CEO Jeff Bewkes. But in those crucial early days, TV Everywhere struggled to get off the ground.
Executives couldn't agree on how long to make old episodes available for subscribers. Some gave viewers only a day to catch up on a show they missed because the broadcasters had sold the reruns to another service. Others made past series available to subscribers for one month.
In the end, the cable industry's failure to protect the bundle came down largely to greed, Moffett said. Media executives wanted to charge more for certain rights, like making every old episode available to cable subscribers, instead of giving them away for the good of the industry.
"As soon as TV Everywhere was proposed, media companies imagined ways to charge extra for it," Moffett said. "It was doomed from the start, and the rest is history."
---
Sign up for the California Politics newsletter to get exclusive analysis from our reporters.
You may occasionally receive promotional content from the Los Angeles Times.