Tesla explores setting up a factory in China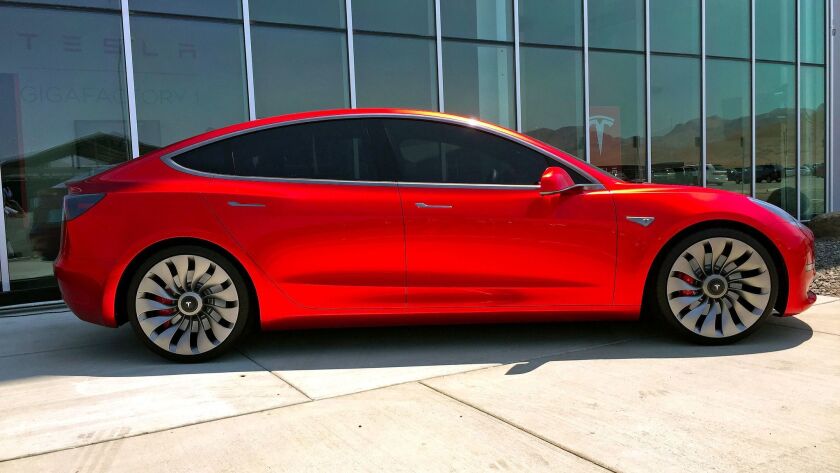 Tesla Inc. is working with the city of Shanghai to "explore the possibility" of opening a factory in the area, the maker of electric cars confirmed Thursday. Sales in China generate a hefty chunk of Tesla's revenue, and moving some manufacturing near those buyers would slash some costs.
"While we expect most of our production to remain in the U.S., we do need to establish local factories to ensure affordability for the markets they serve," a Tesla spokesperson said in a statement.
Tesla has been considering producing vehicles in Asia for a while.
Last year, the company pulled in $1.1 billion in revenue from sales in China — 15% of its worldwide revenue. In the first three months of this year, 19% of its revenue was from China.
"It's pretty obvious that long-term you want to have your production close to your consumption, so you don't have massive logistics costs, transporting cars halfway around the world," Chief Executive Elon Musk said in a conference call with investors last October.
By making vehicles in China, a 25% tax on imported Model S and Model X vehicles could be avoided, according to a report from Consumer Edge Research. The report also said that under existing rules, Tesla probably would have to establish a joint venture with a local Chinese partner if the Palo Alto-based company wants to manufacture there.
Currently, Tesla's major factories are its robot-powered auto plant in Fremont, Calif., and its sprawling battery plant, the Gigafactory, in Sparks, Nev.
The company is set to start production of the Model 3, the lowest-priced vehicle in in its lineup, next month.
---