Amazon to introduce video-streaming device in April, reports say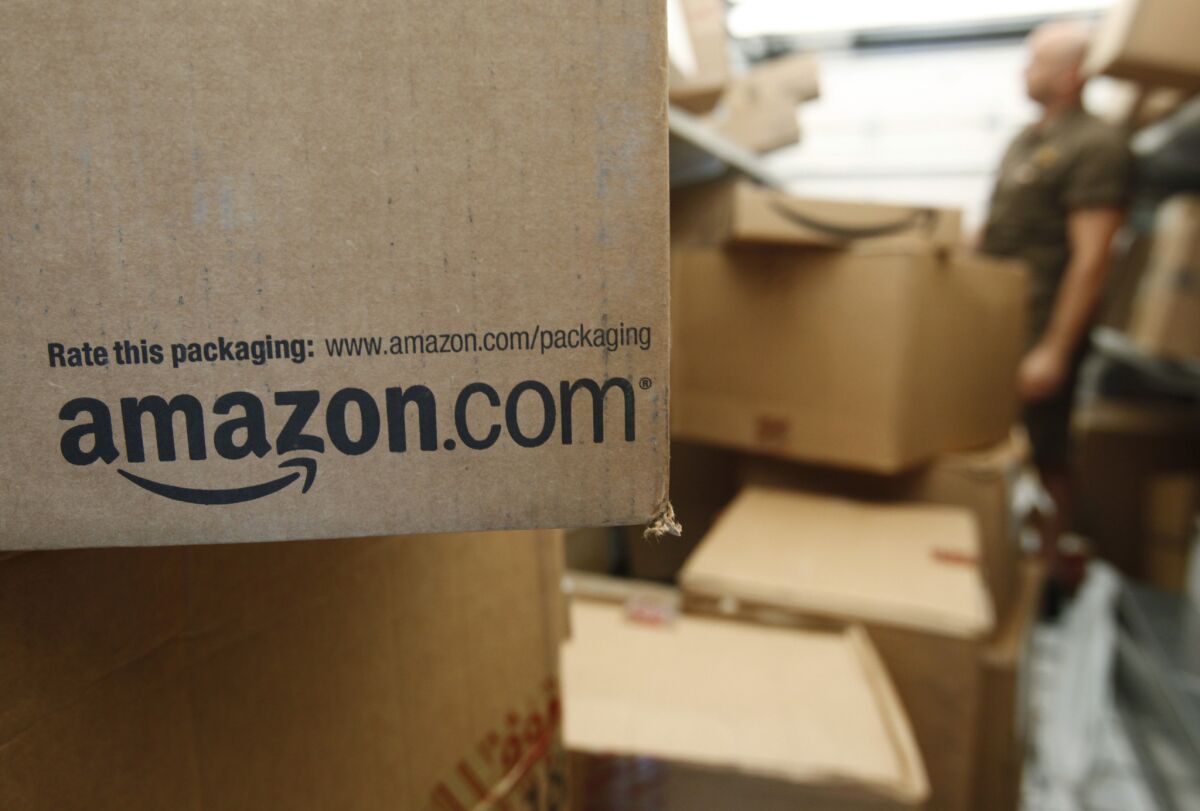 Amazon.com will reportedly roll out a video-streaming device next month that will compete with Roku, Google's Chromecast and Apple TV.
The Seattle retailer will begin selling the gadget in early April from its own website as well through Best Buy and Staples, according to the Wall Street Journal.
Pricing of the device remains unclear, but its rivals range from as low as $35 for the Chromecast to $99 for Apple TV.
VIDEO: Unboxing the Holy Grail, a bulletproof smartphone screen
The Journal said the Amazon gadget will be capable of streaming content from many of the same sources as other video-streaming devices on the market. Most of those devices can stream video from Netflix, Hulu, YouTube and HBO GO.
The device will run on a modified version of Google's Android software, just as Amazon's Kindle Fire tablets do, according to the Journal.
TechCrunch reported that the device will feature a dongle form factor, similar to that of the Chromecast and the recently announced Roku Streaming Stick.
Besides streaming video, TechCrunch said the Amazon device will also be capable of streaming full PC video games.
Amazon could not be reached for comment.
ALSO:
Apple replaces iPad 2 with iPad 4, introduces 8 GB iPhone 5c in Europe
Lyft unveils Happy Hour: up to 50% discount on rides during slow times
Google announces wearable software; Motorola, LG unveil smartwatches