Some Apple users reporting iOS 7.1 draining battery quickly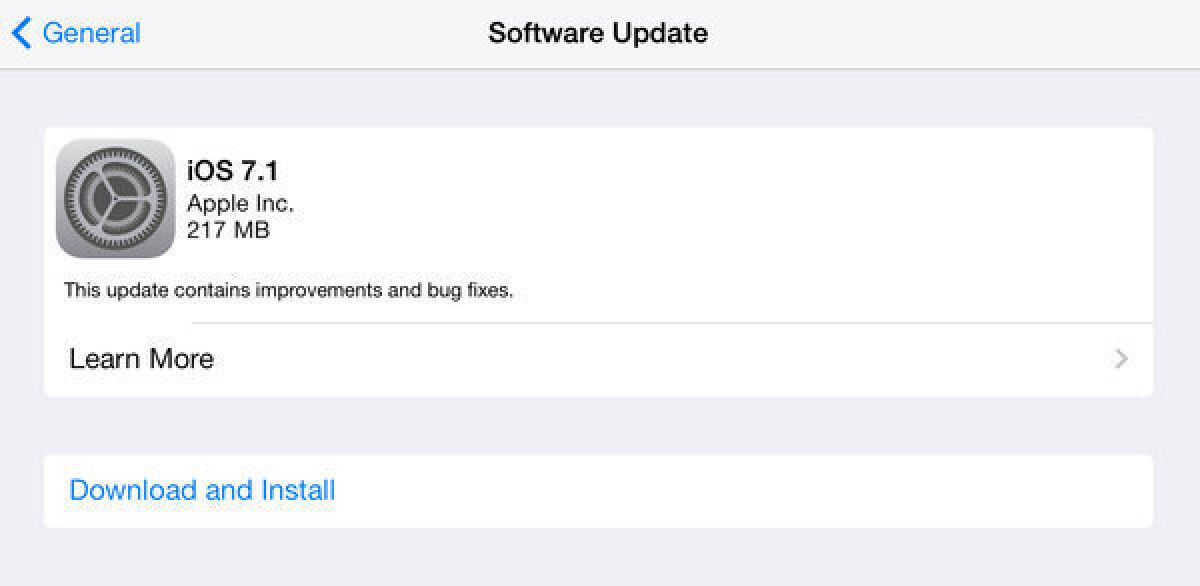 Apple users have taken to Twitter and the company's website's forums to report weaker battery life after installing an update for their iPhones and iPads that was released this week.
The Cupertino tech giant released iOS 7.1 on Monday, the first major update for iOS 7, which was released last September. The update had been installed by nearly 18% of Apple iOS devices in the U.S. and Canada by Thursday, according to online ad firm Chitika.
The update brought with it new features, bug fixes and a few interface design changes. But many users have also said that the update is causing their device's batteries to drain faster than before.
PHOTOS: 10 ways to use the sharing economy
On the Apple Support Communities forums, one thread regarding the problem has received numerous complaints.
"My iPhone 5S has been draining like crazy since the iOS 7.1 Update," one user said.
And on Twitter, several users have posted about their device's weaker batteries.
Is anyone else having their battery drain faster once they updated to #iOS 7.1?— Keith (@Keith1911) March 14, 2014
The only thing iOS 7.1 does is drain my battery faster— j¿sh ¿h¿¿¿ (@joshwhite2016) March 14, 2014
iOS 7.1 is so much snappier, but is now a battery drain on my iPhone 5s … Anyone else?— Geekanoids (@geekanoids) March 13, 2014
IOS 7.1 better fix the battery drain i didiint just spend hella time just updating it for nuthin— TWEddie (@timon_eddie) March 11, 2014
However, the issue does not appear to be universal. Some users have tweeted that their battery life has improved, and the results on a poll on 9to5Mac shows that more users are reporting that their devices are doing just fine since installing iOS 7.1
Apple could not be reached for comment.
ALSO:
Apple adds 'Selfie' section to App Store
Facebook's Zuckerberg called Obama to vent about the NSA
Apple's iOS 8 to be speedier, pre-bundled apps modified, report says