Google uncovers Russian-bought ads on YouTube, Gmail and other platforms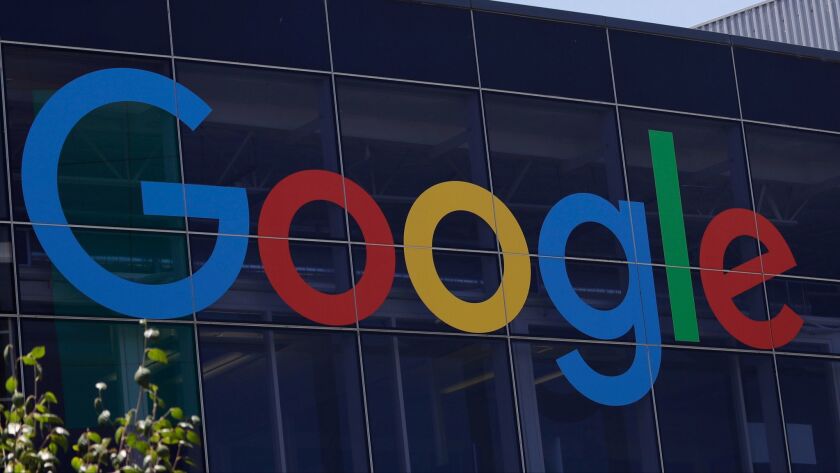 The Washington Post
Google for the first time has uncovered evidence that Russian operatives exploited the company's platforms in an attempt to interfere in the 2016 U.S. election, according to people familiar with the company's investigation.
The Silicon Valley giant — whose parent company is Alphabet Inc. — has found that tens of thousands of dollars were spent on ads by Russian agents who aimed to spread disinformation across Google's many products, which include YouTube, as well as advertising associated with Google search, Gmail and the company's DoubleClick ad network, the people said, speaking on condition of anonymity to discuss matters that have not been made public. Google runs the world's largest online advertising business, and YouTube is the world's largest online video site.
The discovery by Google is also significant because the ads do not appear to be from the same Kremlin-affiliated troll farm that bought ads on Facebook — a sign that the Russian effort to spread disinformation online may be a much broader problem than Silicon Valley companies have unearthed so far.
Google previously downplayed the problem of Russian meddling on its platforms. Last month, spokeswoman Andrea Faville said the company is "always monitoring for abuse or violations of our policies and we've seen no evidence this type of ad campaign was run on our platforms."
Nevertheless, Google launched an investigation into the matter, as Congress pressed technology companies to determine how Russian operatives used social media, online advertising and other digital tools to influence the 2016 presidential contest and foment discord in U.S. society.
Google declined to provide a comment for this story. The people familiar with its investigation said that the company is looking at a set of ads that cost less than $100,000 and that it is still sorting out whether all of the ads came from trolls or whether some originated from legitimate Russian accounts.
To date, Google has mostly avoided the scrutiny that has fallen on its rival Facebook Inc. The social network recently shared about 3,000 Russian-bought ads with congressional investigators that were bought by operatives associated with the Internet Research Agency, a troll farm affiliated with the Russian government, the company has said.
Some of the ads, which cost a total of about $100,000, touted Donald Trump, Bernie Sanders and the Green Party candidate Jill Stein during the campaign, people familiar with those ads said. Other ads appear to have been aimed at fostering division in the United States by promoting anti-immigrant sentiment and racial animosity. Facebook has said those ads reached 10 million of the 210 million U.S. users who log on to the service each month.
At least one outside researcher has said that the influence of Russian disinformation on Facebook is much greater than the company has so far acknowledged and that it encompasses paid ads as well as posts published on Facebook pages controlled by Russian agents. The posts were shared hundreds of millions of times, said Jonathan Albright, research director of the Tow Center for Digital Journalism at Columbia University.
In a blog post, Facebook wrote it is also looking at an additional 2,200 ads that may not have come from the Internet Research Agency.
"We also looked for ads that might have originated in Russia — even those with very weak signals of a connection and not associated with any known organized effort," the company wrote last month. "This was a broad search, including, for instance, ads bought from accounts with US IP addresses but with the language set to Russian — even though they didn't necessarily violate any policy or law. In this part of our review, we found approximately $50,000 in potentially politically related ad spending on roughly 2,200 ads."
Meanwhile, Twitter Inc. said it shut down 201 accounts associated with the Internet Research Agency. It also disclosed that the account for the news site RT, which it linked to the Kremlin, spent $274,100 on its platform in 2016. Twitter has not said how many times the Russian disinformation was shared. The company is investigating that matter and trying to map the relationship between Russian accounts and well-known media personalities as well as influencers associated with the campaigns of President Trump and other candidates, said a person familiar with Twitter's internal investigation. RT also has a sizable presence on YouTube.
Twitter declined to comment for this story.
Executives for Facebook and Twitter are scheduled to testify before congressional investigators Nov. 1. Google has not said whether it will accept a similar invitation to do so.
U.S. intelligence agencies concluded in January that Russian President Vladimir Putin intervened in the U.S. election to help Trump win. But Silicon Valley companies have received little assistance from the intelligence community, people familiar with the companies' investigations said.
Google discovered the Russian presence on its platforms by siphoning data from another technology company, Twitter, the people familiar with Google's investigation said. Twitter offers outsiders the ability to access a small amount of historical tweets for free, and it charges developers for access to the entire Twitter firehose of data stemming back to 2006.
Google downloaded the data from Twitter and was able to link Russian Twitter accounts to other accounts that had used Google's services to buy ads, the people said. This was done without the explicit cooperation of Twitter, the people said.
Google's investigation is still in its early stages, the people said. The number of ads posted and the number of times those ads were clicked could not be learned. Google is continuing to examine its own records and is also sharing data with Facebook. Twitter and Google have not cooperated with each other in their investigations.
Dwoskin and Entous write for the Washington Post.
ALSO
Facebook turns over more than 3,000 Russia-linked ads to Congress
Facebook begins 'human review' of potentially sensitive ads
Twitter finds 201 accounts linked to Russian efforts to influence the 2016 election
---
Your guide to our new economic reality.
Get our free business newsletter for insights and tips for getting by.
You may occasionally receive promotional content from the Los Angeles Times.