Google parent Alphabet rakes in profit, and YouTube is one of its rising stars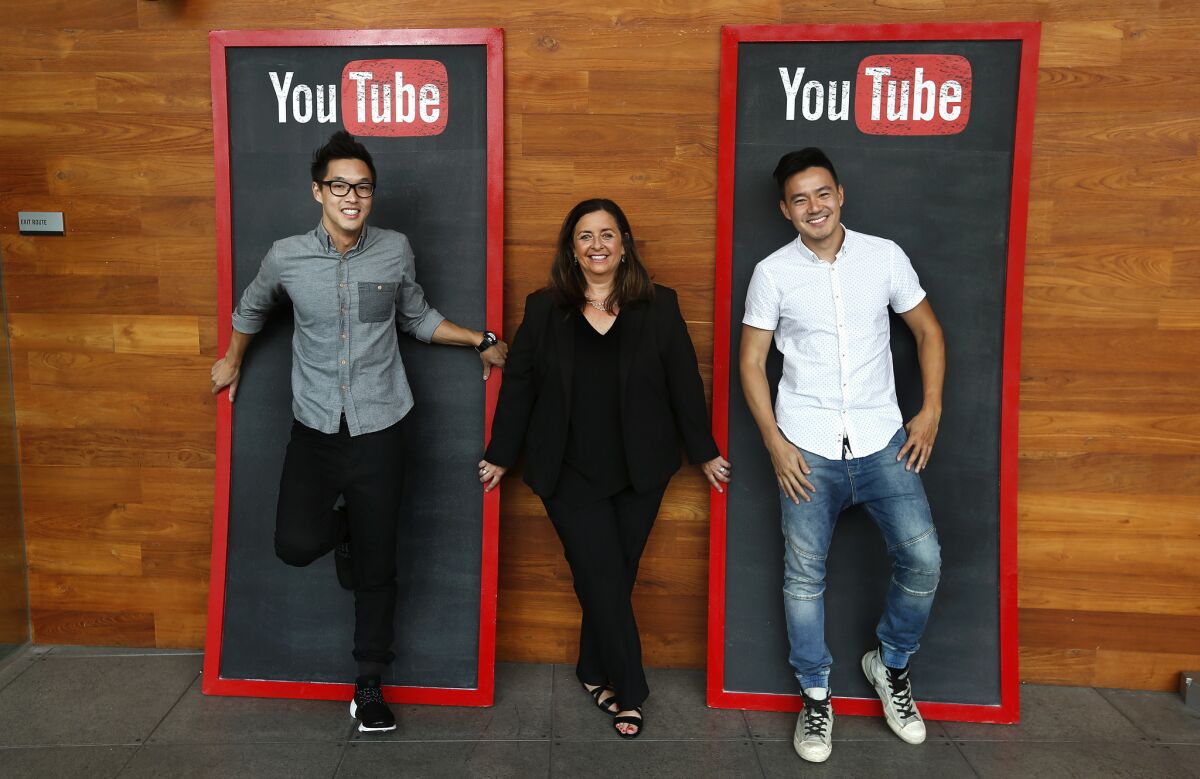 YouTube has emerged as a rising star in Google's cast of services as the online video site upstages cable television for a younger generation of viewers.
As more advertising dollars flow to YouTube, it's making the already hugely profitable Google even more prosperous. On Thursday, Google's corporate parent — Alphabet Inc., based in Mountain View, Calif. — said the company overall earned $5.1 billion, or $7.25 a share in the third quarter, up 27% from the same quarter last year. After subtracting advertising commissions, revenue climbed 21% to $18.3 billion. Both figures beat analyst projections.
All that money is providing Google with more financial firepower to buy the rights to stream cable networks' shows on YouTube, too, which is likely to reel in even more viewers. It also is helping finance Alphabet's investments in projects such as self-driving cars and Internet-beaming balloons. That segment, known as Other Bets, lost $865 million during the July-September period, narrowing from a $980-million setback last year as Alphabet imposed more expense controls.
Alphabet doesn't disclose how much money YouTube is making, but RBC Capital analyst Mark Mahaney estimates YouTube's annual revenue has reached $10 billion and is increasing by as much as 40% a year. The growth makes YouTube "one of the strongest assets fundamentally on the Internet today," Mahaney wrote in a research note this week.
YouTube's audience has surpassed 1 billion, with 80% of the viewers outside the U.S. YouTube also boasts that it reaches more people between the ages of 18 and 34 than any cable network. That segment of YouTube's audience is a major reason more than half its video clips are watched on mobile devices.
ALSO
Twitter to slash 9% of its workforce and kill Vine as it tries to eke out a profit
The studio behind 'Hunger Games' wants to turn YouTube gurus into movie stars
New rule: Internet providers must ask before sharing your sensitive personal data
---