Samsung gets partial victory over Apple in iPhone patents case appeal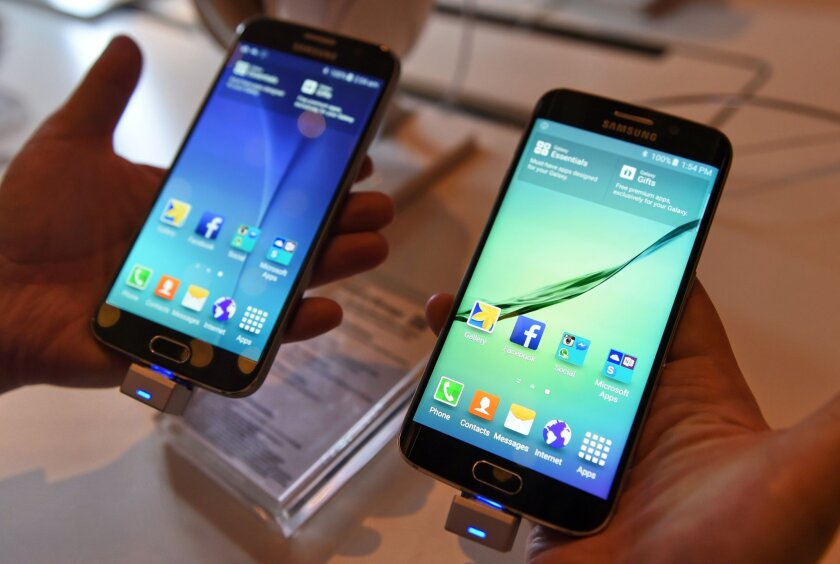 The nearly $1 billion awarded to Apple Inc. by a jury in a trademark and patent case against Samsung Electronics just got sliced by about 40%.
An appeals court on Monday rejected a big chunk of the $929 million Apple was expecting to receive. By Samsung's estimates, it should now owe only $547 million, though the final judgment will be decided by a lower court.
Samsung did violate several patents but did not dilute iPhone design elements that could not be protected under trademark law, the U.S. Court of Appeals for the Federal Circuit said.
Apple had argued that the iPhone's rectangular design was part of a trade dress, a legal term for design features that communicate who made the product. But features that are functional can't be protected, and Apple failed to show that the look of the iPhone screen or its shape were not functional, the appeals court found.
The jury had also found that Samsung violated several Apple user-interface patents, including pinch-and-zoom gestures.
The appellate ruling is a partial victory for Samsung, which had also sought to reduce claims to only profits attributable to the features covered in the infringed patents as opposed to total profits. Apple and Samsung remain the world's top two smartphone makers but both have been slightly undercut by smaller rivals in the two years since the case was first heard.
Apple said in a statement that it was pleased the ruling was only a partial setback.
"This case has always been about more than money," Apple stated. "It's about innovation and the hard work that goes into inventing products that people love, which is hard to put a price on."
In a statement Monday night, Samsung said the decision showed that "Apple's claims over trade dress and damages" were "grossly exaggerated." Despite most of the original verdict being upheld, Samsung added that it remained confident that its products do not infringe on Apple's intelluctual property.
Chat with me on Twitter @peard33
---
Your guide to our new economic reality.
Get our free business newsletter for insights and tips for getting by.
You may occasionally receive promotional content from the Los Angeles Times.