Snapchat's newest feature reveals your friends' whereabouts in real time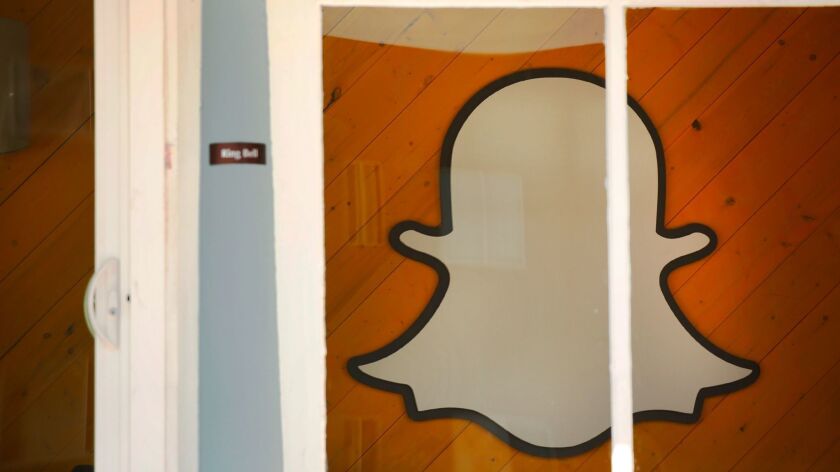 Snapchat has billed itself as a way to stay up to date with friends. It's latest feature, Snap Map, delivers on that premise, at the least.
The tool lets users see where their friends are — and what they're doing — at any given moment.
The goal, according to a Snap Inc. spokesperson, is to get users to engage with their friends instead of just being bystanders to their activities.
The map shows the location of friends — each illustrated by a so-called Actionmoji — in real time. The Actionmojis are created by Snapchat based on users' actions at the time they open the app. (If you're driving, Snap Inc. knows it and so will your friends; same goes for, say, wearing headphones.) The drawings are based on users' bitmojis, cute caricatures created by a start-up Snap acquired for a reported $100 million.
Users must opt into Snap Maps, and the feature enables them to share locations with only certain friends. Users can temporarily disable the feature by enabling "Ghost Mode."
The location of Actionmojis update any time Snapchat is running, according to a Snap spokesperson. If a user hasn't opened the app in a few hours, their location will automatically be removed from the map.
In the map mode, users can also search featured posts or nearby posts and see clusters of them coming from an event, essentially creating a heat map of Snapchat usage nearby.
Building a feature based on location-sharing is an interesting proposition for Snap, considering apps that designed their businesses around this technology, such as Foursquare, haven't quite been runaway success stories, said Joseph Bayer, assistant professor at Ohio State University who has studied Snapchat.
"They are essentially walking a failed path. But the difference here is that Snapchat has dabbled in location sharing before and has found a way to make it more successful," Bayer said, referring to Snapchat's geofilters — custom graphics that can be overlaid on pictures taken in specific locations.
Bayer said the topic of privacy is bound to come up with regard to the new update, as it could be seen from the outside as a tool that could be used for what he called "stalking." But because users can choose whether to use the Snap Map and limit who sees their location, he doesn't foresee protests around privacy.
Based on Snapchat's track record with new features, Bayer believes it might find success where others have faltered.
"It looks like they found what Foursquare couldn't," Bayer said. "The boundaries of where this will go and if it will be used more for interacting with friends or for seeing a broader view of the world are still unclear though."
---