Snapchat CEO won't discuss deal rumor, but hints at move into music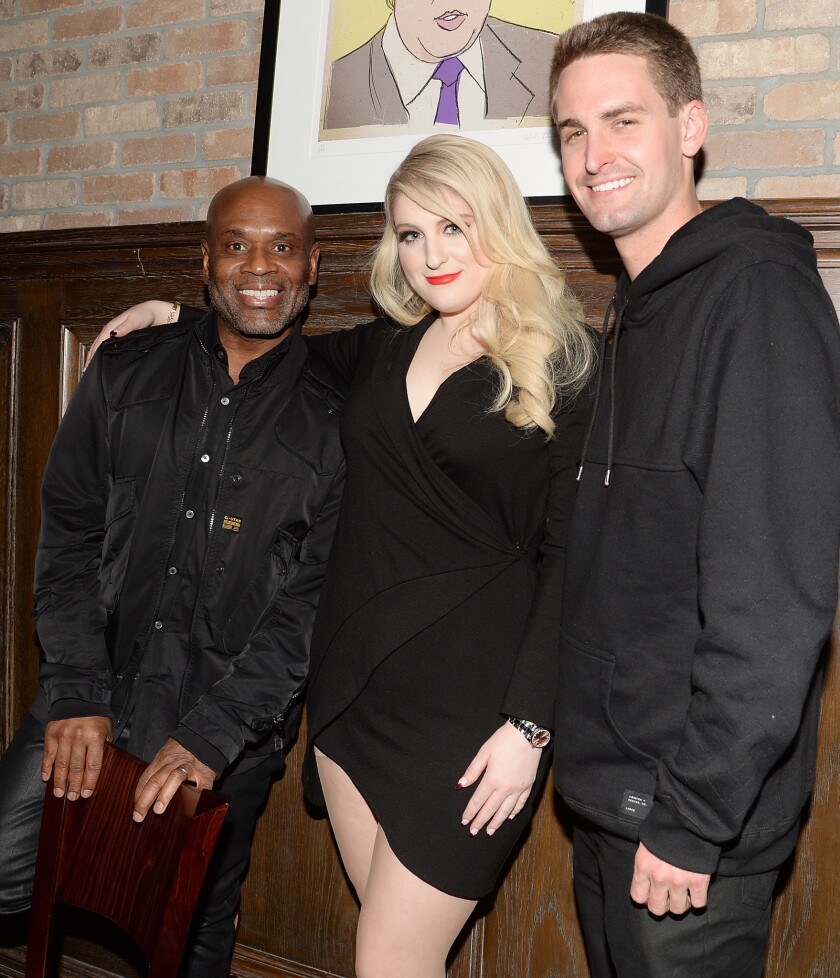 Speaking to USC students Wednesday night, Snapchat co-founder and Chief Executive Evan Spiegel said he's "famous for never sharing anything." He pretty much stuck to that code at an on-stage event sponsored by the USC Viterbi Student Institute for Innovation.
His interlocutor, institute head Ashish Soni, started out the conversation by saying he would not ask Spiegel whether rumors are true that Snapchat is trying to raising an additional $500 million, a haul that could put a market value of $19 billion on the company.
Spiegel did say that Snapchat is "thinking about" getting into the music business, but he did not discuss rumors in the New York Post that Snapchat and Apple are possible prospects to acquire Big Machine Records, the record label whose roster includes Taylor Swift and Rascal Flatts.
He also and that his plan for the mobile app's new Discover feature is to restore "editorial perspectives" and "give voice back to the smart people." Discover carries articles from established media players accompanied by ads.
Spiegel said he's surprised by how many users are clicking on ads on Snapchat. He suggested that one reason may be that video ads are presented in a vertical format -- the way most people hold their phones but contrary to how most mobile video is displayed.
Spiegel took questions from the audience of about 200, mostly students interested in start-up companies, but those questions were texted to Soni on stage; no one approached a microphone to speak.
He had some advice for budding entrepreneurs:
--Learn to say no.
--Apologize quickly after making a mistake.
--Listen for the emotions people convey when they speak, not just their words.
Chat with me on Twitter @peard33
---
Your guide to our new economic reality.
Get our free business newsletter for insights and tips for getting by.
You may occasionally receive promotional content from the Los Angeles Times.