How could Uber make such a huge accounting gaffe? It may have to do with company and industry culture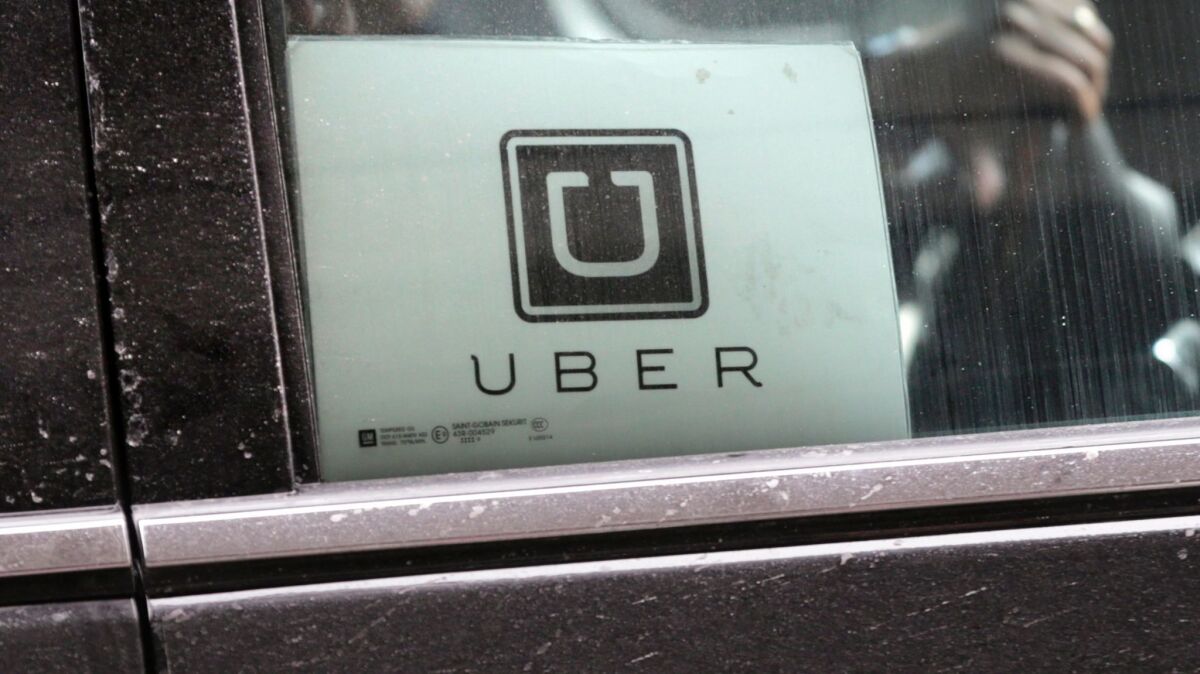 To err is Uber.
That's the belief of tech industry experts after last week's revelation that the ride-hailing giant underpaid New York City drivers tens of millions of dollars. They say the gaffe — which Uber describes as an accounting error — illustrates the company's rapid rise and the poor oversight and management this fast-paced growth had previously concealed.
Uber chalked up the error to 2½ years of mistakenly calculating commissions based on the gross fare before deducting taxes and fees, rather than net fare. Uber said each affected driver would receive about $900 in restitution.
An Uber spokeswoman said the company has undergone a review process for this particular error and has yet to find another instance of miscalculation a different city.
But it's not the only alleged billing issue at the San Francisco firm. Uber is facing lawsuits alleging it deliberately shortchanged drivers and overcharged passengers.
Tech industry accounting errors aren't unique to Uber. Over the last year, Facebook has suffered a host of measurement issues, including finding an error in the way it calculated the average duration of videos viewed on its platform and mischarging advertisers for clicks on certain ads.
It may seem counter-intuitive that companies that built their businesses on data and keystrokes can repeatedly fail at bean counting, but industry experts say such oversights are not unusual in the fast-moving technology industry, in which firms so value growth they may let other business interests lag far behind.
Tech companies have notoriously avoided adding any bureaucracy that could inhibit expansion into new markets or shifts in direction. But it comes with a trade-off, said Terrence Hendershott, a professor at UC Berkeley's Haas School of Business.
"If you think about tech companies trying to grow fast, their focuses might be more on growth than being sure to get everything just right," Hendershott said.
Growth-oriented strategies can help start-ups quickly become massive companies — just look at Uber, which in eight years has amassed a private market valuation of nearly $70 billion, making it the most valuable start-up in the world.
But there's a downside if other business units don't keep up.
Measurement errors can prove difficult to catch, especially in the tech world, where consumers and even business partners aren't necessarily privy to a company's inner-workings.
"These companies are enormously powerful," said Jan Dawson, an analyst at Jackdaw Research. "We will have to trust them to a very good extent that they are being honest and accurate."
But will consumers and drivers still trust Uber?
That's a real question given Uber's recent track record. Apart from the calculation issue, the company faces allegations of rampant sexism within its ranks, a criminal investigation over a tool said to be used to evade authorities in cities in which Uber lacked permission to operate, accusations of trade theft from a Google-owned self-driving car firm, a spate of executive departures and even a viral video of Chief Executive Travis Kalanick berating a driver.
All the industry experts contacted for this article believe Uber's calculation error was an accident ("Sloppy as opposed to malevolent," said Wedbush Securities analyst Michael Pachter). But Uber's reputation precedes it — meaning this error could further fuel distrust in the company among customers and drivers.
Eden Gillott Bowe, president of crisis and reputation management firm Gillott Communications, said Uber needs to clean house now to ensure there are no further scandals or setbacks.
"Otherwise," she said, "it's a death by a thousand cuts."
---