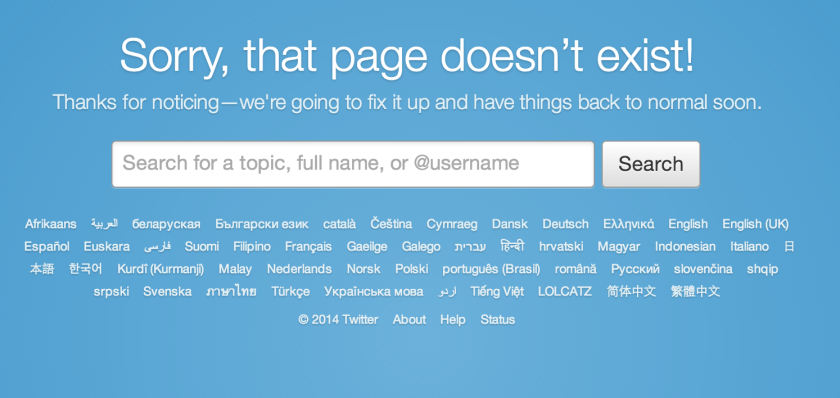 <i>This post has been updated. See the note below for details.</i>
Twitter users are reporting that numerous tweets have begun to disappear, including the most retweeted picture of all time: Ellen DeGeneres' Oscars selfie.
Users of the popular microblogging service began tweeting the disappearance of various tweets Tuesday afternoon.
Twitter issued a statement saying that it has begun looking into what is causing some tweets to not display properly.
VIDEO: Unboxing the Rocki music streaming device
The DeGeneres selfie, which previously could be found here, broke the record for most retweets after being posted by the entertainer during the 86th Academy Awards this month. The tweet racked up several million retweets.
[Updated, 9:54 a.m. PDT March 26: DeGeneres' selfie has been restored. The picture has been retweeted more than 3.4 million times and favorited nearly 2 million times.]
As tends to happen when Twitter or other online services suffer a problem, users took to the service to voice concern and, more importantly, crack jokes.
Tweets are vanishing? We've got no money, we've got no beer, we've got no food... our pets HEADS ARE FALLIN OFF!— Martin R Burns (@martin_burns) March 25, 2014
Um @Twitter you're broken. Tweets are vanishing, this was the link to Ellen' Oscar selfie. Deleted? https://t.co/8OXA5TcuA4"— ReallyRick (@TheReallyRick) March 25, 2014
The world is actually ending. Tweets, including Ellen's selfie, are vanishing.— Nathan Liu (@NathanJLiu) March 25, 2014
OH MY GOD GAGAS TWEETS ARE VANISHING TOO NOOOOO— Jack Walsh. ¿ (@SuperJaaK) March 25, 2014
Scooby Doo & the case of the missing tweets RT @EliLanger: BREAKING: Tweets are vanishing including most RTed tweet. https://t.co/LDFM2KjxFv— Andrew Kaczynski (@BuzzFeedAndrew) March 25, 2014
ALSO:
Box Inc. publicly files for hotly anticipated IPO
Move over Flappy Bird: The latest gaming craze is 2048
Google Now notifications beginning to roll in for Chrome users
---