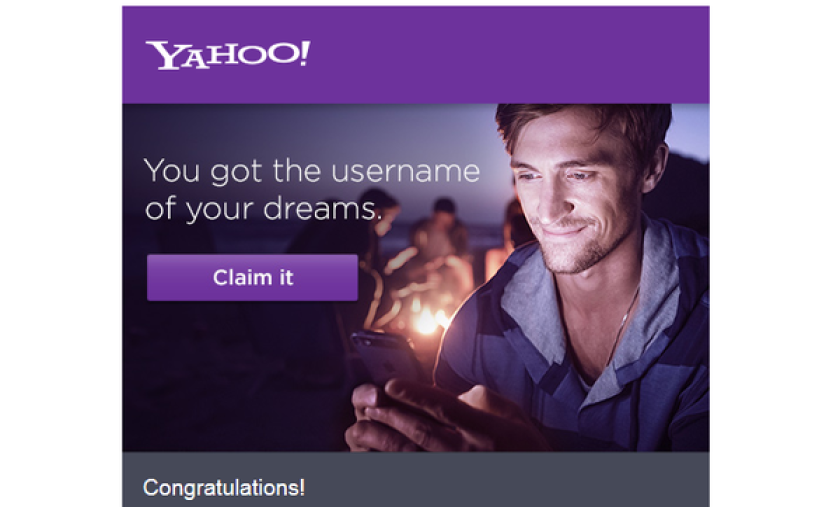 <i>This story has been updated. See the note below for details.</i>
Yahoo on Monday began notifying those who received usernames that had expired. But if you didn't apply the first time around, Yahoo is offering a "watch list" service: For $1.99 it'll let you know if a username becomes available down the line.
The announcements were the latest in a plan Yahoo announced earlier this summer to delete Yahoo accounts that had not been accessed during the past year. Though the listing of deleted usernames wasn't made public, people were invited to list five choices and the usernames were to be given out on a first-come, first-serve basis if a choice freed up.
Yahoo said highly sought usernames included David, Michael, Alex, Maria, Jennifer, Jessica, Batman and Superman.
PHOTOS: Top 10 biggest tech gadget fails
For people who didn't have any luck, Yahoo will continue to monitor their wish list for free.
Meanwhile, it's inviting people who haven't yet made a wish list to sign up for a $1.99 "watch list" service. Those users can list five desired usernames and Yahoo will notify them if any of them gets deleted during the next three years. The fee appears to be a way to deter robots and squatters from overwhelming the program.
[Updated 9:53 a.m. Aug. 26: Yahoo declined to share more information about how many users signed up for the initial program, what percentage succeeded in snatching up an old username and how many user accounts have been deleted.
In a statement, a Yahoo spokesperson said, "This has been a successful campaign and we're excited to welcome our newest users to Yahoo. Usernames that weren't claimed during this process will return to the Yahoo username pool and be open for anyone to claim. Users that received their preferred username will be notified today and have until September 7 to claim them."
After claiming a username, existing Yahoo users can link the new account to an old one or they can create a new account and leave the old one untouched.]
ALSO:
Productivity apps, get things done with these apps
Steve Ballmer's possible replacements: geeks, execs, sales gurus
Smartphones cut broadband gap, 3% still use dial-up, Pew survey finds
---