Verizon: Droid Razr is 'buy one, get one free' for limited time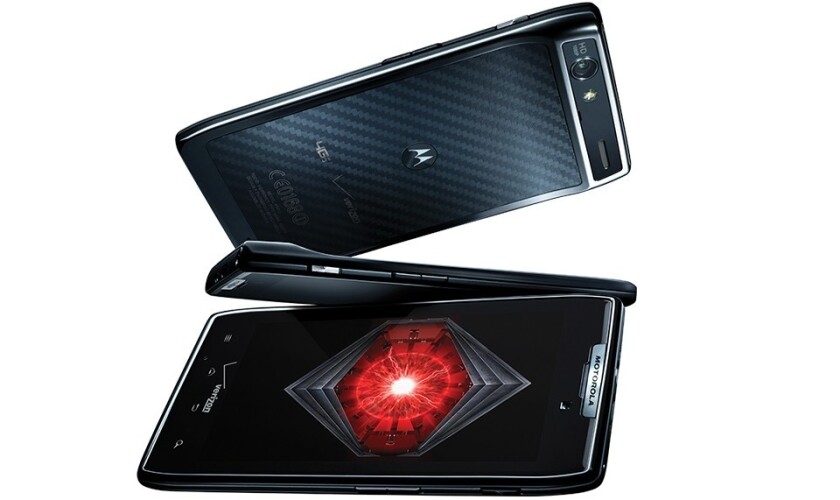 The Motorola Droid Razr is buy one, get one free through Verizon Wireless starting Friday.
The limited-time promotion is the latest move from Verizon, the exclusive U.S. carrier of the Razr, in a bid to do just about all it can to get the thinnest 4G phone on the market off store shelves and into the hands of consumers.
After launching in November at a price of $299.99 on a two-year data plan, Verizon and Motorola cut the Razr down to $199.99 (and down to 16-gigabytes of included storage from 32 gigabytes) on contract.
The promotion, which has no offical end date as of yet, is good only for those who are willing to sign a two-year data contract for each phone, said Ken Muche, a Verizon spokesman.
So no, you can't buy a Razr for yourself and take a free piece of inactive hardware along with you.
But the deal is a pretty good one for families or business accounts looking for a new smartphone running Google's Android operating system.
The Razr is just 0.28-of-an-inch thick and runs on a 1.2-gigahertz dual-core processor, paired with 1 gigabyte of RAM. Out back is an 8-megapixel/1080p camera. On the front is a 1.3-megapixel camera sitting above a 4.3-inch touchscreen.
[Updated Feb. 7, 10:18 a.m.: This article has been updated to specify that the two-for-one promotion on the Droid Razr begins Friday, Feb. 10.]
RELATED:Motorola Droid Razr review [Video]
Motorola Droid Razr Maxx review [Video]
Verizon cuts price and memory storage of Droid Razr, as expected
---