It's been 20 years since she picked up her first acoustic guitar, but folk singer Raye Zaragoza says she still fields the occasional quizzical look from strangers.
"When I first started playing folk music, people would look at my cowboy boots and be like, 'Wow… so how did that happen?'"
An exploration of marketing terms like '200%' and how that's shaped our identity.
Sporting a Black Sabbath shirt and a bob haircut, the Long Beach-based singer-songwriter reports over Zoom from New York City. She's gearing up for her debut this Sunday at the Newport Folk Festival — the roots music mecca where Latina icons like Joan Baez, Linda Ronstadt and Hurray for the Riff Raff have also staked their claim in what's long been a white-dominated corner of the American music industry.
"People associate Americana, folk and country music with white people," says Zaragoza. "So as a brown woman in this genre, my main goal as a musician is to empower youth of color to be proud of who they are. I wasn't, and it was very painful. [I'm] reclaiming something that actually has roots in Mexican and Indigenous cultures. We were cowboys too!"
Started by millennial activists, the Avocado Heights Vaquer@s are helping mobilize equestrian communities to fight expansion that threatens an agrarian way of life.
Due out Aug. 11 on Zaragoza's own label, Rebel River Records, her album "Hold That Spirit" is a torrential cloudburst of jangly folk catharsis. Written, recorded and produced with a team of women, Zaragoza's collection of intimate songs were born from the tempestuous months leading up to her called-off wedding — followed by the once-dreaded milestone of her 30th birthday in April.
"It was so embedded in my mind that if I didn't partner up by 30 that I'd, like, die alone," she says with a laugh. "So I named the album 'Hold That Spirit,' because those expectations were taking me away from that spirit that is my true, authentic self."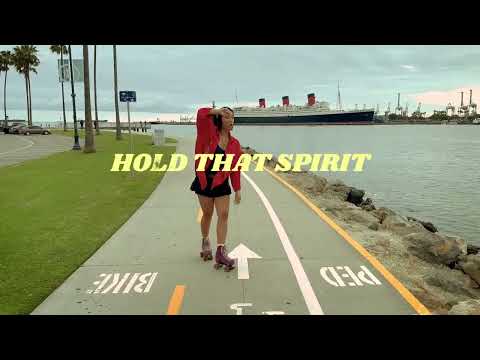 Zaragoza was born in New York City, where she grew up modeling and competing in gymnastics. Her father's parents were Mexican and O'odham — Indigenous people with roots in the Sonoran Desert — and Zaragoza's mother immigrated from Japan but is ethnically Taiwanese. Due to geopolitical disputes surrounding Taiwan, Zaragoza's mother arrived in the United States as a child with a stateless passport.
"I think I inherited my mom's identity crisis," says Zaragoza. "For so much of my life, I felt a lot of dissonance in my body — not really knowing how to identify or how to introduce myself or what community I belonged in. I felt like I had to make art to make sense of all of it."
At the age of 14, she and her family relocated to L.A., where she could be closer to her father's family.
"My dad played the trumpet in mariachi bands," she says. "He'd bring me and my siblings to Olvera Street to watch the mariachis. He'd play stuff like James Taylor and Joni Mitchell too … but what got me interested in making acoustic music was mariachi music, because it doesn't need to be amplified. I love a giant guitar with a full sound."
Zaragoza says she first picked up the guitar at 11 — citing Selena, Avril Lavigne and Vanessa Carlton as her earliest influences. "I really learned guitar to impress a boy," she admits, rolling her eyes. "But it eventually became an extension of myself. It's something to fixate on when I feel fidgety or anxious."
It raises the question: How does a multiracial girl find a folk music community in Los Angeles? Zaragoza laughs and says, "I moved to North Hollywood and got a job as a waitress."
It was while waiting tables at the Federal Bar that she amassed a street team of fellow waitresses, who booked her at various open mic nights; she frequented places like the Hotel Cafe, Kulak's Woodshed and the Republic of Pie (where she was, hilariously, paid in slices of pie).
Yet by her mid-20s, her passion for social justice began to take her music to places anew. In 2016 she joined many Indigenous and environmental activists in protesting the Dakota Access Pipeline at Standing Rock, and paid tribute to the movement in her 2017 debut LP, "Fight for You."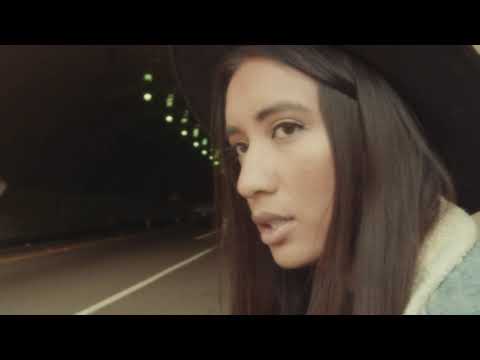 In her 2020 album, "Woman in Color," she boldly challenged the folk music industry, its artists and their fans to take a stand for the more marginalized among them. In her ballad "They Say" — which she recorded with Laura Viers on banjo and the Decemberists frontman Colin Meloy on harmonica — Zaragoza sang, "If they say that folk music's for the elite / Well then who's gonna sing for me?"
While "Hold That Spirit" carries that same big-picture, progressive ethos, it was a series of events that transpired in Zaragoza's personal life that forced her to turn her critical gaze toward herself. A romance that grew during the pandemic had blossomed into an engagement, only to fall apart in October. The breakup prompted a grief-stricken Zaragoza to recalibrate her life path.
"My engagement post on Instagram was the biggest, most-liked, most-commented-on thing I've ever posted in my life — more than any music release," she says. "So I used my wedding money for the album, as a celebration of my new course in life. Women can live so many different kinds of lives and still deserve to be celebrated."
With support from songwriter-producer Anna Schulze, as well as artist and feminist activist Connie K. Lim, who performs under the name Milck, Zaragoza detangled her relationship to womanhood in song. In "Garden," she questions the power she ascribed to materialist totems— like a wedding, a house and a garden— to bring her happiness. ("Don't take the dream so seriously / It was written by the 1990s version of me," she sings with a warm, knowing timbre.) And in her latest single, "Not a Monster," she righteously defends herself against the specter of an eating disorder, which she's now in recovery from.
"My ancestors, my Mexican aunties and my grandma, did not have the European body type that I felt I had to maintain my whole life," says Zaragoza, who continues to work as a fashion model. "It made me sick and it made me go down some dark paths. Now I realize so much of this is related to colonization."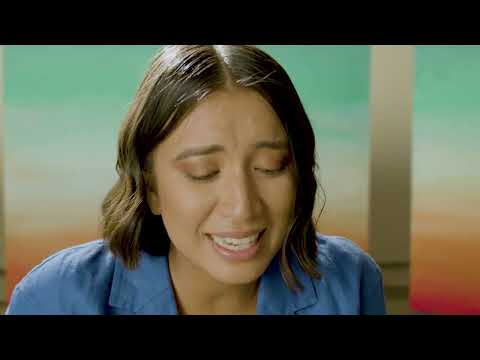 It was the memory of Zaragoza's ancestors that prompted her and Milck — whose family immigrated from Hong Kong — to co-write the soaring gospel-rock song "Joy Revolution," as a tribute to their elders, who paved the way for them to lead lives of happiness and freedom.
"Our laughter is something our ancestors worked hard for," says Zaragoza. "My abuelita was working [and] having kids when she was supposed to be a kid, so she always wanted us to enjoy life. She used to say it all the time: 'Enjoy, enjoy, enjoy.' I think it's even on her tombstone. So now, I'm trying to move on from the mentality that I need to work to earn joy — there's more to life than accomplishing and acquiring.
"I walk in my gratitude for her every day," says Zaragoza. "And I have fun in her honor."
Zaragoza will perform at 2:30pm on Sunday at Newport Folk Festival's Bike Stage.
"Diaspora Baby" is a regular column by Suzy Exposito in which she explores the lives and experiences of U.S. Latines from a third culture lens.