ICM Partners takes on private equity investment to fund overseas growth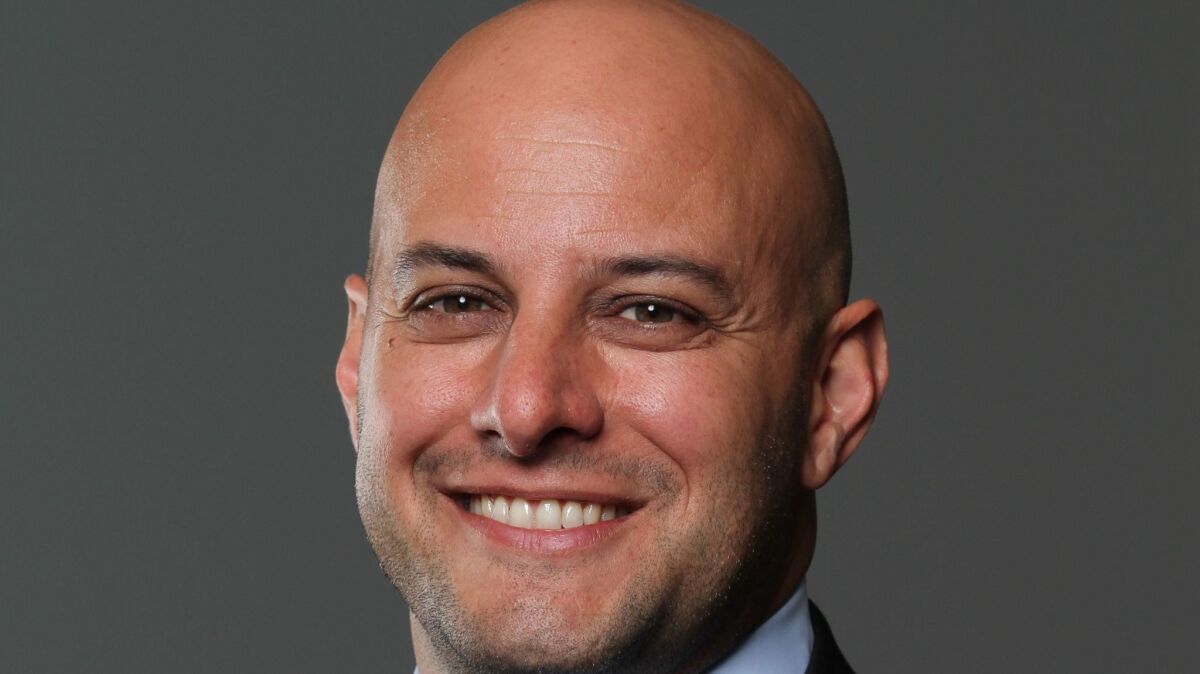 Talent agency ICM Partners said Monday it was taking on private equity investment to help fund its growth, including future international acquisitions.
The Los Angeles-based talent agency will receive roughly $150 million in investment from private equity firm Crestview Partners, according to a person familiar with the matter who was not authorized to discuss financial terms. In return, Crestview will receive about a one-third minority ownership stake in the talent agency, the person said.
The investment from New York-based Crestview is notable because ICM has long touted its lack of outside funds as a differentiating factor and a reason why talent should sign with the agency over rivals that rely heavily on private equity investment.
In 2012, ICM changed its ownership structure because of concerns among executives with the agency's controlling owner, Michigan-based private equity firm Rizvi Traverse Management. The business arrangement caused executives at the agency to feel pressured by Rizvi's focus on cash flow, and in 2012, executives ended up buying out Rizvi.
But executives at ICM Partners said that they've found a good partner in Crestview and that, unlike other large talent agencies, the company has no plans to expand into other businesses outside of talent representation. The practice has led to a months-long standoff with the Writers Guild of America.
The union in April instructed members to "fire" agents who did not agree to a code of conduct that bars them from investing in affiliated production entities and packaging of films and TV shows, which the union contends creates conflicts of interest for agents. Agencies maintain they can manage conflicts, and the two sides are locked in a costly legal dispute over the matter.
Meanwhile, more than 80 small and mid-tier agencies have accepted the WGA's franchise agreement, but none of the largest has signed on.
Although agencies say they continue to package deals without writers, insiders say the protracted dispute has created more financial pressure on some of the biggest agencies to offset the loss of business from writer clients.
In recent weeks the agency has laid off about a half-dozen agents, a small fraction of the company's 600 employees in Los Angeles, New York, Washington, D.C., and London.
The job cuts were mostly due to attrition and reflect a realignment of the company's business, including how many writers it might represent in the future and where its growth lies, said a person familiar with the agency's thinking who was not authorized to comment.
The move by ICM is the latest effort by a major Hollywood agency to raise capital for expansion. Endeavor Group Holdings Inc., the owner of talent agency WME and sports league UFC, withdrew its much-anticipated initial public offering in October, citing volatile market conditions.
Chris Silbermann, ICM's managing director, said in a statement that his firm was "philosophically aligned" with Crestview.
"We have always dedicated ourselves first and foremost to our clients and are proud to be a singularly focused representation company," Silbermann said in a statement. "As our team strategized about growing the agency to be the best it could for our clients, we believed Crestview, with its strong track record of backing media companies, was the ideal partner for us."
A person familiar with ICM's thinking said the firm is interested in expanding its business in Europe. The company is in the process of negotiating deals to buy other agencies in the U.K. and other countries, the person said.
Brian Cassidy, partner and head of media at Crestview, said his firm was "thrilled to partner with Chris and the dedicated agents and senior management team at ICM Partners, to help accelerate their expansion at a time of unprecedented global demand for content, content creators and the artists that bring it all alive."
---
Inside the business of entertainment
The Wide Shot brings you news, analysis and insights on everything from streaming wars to production — and what it all means for the future.
You may occasionally receive promotional content from the Los Angeles Times.