Reopening Hollywood: What's next for movies?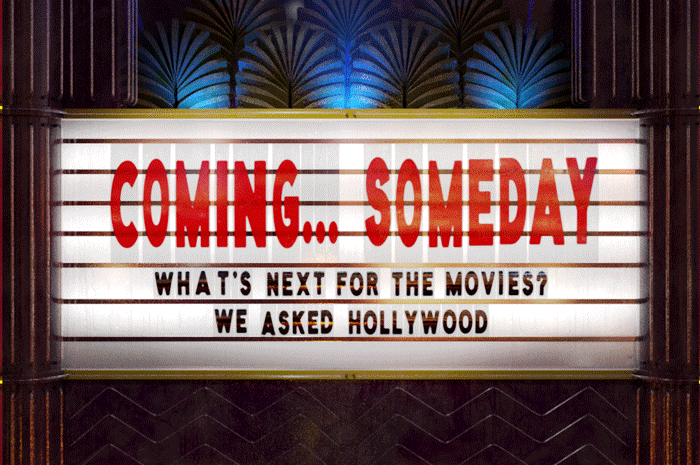 This week would have seen the release of Marvel's "Black Widow" and the official kickoff to the annual summer movie season. Instead, as theaters remain closed and productions are on hold, the season has essentially been canceled.
The Times takes a look at our lost summer, how studios are responding by finding alternate ways to release movies and the creative approaches some filmmakers are taking to keep working.
And as California debates reopening during the coronavirus, the big question looms: What's next for the movies? We asked Hollywood.
1

Georgia becomes the first state to release guidelines for film and TV sets to reduce the risk of spreading COVID-19. No open calls and, for craft services: prepackaged, individual portions only.

2

Photos capture Hollywood's movie houses in this pandemic moment.

3

From director's chairs to executive suites to movie theater seats, no element of Hollywood will be untouched as society movies forward from the pandemic. We asked people all around the industry what the future might look like.

4

Movie theaters might start opening up as soon as mid-June. That's going to be more complicated than it sounds.

5

Times entertainment columnist Glenn Whipp and film critic Justin Chang sat down to reminisce about their favorite movies and moviegoing experiences of the season.

6

The releases of "Trolls World Tour," "The Lovebirds" and "Artemis Fowl" illustrate the different ways studios are navigating the COVID-19 pandemic.

7

Hollywood is eager to get back to work after the coronavirus outbreak, but union officials, studio executives and others must first agree on new protocols to make filming safe again.

8

From a look at Barack Obama's White House photographer to a personal production on the streets of Germany, many documentaries are still in production during quarantine thanks to technology, smaller crews and archival footage.

9

With movie theaters closed for at least a significant chunk of the year, the impact on awards season is not yet known, but several Oscar contenders will be ready to go when moviegoing resumes.

10

The wide releases that are still planning to open between the Fourth of July and Labor Day include "Tenet," "Mulan" and "Wonder Woman 1984."

11

Photos capture Hollywood's movie houses in this pandemic moment.

12

We're compiling the greatest summer movies of all time — and we need your help.