David Crosby: 12 essential songs
David Crosby was a crucial voice of both the hippie idealism and the world-weary realism of the classic-rock era. As a founding member of the Byrds and later Crosby, Stills, Nash & Young, he helped invent folk-rock and country-rock in the 1960s and was instrumental to the sensitive singer-songwriter scene of the 1970s; his singing and guitar playing broadened the way people thought about pop music's meaning even as it helped create a culture in which rock stars were encouraged to enjoy every earthly excess available.
David Crosby was a lifelong hippie whose music with the Byrds and Crosby, Stills, Nash & Young defined an era.
Crosby, who grew up in Southern California and did as much as anyone to define the region's sound, died on Wednesday at age 81. Here are 12 songs that encapsulate his life and work.
1. The Byrds, "Mr. Tambourine Man" (1965)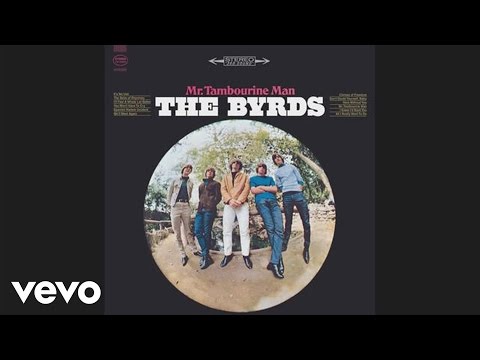 Crosby didn't write the Bob Dylan tune that served as the Byrds' debut single — nor did he play guitar on the chart-topping hit, having been replaced in the studio by the more experienced L.A. session pros of the Wrecking Crew. But "Mr. Tambourine Man" offers an early showcase of the flair for close harmony singing that would define much of Crosby's work over the decades to come.
2. The Byrds, "Eight Miles High" (1966)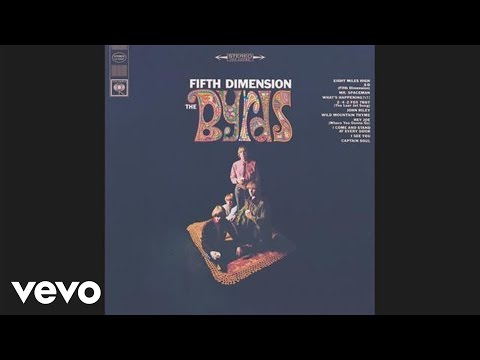 The first real-deal psychedelic rock song? Many have made the case for this lush yet ferocious guitar jam about the lack of warmth "to be found among those afraid of losing their ground." Co-written by Crosby and the Byrds' Roger McGuinn and Gene Clark — and later referenced by Don McLean in no less a rock history than "American Pie" — "Eight Miles High" went on to be covered by the likes of the Ventures, Roxy Music, Hüsker Dü, Tom Petty and the Netherlands' Golden Earring, which stretched the song to a mind-obliterating 19 minutes.
3. The Byrds, "Everybody's Been Burned" (1967)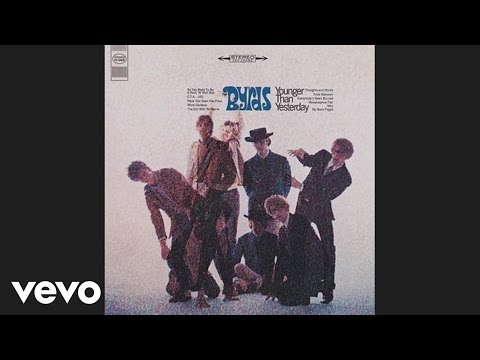 An exquisite piece of romantic fatalism from "Younger Than Yesterday," Crosby's final album as a full-time Byrd (before a so-so mid-'70s reunion). "I know all too well how to turn, how to run / How to hide behind a wall of bitter blue," he sings against a hypnotic minor-key groove, "But you die inside if you choose to hide / So I guess instead I'll love you."
4. Crosby, Stills & Nash, "Wooden Ships" (1969)
Composed while Crosby sailed the Floridian seas with Stephen Stills and Jefferson Airplane's Paul Kantner (whose band recorded its own version the same year), "Wooden Ships" — from Crosby, Stills & Nash's Grammy-winning debut — paints an amazingly chill portrait of a nuclear holocaust.
5. Crosby, Stills & Nash, "Long Time Gone" (1969)
Crosby raised the ire of his Byrds band mates at 1967's Monterey Pop Festival when he questioned the Warren Commission's findings on the assassination of John F. Kennedy. Two years later, he memorialized Kennedy's younger brother Robert after his assassination in this soulful, slow-burning number that CSN famously performed at Woodstock.
6. Crosby, Stills, Nash & Young, "Deja Vu" (1970)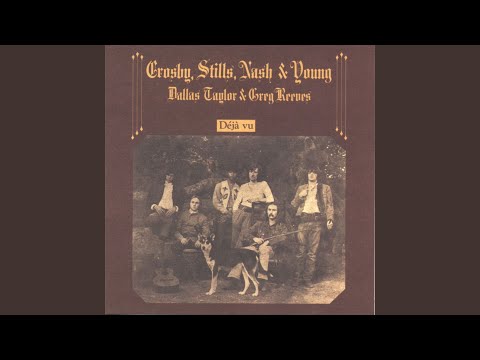 Now joined by Neil Young, CSNY titled its multiplatinum 1970 smash after Crosby's complicated multi-part psych-folk song in which he wonders "what's going on under the ground."
7. Crosby, Stills, Nash & Young, "Almost Cut My Hair" (1970)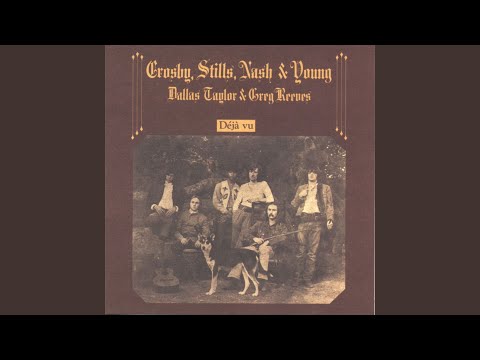 "I feel like letting my freak flag fly," Crosby yowls over dueling electric guitars in this beautifully scratchy declaration of weirdo pride. (Spoiler alert: He didn't go through with the haircut.)
8. "Laughing" (1971)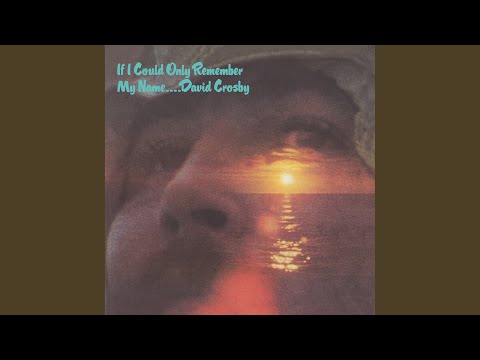 Critics hated Crosby's solo debut, "If I Could Only Remember My Name," when it came out in 1971. But in the years since it's become a kind of shaggy-hipster touchstone thanks to spacey tunes like this one with Jerry Garcia on pedal steel and Joni Mitchell on backing vocals.
9. "I'd Swear There Was Somebody Here" (1971)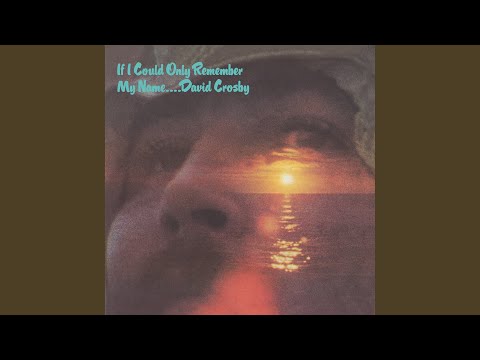 Crosby's own pick for his debut's high point was the album's haunting a cappella coda, which he called "probably the best piece of music I ever thought up" in a 2021 interview with The Times. Fans of Bon Iver and Fleet Foxes can trace their faves back to here.
10. Crosby, Stills, Nash & Young, "Triad" (1971)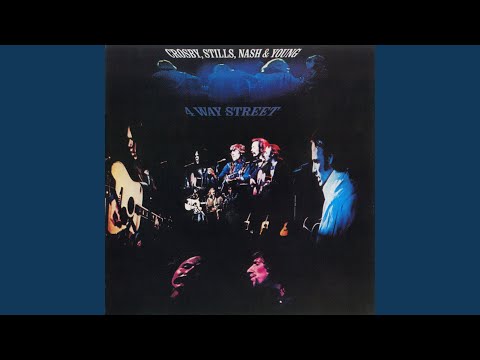 Crosby wrote "Triad" about a sexual threesome — "You want to know how it will be / Me and her, or you and me," it goes — for a Byrds album, as the story goes, but the band rejected it in favor of the comparatively chaste "Goin' Back" by Gerry Goffin and Carole King. ("The French have been doing ménage à trois for centuries," Crosby told The Times. "It's just unusual if you're sexually very square.") He went on to sing "Triad" on CSNY's early-'70s live album "4 Way Street."
11. "Holding on to Nothing" (2014)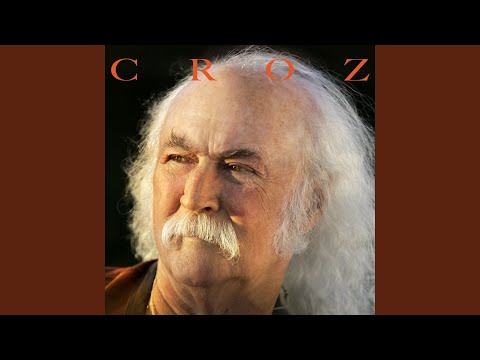 The middle period of Crosby's life was dominated by drug problems and legal trouble. But in 2014 he returned to music with his first solo album in decades, the well-received "Croz," which included this tender meditation on aging complete with a classy trumpet solo by Wynton Marsalis.
12. "Rodriguez for a Night" (2021)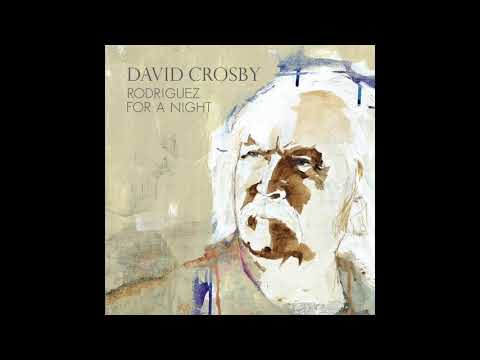 "Croz" launched a late-career resurgence for Crosby, who quickly followed the album with four more LPs on which he sounded as psyched to be writing and recording as he ever had. "For Free," his most recent outing, peaked with this slinky jazz-funk song he co-wrote with Donald Fagen of Steely Dan, which he once tweeted was his "favorite band in the world, period."
Get our L.A. Goes Out newsletter, with the week's best events, to help you explore and experience our city.
You may occasionally receive promotional content from the Los Angeles Times.