Steve Harwell, 'All Star' singer for Smash Mouth, dies at 56
Steve Harwell fronted Smash Mouth, the alternative-rock band best known for its hits 'All Star' and 'I'm a Believer.'
Steve Harwell, the lead singer of Smash Mouth, the alternative rock band known for the cheerful pop perennial "All Star," died on Monday. He was 56.
The news was announced by the band's manager, who said Harwell died at his home in Boise, Idaho.
On Sunday, TMZ reported that Harwell was in the final stage of liver failure and had entered hospice care. Harwell retired from Smash Mouth in 2021, citing his health. "I've tried so hard to power through my physical and mental health issues, and to play in front of you one last time, but I just wasn't able to," Harwell announced at the time.
The retirement followed a concert in upstate New York in which Harwell slurred his words, threatened audience members and gave what appeared to be a Nazi salute to the crowd. A spokesperson for the band later said Harwell "has suffered profusely over the years with several types of addiction" leading to health conditions that included cardiomyopathy, which affects the heart's ability to pump blood, and Wernicke's encephalopathy, which "greatly impacted his motor functions including speech and impaired memory."
Parrotheads know: Jimmy Buffett was not just a brand, he was a gifted singer-songwriter with a keen understanding of middle age and the American dream.
Harwell fronted Smash Mouth from its inception in 1994. Blending a kitschy throwback sound with a ska-punk sensibility, Smash Mouth specialized in hooky pop tunes delivered with a slight wink, as heard on their first hit, 1997's "Walkin' on the Sun," and crystallized on "All Star," the 1999 single which became their signature song.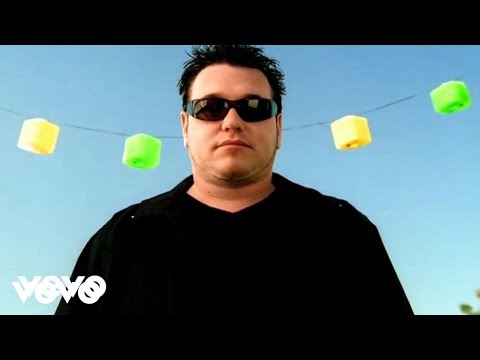 A Top 10 hit upon its release, "All Star" quickly seeped into the pop-culture bloodstream, becoming omnipresent in films, TV, sporting events, commercials and radio over the next two decades. In 2001, "All Star" appeared on the soundtrack to the smash animated film "Shrek," alongside the band's perky version of the Monkees' "I'm a Believer." Both songs became fixtures in the CD rotations of a generation of parents and children.
Smash Mouth embraced "All Star's" ubiquity and the opportunities that came with it, with Harwell stepping outside of the group to appear on the sixth season of MTV's "The Surreal Life" in 2006. Mostly, though, Smash Mouth stayed on the road, where for decades Harwell happily sang the band's hits for nostalgic fans. "Why would I get bored of playing them?" he said of "All Star" and "Walkin' on the Sun." "These are probably some of the best-written songs ever."
Born in Santa Clara, Calif., on Jan. 9, 1967, Harwell was the son of a UPS truck driver, growing up in a comfortable middle-class family. Gravitating toward music at an early age — his first pop idol was Elvis Presley, followed by David Lee Roth — Harwell made his professional debut in his early twenties as a member of F.O.S. (Freedom of Speech), a rap outfit that signed with Scotti Bros. By the time the group released the 12-inch single "Big Black Boots" in 1993, Harwell soured on F.O.S., deciding he'd rather be a singer in a rock band. With drummer Kevin Coleman aboard, he started poaching musicians from other San Jose bands, bringing guitarist Greg Camp and bassist Paul De Lisle into the Smash Mouth fold by 1994.
The band headed south to Los Angeles. After a showcase at the Roxy, Interscope signed Smash Mouth and sent them into the studio with producer Eric Valentine, who had just worked on the eponymous debut by Third Eye Blind.
On much of the band's 1997 debut "Fush Yu Mang" — its title a nod to Al Pacino's mush-mouth Cuban accent in "Scarface" — Smash Mouth mined a ska-punk sound, but "Walkin' on the Sun," a groovy beachside rocker delivered with a thrift-store flair, offered a change of pace and became a hit on MTV and alternative rock radio. Said producer Valentine, "They had this dubious distinction of having a very, very successful record, but it was also one of the most returned albums because the very visible single, 'Walkin' on the Sun,' was so different than the rest of the record."
Smash Mouth corrected this problem with 1999's "Astro Lounge," whose very title alluded to the easy-listening vibe that powered their big hit. "All Star" and "Then the Morning Comes," two songs added at the last minute after record label execs told the group they didn't hear a single, received radio airplay, particularly "All Star," written by Camp, which went to No. 4 on the Billboard Hot 100.
With its catchy and affirmative chorus, "All Star" became a staple on radio, at ball games, on commercials and in movies. "You could not walk into a grocery store or turn on the television without hearing 'All Star,'" said the band's manager, Robert Hayes. DreamWorks Animation asked to use "All Star" for "Shrek" and the band eventually acquiesced to the request, adding a cover of "I'm a Believer" for good measure. "I'm a Believer" became the band's final hit, peaking at No. 25 on the Hot 100.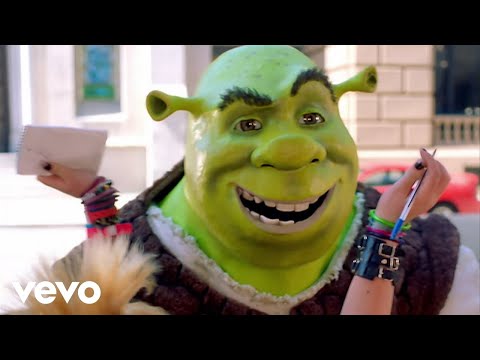 By the early 2010s, Smash Mouth had embraced its role as an alt-rock oldies act, signing up with Sugar Ray to launch the Under the Sun package tour in 2014. But as the band stabilized, Harwell's health worsened. In 2013, Harwell received a diagnosis of cardiomyopathy. He subsequently suffered a series of health problems, including heart failure and Wernicke encephalopathy, an illness known colloquially as "wet brain" that affects speech and memory. Over the next decade, Harwell's onstage behavior became increasingly erratic due to his illness, culminating in the October 2021 show in New York. After a video of the performance went viral on the internet, Harwell retired from public life. Paul De Lisle, the band's lone remaining founding member, carried on with Smash Mouth, adding Zach Goode as their new lead singer.
Harwell is survived by his fiancee, Esther Campbell. In July 2001, Harwell's son Presley died at the age of 6 months from acute lymphocytic leukemia. The singer later created a medical research fund in his son's name.
Times assistant managing editor Craig Nakano contributed to this report.
Get our L.A. Goes Out newsletter, with the week's best events, to help you explore and experience our city.
You may occasionally receive promotional content from the Los Angeles Times.