The COVID-19 pandemic isn't over, but museum and gallery exhibitions are getting back on track. Rather than write the usual list of 10 best shows, I'm sharing these 10 art stories that caught my eye this year.
Gender spree
The concentrated institutional effort toward gender equity in art museum exhibitions continues to bear fruit. In addition to group shows like those at Pomona's American Museum of Ceramic Art ("Breaking Ground: Women in California Clay") and the Orange County Museum of Art ("13 Women"), a flurry of solo retrospectives of important artists marks the year. Standouts include Niki de Saint Phalle and Alexis Smith at Museum of Contemporary Art San Diego, Christina Fernandez at Riverside's California Museum of Photography, Tala Madani at L.A.'s Museum of Contemporary Art, Ferne Jacobs at Craft in America, Linda Besemer at Carolyn Campagna Kleefeld Contemporary Art Museum, Rebecca Morris at Institute of Contemporary Art, Los Angeles, Lezley Saar at Craft Contemporary, Barbara Kruger at the Los Angeles County Museum of Art, Andrea Bowers at the UCLA Hammer Museum and Imogen Cunningham and Uta Barth at the J. Paul Getty Museum. You go girl.
Gender bender
Last year, the Getty Museum added a major Artemisia Gentileschi self-portrait (circa 1627) to its collection, while this year the Huntington Art Museum snagged a great Élisabeth Louise Vigée Le Brun portrait of an aristocrat (circa 1784). Scrambling for gender equity in art museum Old Master [sic] collections also prompted New Hampshire's Currier Museum of Art to recently acquire a very lively, very rare picture on oak panel (circa 1629) by Dutch painter Judith Leyster. The marvelously eccentric laughing boy hiding a bunch of grapes in his huge hat is one of fewer than 20 works firmly attributed to her. (Roughly the size of an 8- by 10-inch photograph, it recalls a Rembrandt tronie — an oil study of emotion and character.) The kicker: For 22 years, the Leyster painting was in the collection of the Los Angeles County Museum of Art, a gift of popular TV comedian Red Skelton, but was sold off at a Sotheby's auction in 1977. (LACMA got $5,750. What the Currier paid is undisclosed, but the little painting sold at a Belgian auction in April for nearly a quarter-million dollars.) Phooey.
Museum blunder I
Pocketing a $10-million gift, the venerable University Art Museum at Cal State Long Beach changed its name to recognize the artist-donor, Carolyn Campagna Kleefeld, then set up a dedicated (and named) gallery inside the museum to show in perpetuity a group of rightly unheralded paintings by her, which she also donated. In effect, for a mess of pottage, a public school sold an inflated but permanent artistic legacy to a private citizen.
Museum blunder II
The Orange County Museum of Art rushed its opening, launching the debut before the building by Pritzker Prize-winning architect Thom Mayne's firm was finished. (It isn't expected to be completed until after the new year.) Apparently determined to open during its widely marketed 60th anniversary year, not after, the museum looked tacky. OCMA would have done better to wait until spring so that staff and art could settle in. That takes time, not least for important internal climate systems to stabilize.
Greater Hollywood
Gallery neighborhoods like downtown and West Adams have expanded and, following months of pandemic disruptions, gallery schedules began to come back to life over the summer. What we'll call Greater Hollywood, however, seems to be cementing its place as a power center of the L.A. gallery scene. Regen Projects essentially launched the district when it moved to an imposing new Michael Maltzan-designed building on Santa Monica Boulevard just west of Highland Avenue in 2012. The arriving influx now includes such heavy-hitter New York galleries as Sean Kelly, Marian Goodman, Lisson and David Zwirner.
Lesser Hollywood
LACMA's "City of Cinema: Paris 1850-1907" was the year's most bizarre exhibition, built around an absurd claim that movies are "the twentieth century's greatest art form." Pandering to a powerful local industry hasn't been this crass since 2015, when Atlanta's High Museum of Art let the Coca-Cola Co. co-organize a centennial show celebrating the Coke bottle.
Book ban
Where have all the museum exhibition catalogs gone? The eagerly anticipated Alexis Smith retrospective opened at the Museum of Contemporary Art San Diego, but there is no catalog. Uta Barth's photographs opened at the Getty — no catalog. Rebecca Morris at the Institute of Contemporary Art, Los Angeles — nope. The California Biennial 2022 at the Orange County Museum of Art — well, you get the idea. Several will see a catalog published sometime next year, delayed in order to include installation photographs, new commissions or for another reason. But that's not good enough. These are museums, not commercial galleries, and catalogs aren't promotional souvenirs. Scholarship should arrive when the exhibition does.
School days
California already mandates arts teaching in public schools, but lack of funding has effectively nullified the requirement in four out of every five of them. No more. The election day passage — by almost 2 to 1 — of Proposition 28, California's art and music K-12 education funding initiative, shifts about $1 billion from the state's general fund into annual public-school arts instruction. (That's less than one-half of 1% of the state's total general fund budget.) The hurdle now: The state's K-12 programs must find 15,000 certified instructors in dance, media arts, music, theater and visual arts. That's the big number educators think will be needed. Yes,15,000 accredited arts teachers.
It takes a village
Organizing a significant exhibition of Vincent Van Gogh paintings is impossible for a small museum, because loans won't materialize, insurance costs are crushing and what is left to know about one of the world's most beloved artists anyway? Impossible, that is, until it happens — which it did in February when the Santa Barbara Museum of Art opened the fascinating "Through Vincent's Eyes: Van Gogh and His Sources." Twenty of his paintings were joined by 75 examples by 62 other artists who had a revelatory impact on Van Gogh's singular achievement. Artists talking with artists through their art is riveting.
Just Stop Oil paintings?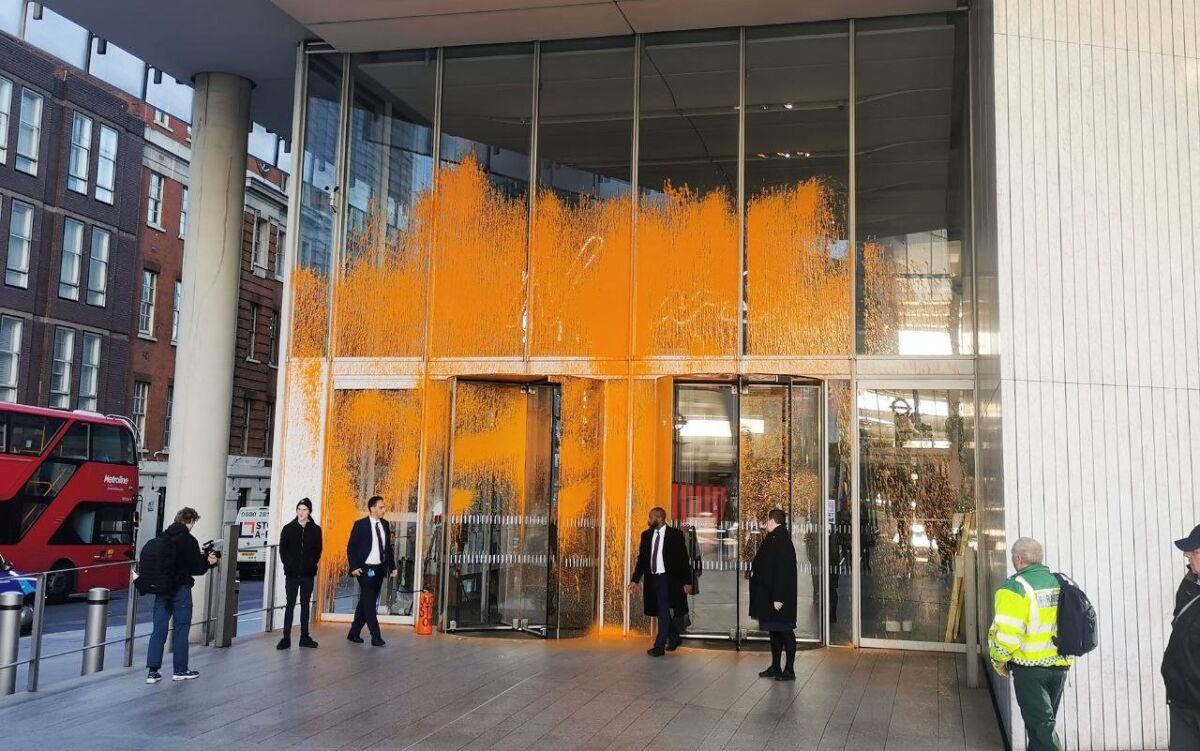 When fearless British climate activists from Just Stop Oil sprayed bright orange paint through fire extinguishers onto the London office facades of MI5, the Home Office, Rupert Murdoch's News Corp. and the Bank of England, the vivid color of danger was splashed all over institutions that protesters believe are aggressively contributing to the planet's collapse. The protesters' commitment was authentic, their targets apt, the mirroring of official climate vandalism pertinent and a willingness to deal with the consequences of potential arrest appropriate. Alas, other activists have been throwing soup and mashed potatoes at oil paintings by famous artists in European museums, all in a muddled bid for publicity that regrettably trivializes a grave issue affecting us all.
---