Anne Hathaway sinks her teeth into SAG Award for 'Les Miserables'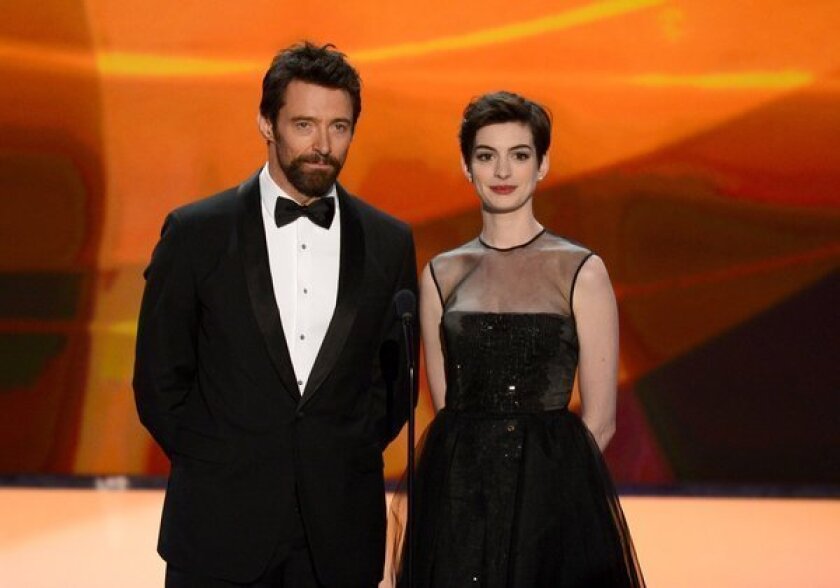 The character of Fantine in Victor Hugo's "Les Misérables" is a prostitute who is so poor that she resorts to selling her teeth for money. Actress Anne Hathaway, who plays Fantine in the movie version of the stage musical, notified the world on Sunday that she is grateful -- thrilled, even -- to have dental insurance, courtesy of the Screen Actors Guild.
Hathaway won a supporting actress SAG Award on Sunday for her role in "Les Misérables." In her acceptance speech, the actress enthused, "I'm just so thrilled I have dental" before thanking her mother and "everyone at CAA," her talent agency.
The actress was the only cast member from "Les Misérables" who won an award on Sunday. The movie lost in the categories of lead actor (Hugh Jackman) and ensemble cast.
SAG 2013: Winners | Quotes | Photo Booth | Red carpet | Backstage | Best & Worst
It's unclear if the 30-year-old Hathaway's impassioned dental reference was a nod to her character, who sells her hair and then some of her teeth, or just a random thought. While she did cut her locks for the role, she apparently didn't have to resort to painful dental surgery in the name of authenticity.
In the video below, Hathaway and the movie's make-up and hair designer, Lisa Westcott, explain how they achieved some of the dental effects for the character of Fantine.
ALSO:
Before 'Les Miserables,' there was 'La Revolution Francaise'
Oscar nominations: 'Les Miserables' soundtrack is a top seller
Colm Wilkinson, original Jean Valjean, on 'Les Miserables' movie
---
Your essential guide to the arts in L.A.
Get Carolina A. Miranda's weekly newsletter for what's happening, plus openings, critics' picks and more.
You may occasionally receive promotional content from the Los Angeles Times.