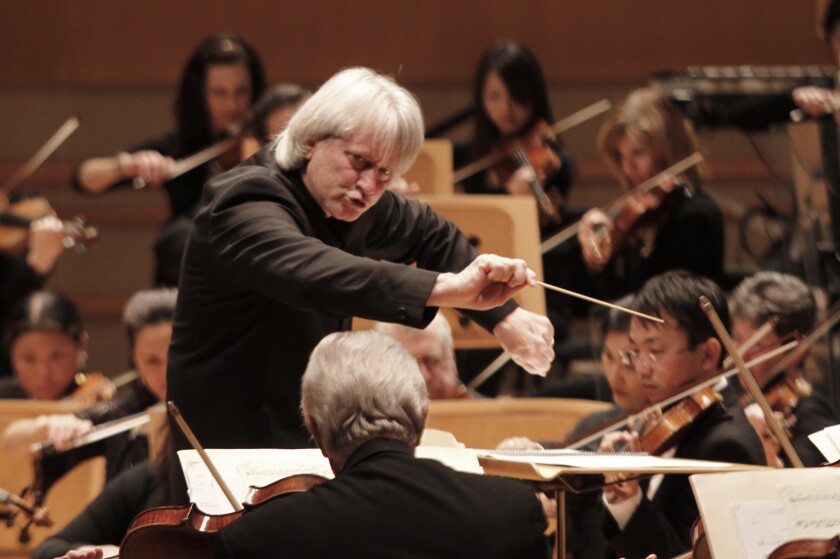 Carl St. Clair, coming up on 25 seasons as music director of the Pacific Symphony, is headed to Costa Rica -- again.
St. Clair is taking a one-year appointment as music director of the National Symphony Orchestra of Costa Rica starting in 2014. Over the last three years, he's guest-conducted the NSO three times. During his upcoming tenure there – which has him conducting six concerts as well as tours throughout the country -- he'll continue to man his post at the Pacific Symphony for the 2014-2015 season.
"I have enjoyed a growing relationship with the National Symphony. They are a wonderful orchestra, and I admire how passionately committed they are to their mission of engaging their nation in this great art form," St. Clair said in a statement. "Through my time with the organization, I hope to advance the development of young conductors through a new training program, guide and cultivate young or emerging Costa Rican composers and bring music to regions of the country that have not been exposed to orchestral music. In many ways, I feel that my experiences with Pacific Symphony mirror my aspirations for the National Symphony."
CHEAT SHEET: Fall arts preview
Many of those experiences are education-oriented. While at the Pacific Symphony, St. Clair started the Pacific Symphony Youth Ensembles, the OC Can You Play With Us, arts-X-press and Class Act.
He also has a robust international music career, having been general music director of the Komische Oper Berlin from 2008 to 2010 as well as appearing with several orchestras around the world.
"We have always been supportive of Carl's international career," said Michael Kerr, chairman of Pacific Symphony's board of directors. "It brings honor to Pacific Symphony and enriches Carl's artistic interests, which comes back to strengthen our organization."
ALSO:
Pacific Standard Time was an ambitious but flawed look at post-war Los Angeles
L.A. Phil's Gustavo Dudamel, Deborah Borda see compensation increase
Smithsonian to launch world's largest stamp gallery
---