When John Cassavetes staged 'Love Streams' in Los Angeles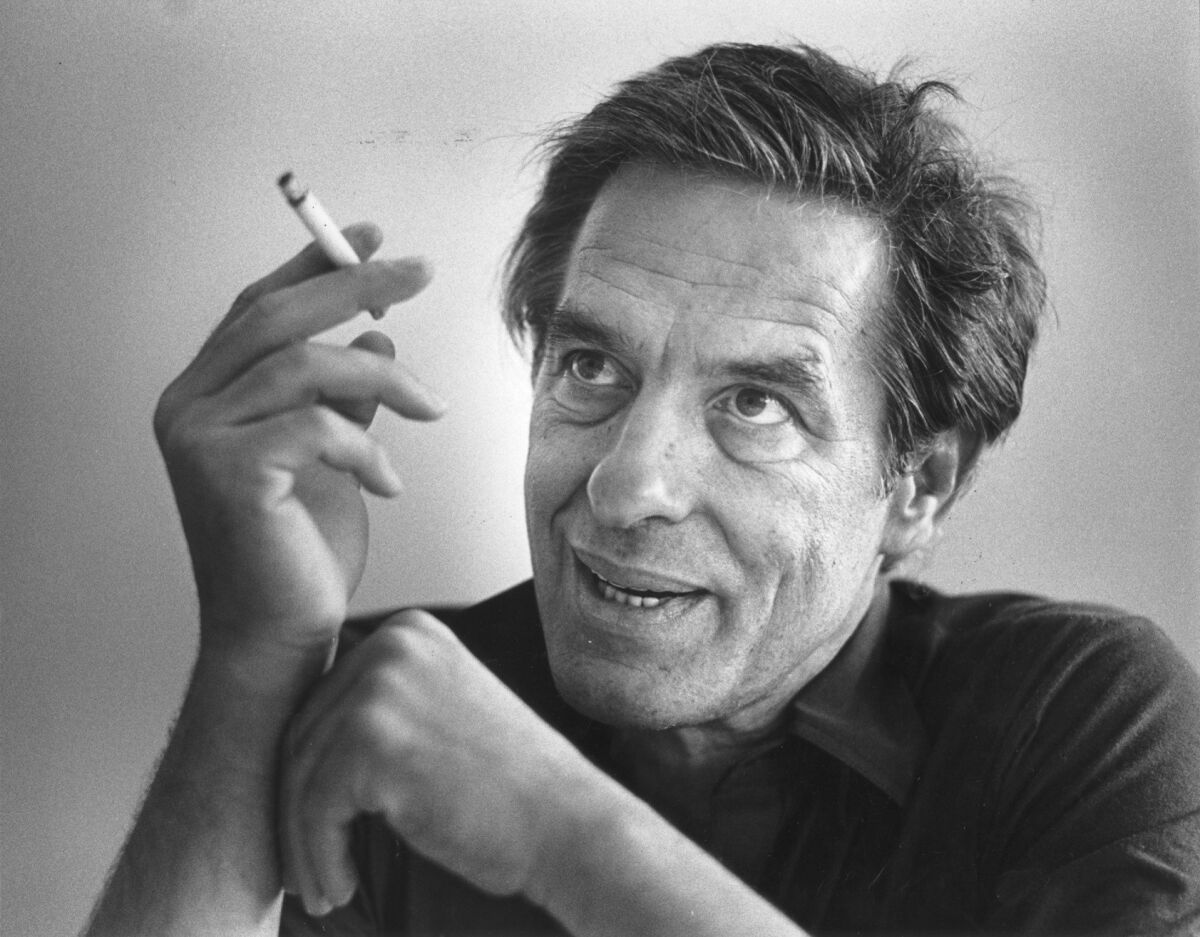 Before John Cassavetes shot his 1984 movie "Love Streams," he took the rather strange route of staging the original play on which the movie was based. The Los Angeles stage production, starring Jon Voight and Gena Rowlands, ran in repertory with two others Cassavetes-directed plays in 1981 at a small theater space on North Citrus Avenue.
"Love Streams," which the Criterion Collection released this month on DVD and Blu-ray, is widely regarded as Cassavetes' final "personal" film. The movie is adapted from Ted Allan's stage drama, which underwent a number of changes before reaching the big screen.
The story follows a middle-aged lothario's intense relationship with his sister, a divorcee with emotional problems. Voight played the role of the brother on stage, but Cassavetes played him in the movie.
A Times review of the stage production noted that the play was derived from a previous drama Allan had written called "I've Seen You Cut Lemons." That play was revised and expanded with the intention of turning it into a move. The play's program notes said: "'Love Streams' is the result of this process in play form."
Former Times theater critic Sylvie Drake wrote in her review of the stage version of "Love Streams" that once you get past the star performers, "it has no pulse, no dramatic body or heart. The random structure ... is meandering and diffuse."
The two other plays performed in repertory were Cassavetes' "Knife" and Allan's "The Third Day Comes." (Cassavetes titled the repertory productions "Three Plays About Love and Hate.")
"Love Streams" may have been Cassavetes' last personal film -- the filmmaker died in 1989 -- but it wasn't his last personal project. Often omitted in assessments of the director's career is another play that he wrote and staged titled "Woman of Mystery," which opened in 1987 at a theater on La Cienega Blvd. in L.A.
The play follows a woman (Rowlands, again) who at first appears as a bag lady but changes identities multiple times. Carol Kane played a woman who may or may not be her daughter.
Rumor had it that Cassavetes wanted to turn it into a movie. A review by former Times theater critic Dan Sullivan concluded that the play "may be a useful first-draft for a later project, but it's awfully soft on its own."
Twitter: @DavidNgLAT
Get our L.A. Goes Out newsletter, with the week's best events, to help you explore and experience our city.
You may occasionally receive promotional content from the Los Angeles Times.