Review: 'revolver' nails bull's-eye at Celebration Theatre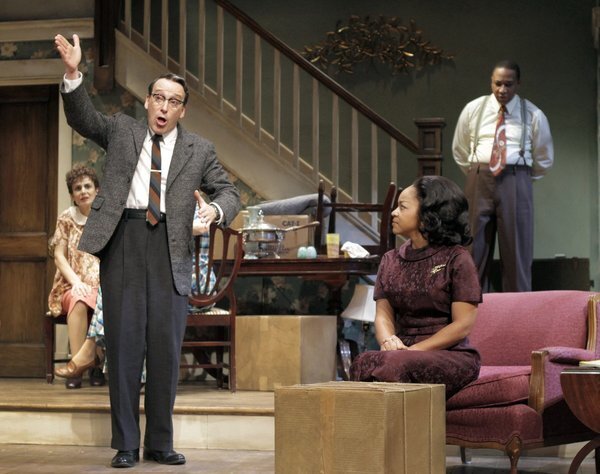 Bruce Norris constructed a provocative history of the house that the African American Younger family is heading to at the end of Lorraine Hansberry's "A Raisin in the Sun." An impeccable ensemble, under the direction of Pam MacKinnon, helped this Pulitzer Prize-winning drama capture the Tony Award for best play after the production went on to Broadway.
(Lawrence K. Ho / Los Angeles Times)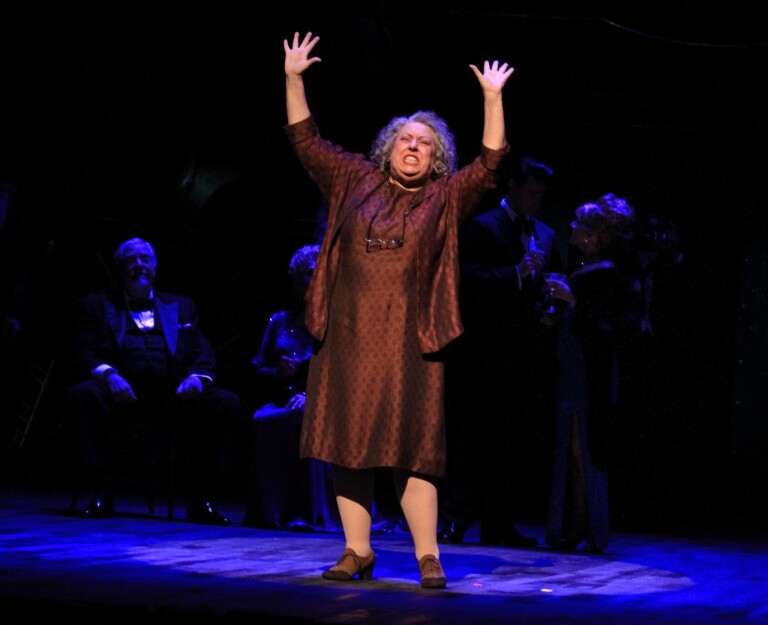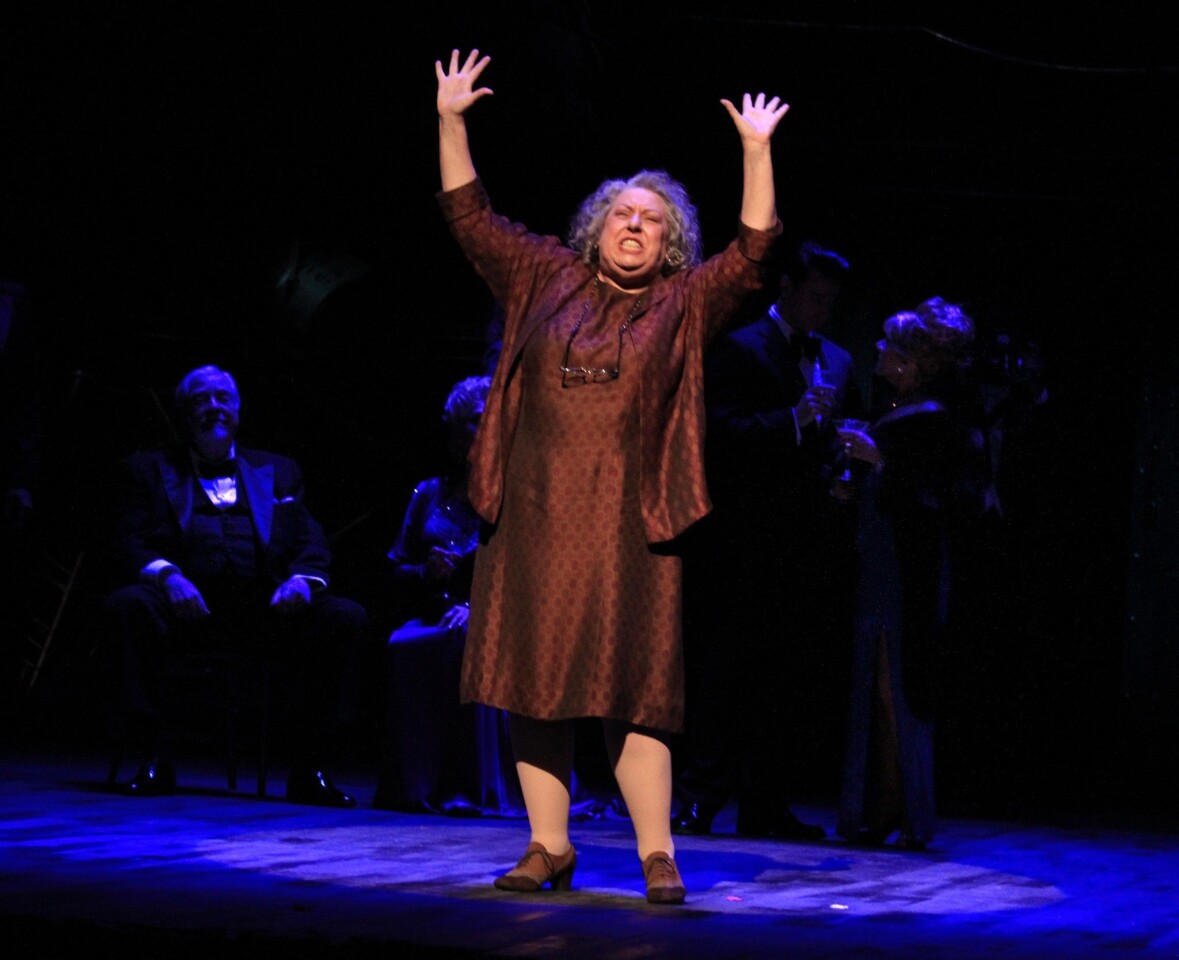 Sheer ecstasy for musical theater aficionados of a Sondheim bent. The side dishes alone (Elaine Paige singing "I'm Still Here," Jayne Houdyshell belting "Broadway Baby") are pièces de résistance by any showbiz standard.
(Glenn Koenig / Los Angeles Times)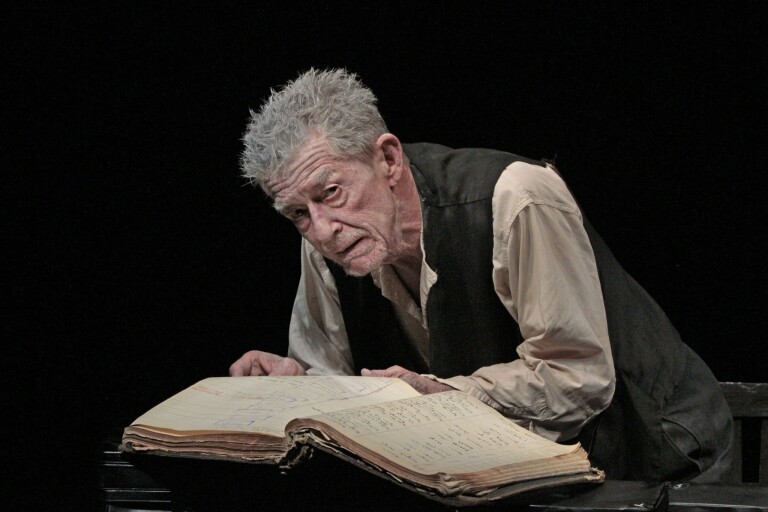 John Hurt's performance in this two-character piece (the aged Krapp and his recorded younger voice on tape) was a tour de force of Beckettian acting in which slapstick and poetry united to scale our common abyss.
(Anne Cusack / Los Angeles Times)
A potent charge of relevant provocation propels "revolver" at the Celebration Theatre. In the final production at its longtime venue, L.A.'s flagship gay theater scores a profoundly affecting bull's-eye with Chris Phillips' incisive study of violence and forgiveness, as expressed in societal, personal and even eternal terms.
Unfolding in seemingly random vignettes that echo the six chambers of the title firearm, "revolver" explores its thematic subtext via distinct issues, from homophobia to substance abuse to the afterlife, that impact on the gay community, but by no means exclusively.
Therefore, by keeping things specific, playwright Phillips raises the stakes for his characters and the audience. To give away how he achieves this, in a synoptic scenario that approaches Terrence McNally territory, would be criminal.
PHOTOS: Arts and culture in pictures by The Times
Safer to discuss the accomplished staging, fully representative of the Celebration ethos, directed by Ryan Bergmann with one eye firmly trained on the present day. The spare production makes seamless use of rolling doors, Rebecca Kessin's layered sound and Matthew Brian Denman's mordant lighting, and is graced by a sterling cast.
Terrance Spencer and Daniel Montgomery are as tickling as a tangoing Son of God and his betrayer as they are touching as, respectively, a dead addict's survivor and the real-life symbol of hate crimes. Robert Paterno makes his vengeful psychotic and recovering user seem like two different actors; AJ Jones finds divergent shades in his closeted A-lister and hate-crime perpetrator.
And in the climactic interview that brings Phillips' thesis to electrifying light, John Colella and Matthew Scott Montgomery are riveting and indelible.
So is "revolver," and this trenchant watershed may well reach far beyond its certain Purple Circuit demographic. It certainly deserves to.
ALSO:
Neil Patrick Harris returning to Broadway in 'Hedwig'
Ode to app: Beethoven's Ninth Symphony hits the iPad
'Vanya and Sonia,' 'Cinderella' see box-office bump after Tonys
"revolver," Celebration Theatre, 7051B Santa Monica Blvd., West Hollywood. 8 p.m. Thursdays through Saturdays, 2 p.m. Sundays. Dark July 4. Ends July 21. $30. (323) 957-1884 or www.celebrationtheatre.com. Running time: 1 hour, 35 minutes.
---
From the Oscars to the Emmys.
Get the Envelope newsletter for exclusive awards season coverage, behind-the-scenes stories from the Envelope podcast and columnist Glenn Whipp's must-read analysis.
You may occasionally receive promotional content from the Los Angeles Times.