Smithsonian not 'currently' interested in Trayvon Martin hoodie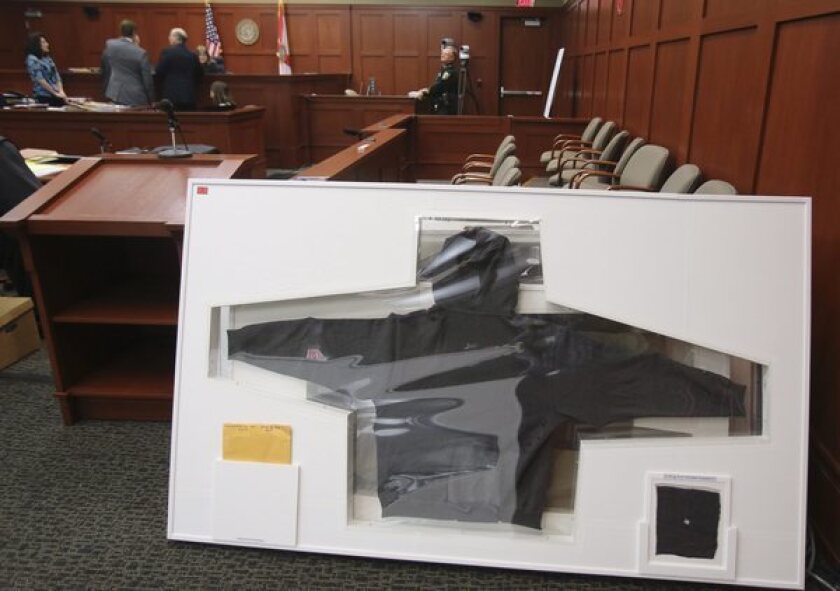 The Smithsonian on Friday dismissed reports that it aimed to acquire the hoodie that Trayvon Martin was wearing when he was shot and killed by George Zimmerman, who was acquitted last month.
Reports swirled this week after the director of the planned National Museum of African American History and Culture expressed interest in the hoodie, which has become a symbol for race relations in America.
"It became the symbolic way to talk about the Trayvon Martin case. It's rare that you get one artifact that really becomes the symbol," Lonnie Bunch told the Washington Post. "Because it's such a symbol, it would allow you to talk about race in the age of Obama."
PHOTOS: Arts and culture in pictures by The Times
After people responded via Twitter to the possible aquisition the African American History tweeted a blanket response, "Thank you for sharing your thoughts on this issue. We know there are many opinions and will take them into consideration."
The Smithsonian sent out two tweets and a Facebook post on Friday saying the institution is not "currently seeking" to add the shirt to its collection and while "items related to the Zimmerman trial may one day have historical value, acquiring any object involves a lengthy process" if they become available.
The sweatshirt will remain as evidence at the U.S. Department of Justice as civil suits against Zimmerman play out, ABC reports. Eventually it will be returned to Sanford, Fla., where Martin's family will have the chance to claim it.
Hoodies have become a symbol of solidarity with Martin, 17, and were worn at rallies, church services and by senators and celebrities.
The African American History museum will open in 2015 in Washington, D.C., with other items from court cases in its collection, including the handcuffs used to restrain Harvard professor Henry Louis Gates Jr.
ALSO:
A mobile app gives up-to-date info on L.A.'s far-flung art scene
Kiev museum director paints over mural she calls a 'provocation'
Institute of Contemporary Arts to launch Twitter-like site Art Rules
---
Get our daily Entertainment newsletter
Get the day's top stories on Hollywood, film, television, music, arts, culture and more.
You may occasionally receive promotional content from the Los Angeles Times.