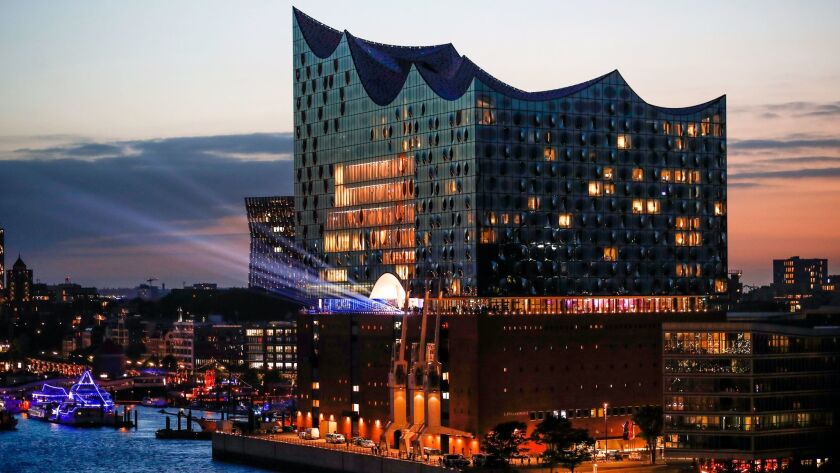 Architecture Critic
This was a year that saw building booms continue in several American cities, including Los Angeles and Seattle, along with backlashes against those booms from homeowner groups and others. It was marked by a return to basic, even stoic architecture after a couple decades of flamboyant form-making. It was a year — above all — in which crises like homelessness and climate change seemed to outpace any and all efforts to keep them in check or even, depressingly, to get a firm sense of their true scale. All the same there was no shortage of highlights. Despite the challenges and debacles of 2017 — and there were plenty — keeping this list to 10 seemed to me tougher than in years past.
FULL COVERAGE: Year-end entertainment 2018 »
"Columbus." Too slow, you say? Too subtle? Thin of plot? The feature-length debut from single-named director Kogonada, starring John Cho and Haley Lu Richardson and set in the modern-design mecca of Columbus, Ind., was all of those things. It was also sharper in framing architecture and its place in contemporary American life as any big-screen product in recent memory.
"Make New History": The second Chicago Architecture Biennial. Like "Columbus," the biennial (directed this time out by Los Angeles architects Sharon Johnston and Mark Lee) was a magnet for hot takes and general griping. I found it at times overly hermetic and self-referential but also smart, artfully paced and (most important of all) brave enough to have an unmistakable point of view.
Love for Houston, a city even more underrated than Los Angeles. Thanks to Hurricane Harvey, the second half of the year was a punishingly tough one for the fourth biggest city in the U.S.; the silver lining (on top of a title for the Astros) were repeated tributes to the city's dynamism, diversity and ability — one it shares with L.A. — to reinvent itself while wriggling free of attempts to trap it in cliche.
"City of Inmates: Conquest, Rebellion, and the Rise of Human Caging in Los Angeles, 1771-1965" (University of North Carolina Press). UCLA historian Kelly Lytle Hernandez painstakingly documents how Los Angeles became "the carceral capital of the United States," a city where prison architecture has long been a sickeningly busy field.
Elbphilharmonie by Herzog & de Meuron
In our rush to move on from the age of "starchitecture," we've overlooked the fact that one leading celebrity firm in particular continues to produce a steady supply of exceptional and inventive work, a list topped most recently by this hybrid concert hall and elevated public square in the German port city (and longtime classical-music hub) of Hamburg.
Measure S is sent packing
Rising rents and soaring homelessness are the problem. But as L.A. voters wisely realized in March — and by a giant margin — shutting down the production of new housing was exactly the wrong solution. Thankfully the "Make L.A. Great Again" rhetoric of the measure's supporters found little traction at the ballot box.
"The Color of Law: A Forgotten History of How Our Government Segregated America" (Liveright Publishing)
Richard Rothstein's book is a must-read for anyone interested in the fraught relationship between race and housing in American cities. He doesn't spare L.A.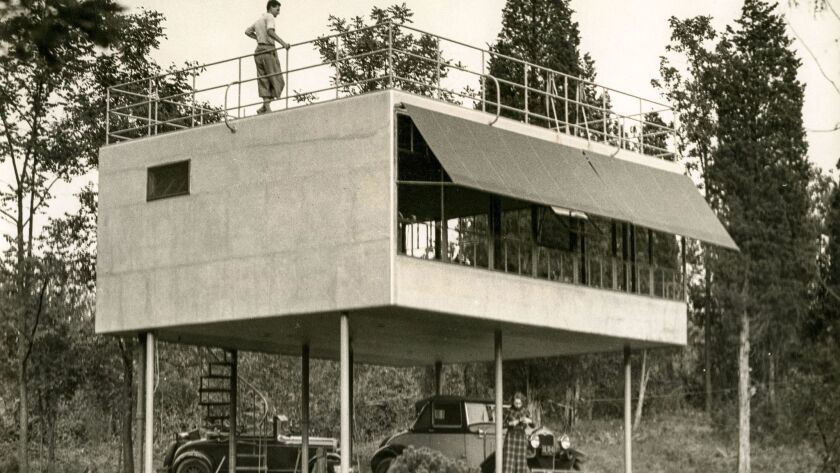 SIGN UP for the free Essential Arts & Culture newsletter »
The architecture of Pacific Standard Time: LA/LA
The criminally underrated Juan O'Gorman, Robert Stacy-Judd in Maya costume, Lina Bo Bardi popping up alongside Albert Frey in Palm Springs: Architects weren't front and center in the newest PST, but they were pretty easy to find once you started looking.
The legacies of Vincent Scully (RIP) and Gunnar Birkerts (RIP)
Don't worry, Dodger fans: The Scully who died this month was the Yale architectural historian, not the recently retired baseball announcer. But several generations of architects, academics and critics (including this one) are blue at the news; Scully didn't just launch more architecture careers than any other single teacher but cultivated a love of buildings and cities in thousands of students who went on to become bankers, judges and scientists who appreciated good design. Birkerts, a Late Modernist who produced monumental if also quixotic forms and died in August, is long overdue for his own monographic museum show. Rich contributions to architecture culture in both cases.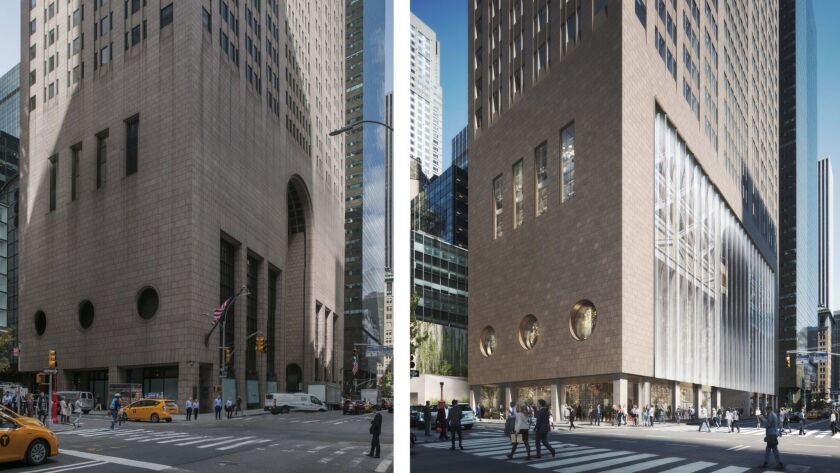 Difficult buildings of the 1970s and '80s saved or defended
Charles Moore's brilliantly overstuffed, borderline-Rococo L.A. condo (1975) has been beautifully restored, thanks to new owners James Trulove and Mallory Duncan (with credit also due to the stewardship of former owner Katharine Welsh, along with architects Moore Ruble Yudell and Richard Best, and Kevin Keim of the Charles Moore Foundation). Meanwhile threats to Philip Johnson's AT&T Building in New York (1984) and Helmut Jahn's Thompson Center in Chicago (1985) brought out aggressive campaigns to protect them.
Most discouraging
Continued praise in the tech press, most notably a Wired cover story by Steven Levy, for Apple's new Cupertino, Calif., headquarters, Apple Park — a circular building by Foster and Partners that the tech company continues to refuse to open to even a single architecture critic.
christopher.hawthorne@latimes.com
Twitter: @HawthorneLAT
---