Griffith Park Free Shakespeare Festival kicks off with 'Twelfth Night'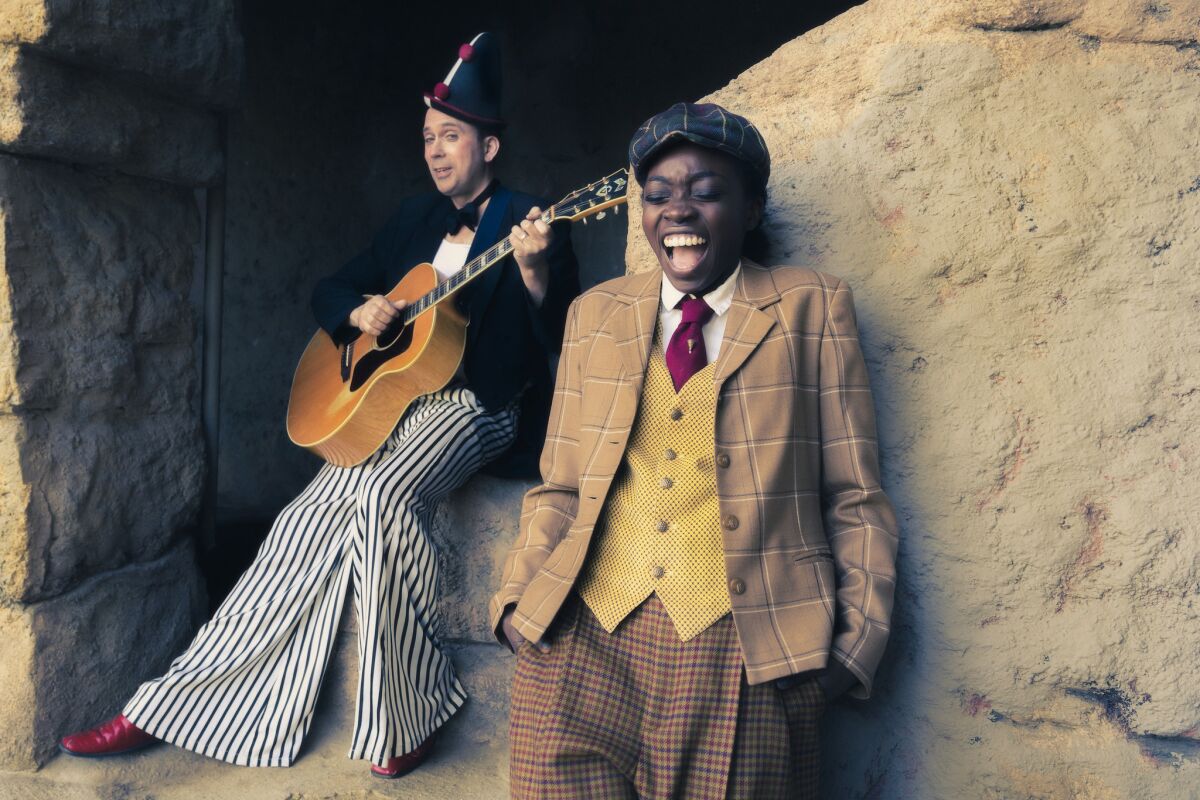 Maybe we've got weddings on our mind because it's June, but it almost feels as if L.A.'s theaters planned this week to offer us something old, something new, something borrowed and something blue. Shakespeare lovers can catch "Twelfth Night" in Griffith Park. Those interested in provocative new voices and uncomfortable truths might check out "Scraps" at the Matrix. Celebration has scaled down "The Producers" for its intimate house, and Loft Ensemble revives the perennial chill ride "Wait Until Dark." Here's more on our selections for the 99-Seat Beat, our weekly look at the Southern California theater scene.
'Twelfth Night' in Griffith Park
The essentials: If Shakespeare isn't being performed in a park, is it really summer? Angelenos don't have to wonder: Independent Shakespeare Co. kicks off its annual Griffith Park Free Shakespeare Festival this week with "Twelfth Night." ("Pericles" will join it in rotation starting at the end of July.)
Why this? Few pastimes are more summery than gathering on Griffith Park's Old Zoo grounds to picnic, loll on blankets and rediscover the magic of straight-up theater. Just a sunset, a stage, a really good story and a troupe of irresistibly unselfconscious extroverts to tell it. Best of all: It's free! ISC's artistic directors, David Melville and Melissa Chalsma, have added to "Twelfth Night" touches of 1930s Hollywood glamour — "like the Fred Astaire and Ginger Rogers films," Melville said. Because why not?
The details: Old Zoo at Griffith Park, 4730 Crystal Springs Drive, L.A. Previews begin June 29, opening night is July 6. Performances 7 p.m. Wednesdays-Sundays through Sept. 1 (see website for exceptions). Free. (818) 710-6306, iscla.org
'The Producers' at Celebration
The essentials: Big Broadway musicals belong in big Broadway-style theaters, and that's just the Great White Way. Except guess what: Last year, L.A.'s itsy-bitsy Celebration Theatre subverted all expectations with its sold-out revival of "Cabaret." Now it's cramming "The Producers" onto its tiny stage, and Mel Brooks himself would be smart to buy stock.
Why this? The stage adaptation by Brooks and Thomas Meehan of the former's 1967 movie stormed Broadway in 2001. "Sublimely ridiculous," raved Ben Brantley. Few would even think of staging something so ambitious in a 99-seat house, but this creative team — director Michael Matthews, choreographer Janet Roston and set designer Stephen Gifford among them — dominated the L.A. Drama Critics Circle Awards last spring with their "Cabaret." Get your tickets early!
The details: "The Producers," Celebration at the Lex, 6760 Lexington Ave., L.A. Opens Saturday. Performances 8 p.m. Fridays and Saturdays, 2 p.m. Sundays, through Aug. 12. $30-$50. (323) 957-1884, celebrationtheatre.com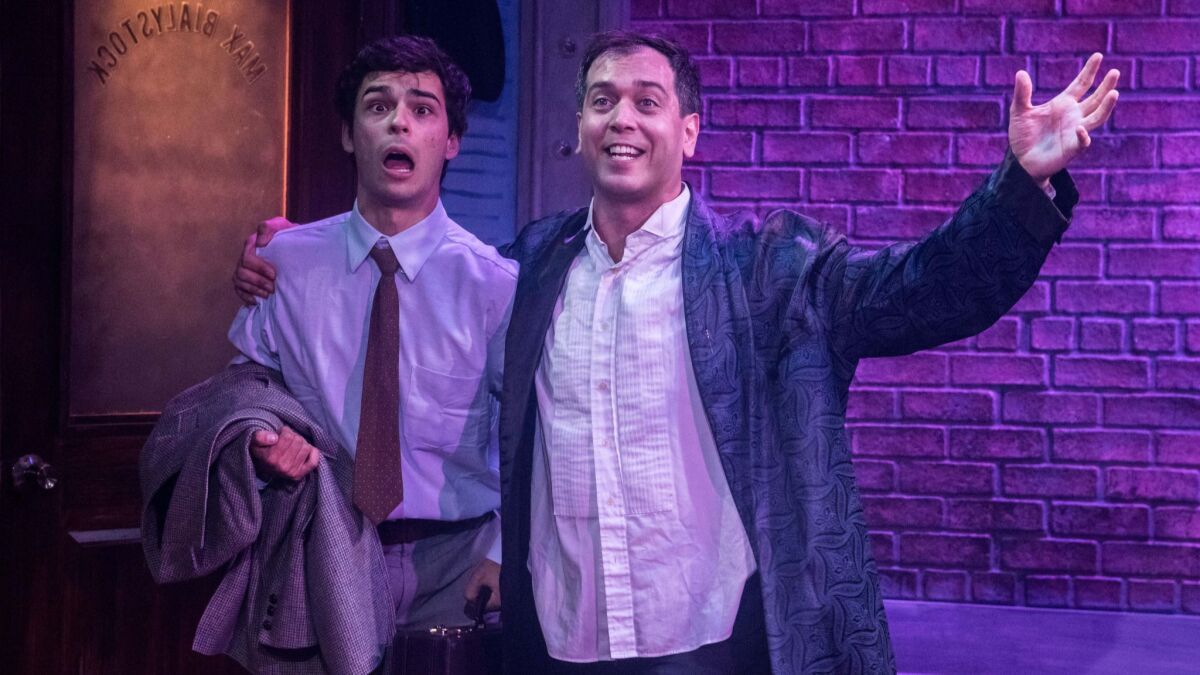 'Wait Until Dark' at Loft Ensemble
The essentials: Lee Remick originated the role of a blind woman menaced by thugs in Frederick Knott's frequently revived 1966 thriller.
Why this? Almost 50 years old, "Wait Until Dark" has surely lost its power to terrify. Steven King himself once described the 1967 film version with Audrey Hepburn as "the scariest movie of all time," but he's a notorious fraidy cat. Sophisticates such as you and I could eat a slow-burn suspense story of this vintage for breakfast. So there's no reason not to see this revival. Unless, of course, you're too scared?
The details: "Wait Until Dark," Loft Ensemble, 11031 Camarillo St., North Hollywood. 8 p.m. Saturdays, 7 p.m. Sundays, through July 28. $20. (818) 452-3153, loftensemble.org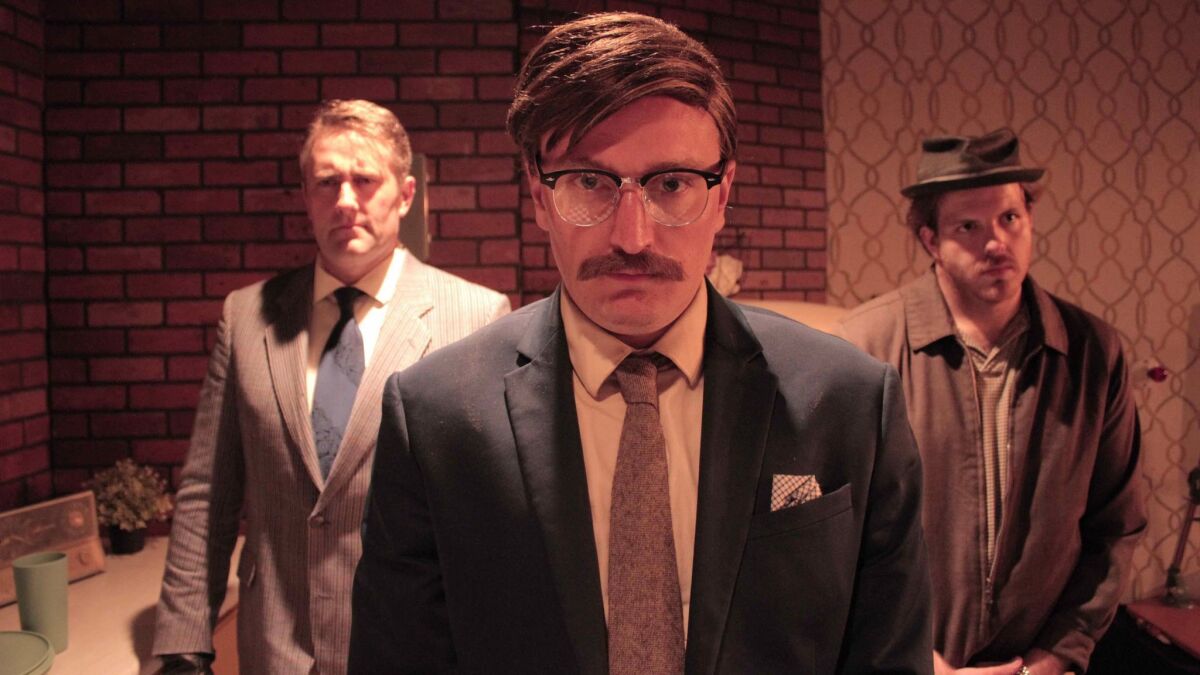 'Scraps' at Matrix Theatre
The essentials: In a review of "Scraps," the New York Times called Geraldine Inoa (also a writer for AMC's "The Walking Dead") a "playwright to watch." Set in Brooklyn after a young black man has been fatally shot by a white cop, "Scraps" explores the grief of his loved ones in a "provocative mashup of poetry, realism and expressionism."
Why this? "At first glance, the story sounds very familiar," says Matrix Theatre Company artistic director Joseph Stern, "but I've never seen anything like it."
MORE ONSTAGE: Last week on the 99-Seat Beat »
Openly addressing racism in our culture — the explicit focus of programming at the Matrix since 2009 — can make people uncomfortable, but as Inoa points out: "If we continue to only engage in surface-level conversations about race that prevent us from feeling uncomfortable, we are only asking for things to stay the same."
The details: Matrix Theatre, 7657 Melrose Ave., L.A. Opens July 6. Performances 8 p.m. Saturdays, 3 p.m. Sundays, 8 p.m. Mondays, through Sept. 15. $35; Mondays are pay what you want. (323) 960-or matrixtheatre.com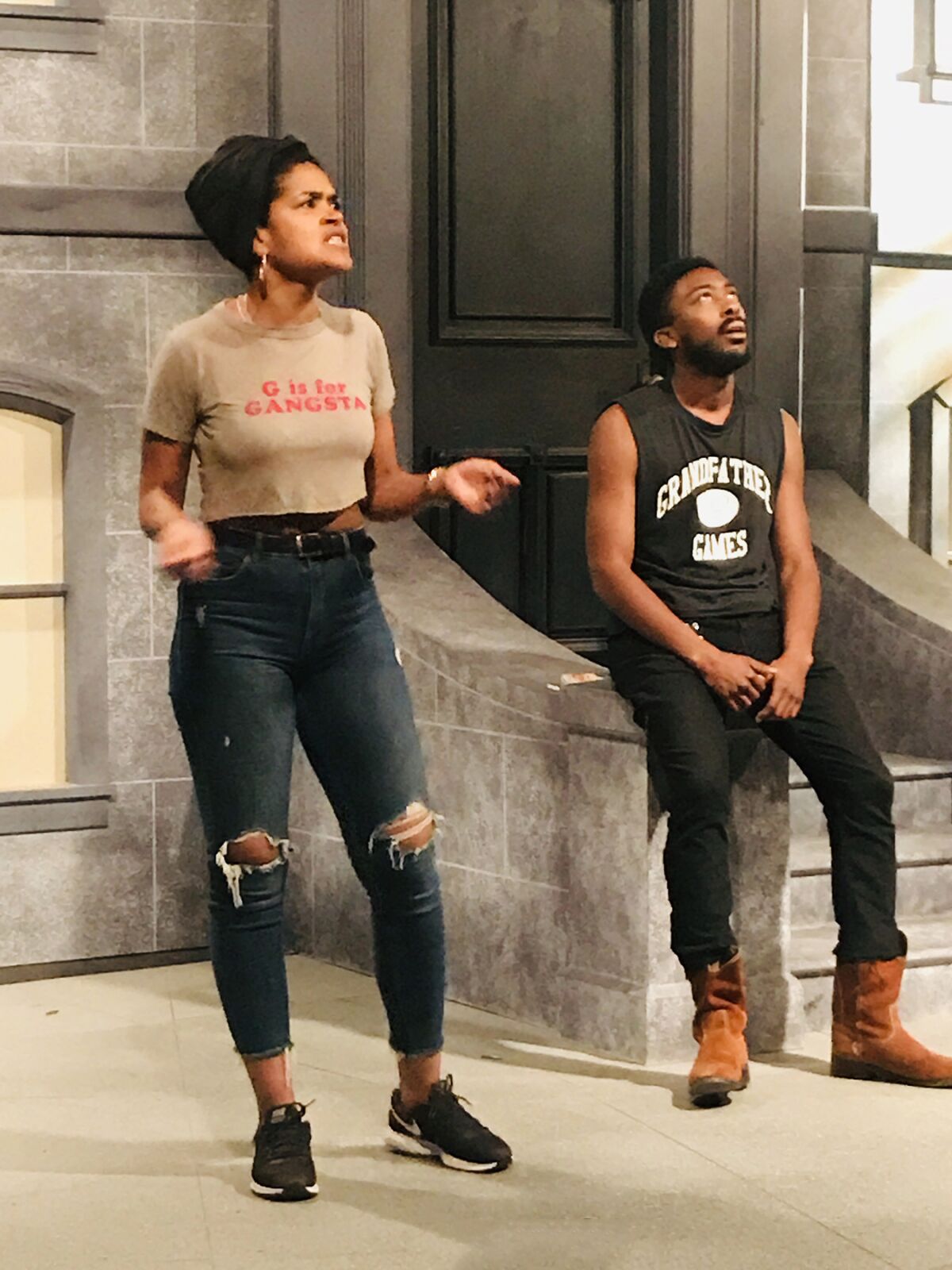 The 99-Seat Beat appears every Friday. Our writers shortlist offerings with an emphasis on smaller venues. Some recommendations are shows we've seen; others are based on the track record of the company, playwright, director or cast.
The best way to support our coverage of local theater is to become a digital subscriber and to read our latest news and reviews at latimes.com/arts.
---
Get our L.A. Goes Out newsletter, with the week's best events, to help you explore and experience our city.
You may occasionally receive promotional content from the Los Angeles Times.