Review: The delight of 'Birdy Croissant' and Anna Fasshauer's other magical, metal creations
Anna Fasshauer's delightful sculptures at Mier Gallery look like they were made by a giant playing with twist ties. The three floor sculptures and three smaller wall pieces are made from strips of aluminum that the German artist paints, bends and fastens by hand into whimsical, rumpled shapes. Despite the industrial nature of the materials, the works have an organic ease about them. They're like doodles in three dimensions.
"Birdy Croissant" is pretty much what it sounds like: an 8-foot-wide orange crescent whose upward pointing ends resemble the head and tail of a bird. The metal strips also evoke the banded, crinkly texture of a croissant. Although the creased and crumpled surface is reminiscent of John Chamberlain's cataclysmic forms, the work is more of a spiritual cousin to Claes Oldenburg's super-sized everyday objects, with their gentle sense of humor.
"Tall Tico" is more Seussian, a tilting red T emerging from a pale green orb. It was inspired by the sign for a Mexican restaurant, but it also looks like an eccentric cactus, or the key to a windup toy.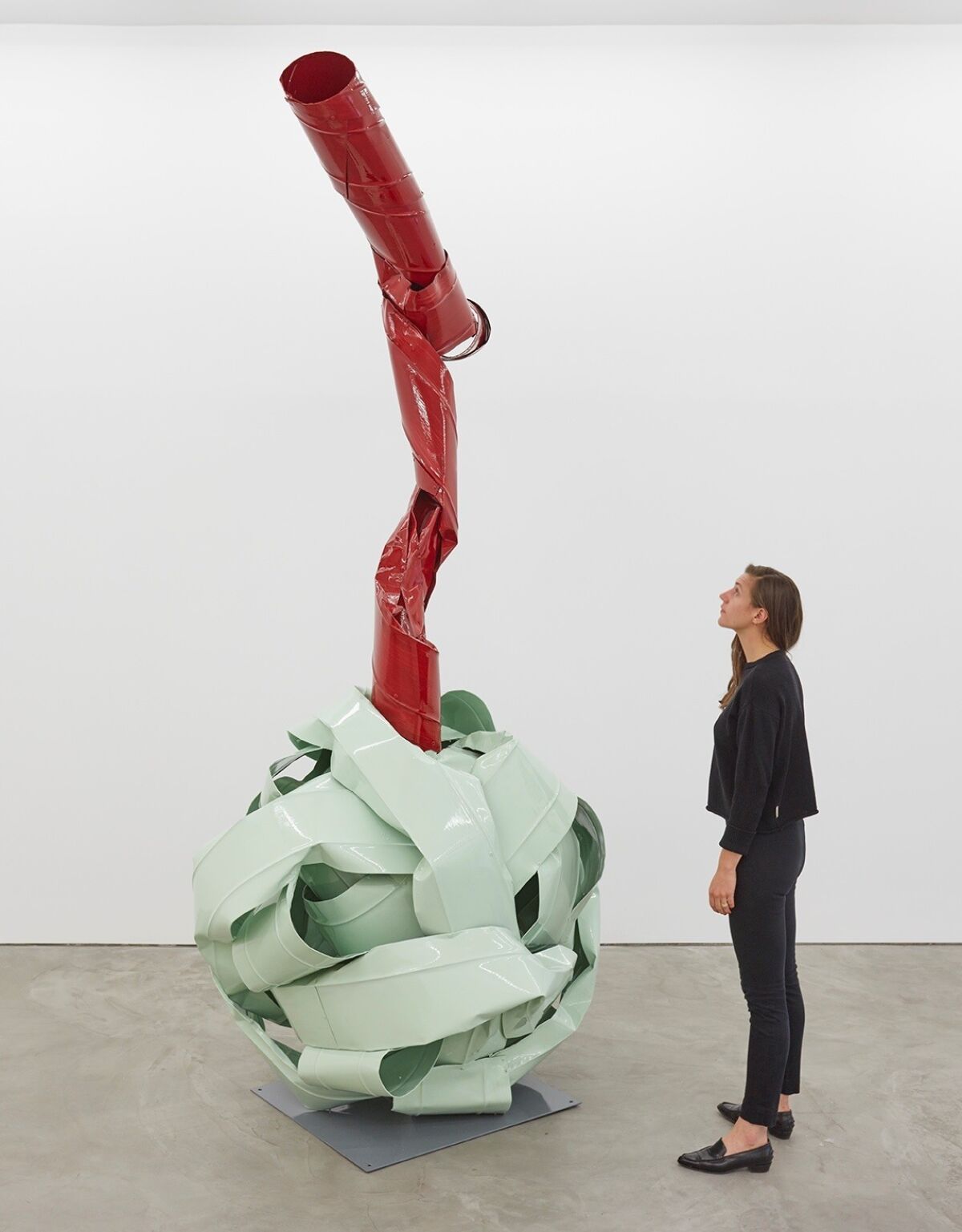 SIGN UP for the free Essential Arts & Culture newsletter »
"Billy the Grid" is more obviously a geometric painting extruded into 3-D. Its sagging and dented bars of yellow, blue and beige, punctuated with hints of red, form an imperfect grid, a kinder, gentler, more fallible take on hard-edge abstraction. (If you're wondering about the references to the American West, all the works in the show were created here in L.A.)
The smaller wall pieces on view consist of strips of metal wrapped into rectangular shapes. They reminded me of Japanese obi sashes, those sometimes ornately knotted strips of brocade. This reference to the body seems apt for Fasshauer, who takes a cold, stiff, industrial material and renders it fluid, easy and human. Walking around one of her sculptures is like being inside a drawing where every line has an inside and an outside, twisting and turning through space.
Mier Gallery, 1107 Greenacre Ave., L.A. Through July 1; closed Sundays and Mondays. (323) 498-5957, www.miergallery.com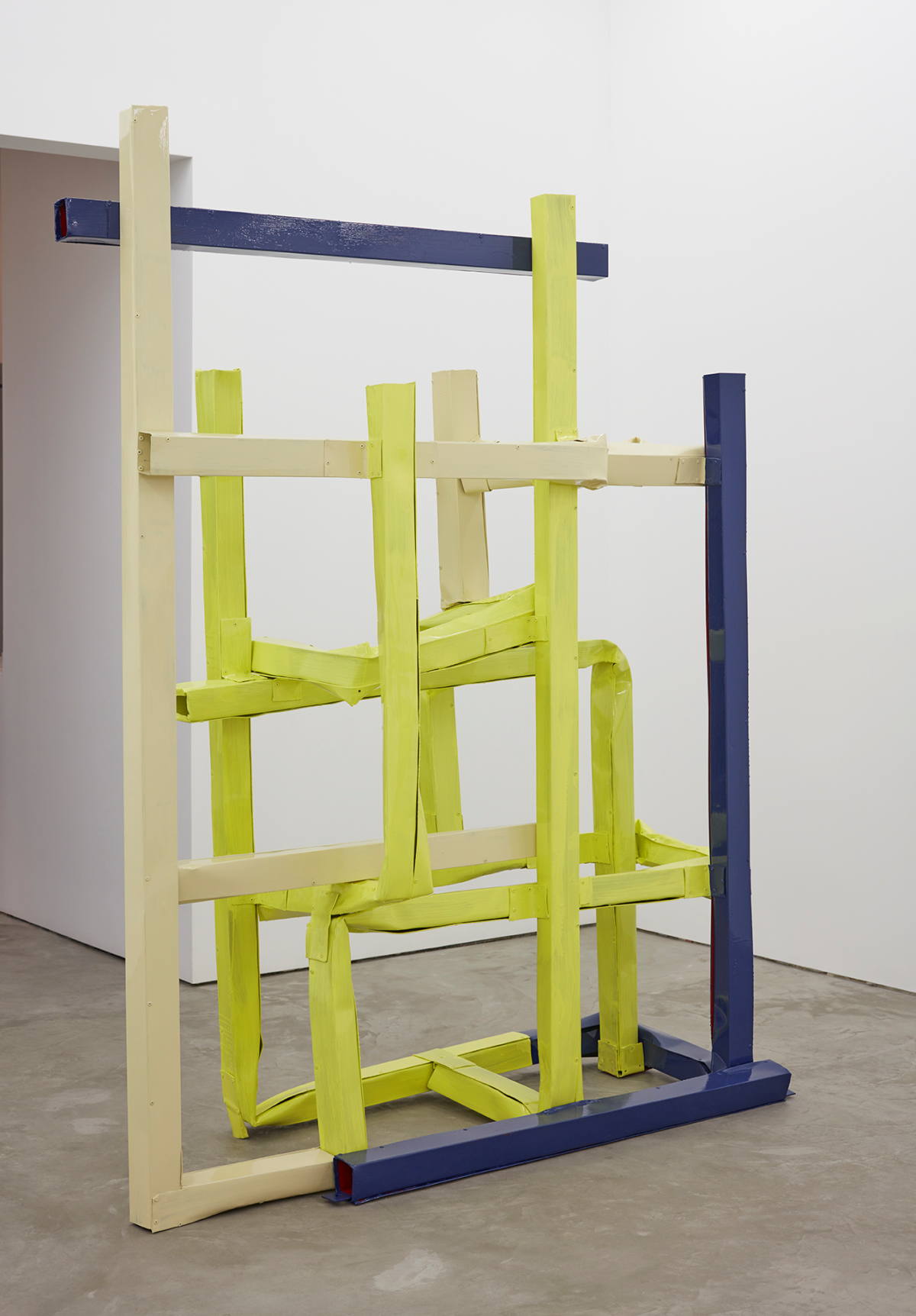 Support coverage of the arts. Share this article.
YOU MIGHT ALSO LIKE:
How 'Home' at LACMA rethinks ideas about Latin American art
From the 92nd floor of one of New York's new 'supertall' towers
The puppet orgy is back: A triumphant 'Young Caesar' at Disney Hall
Get our L.A. Goes Out newsletter, with the week's best events, to help you explore and experience our city.
You may occasionally receive promotional content from the Los Angeles Times.