Get your Bauhaus on with interactive art in the Getty's new online exhibition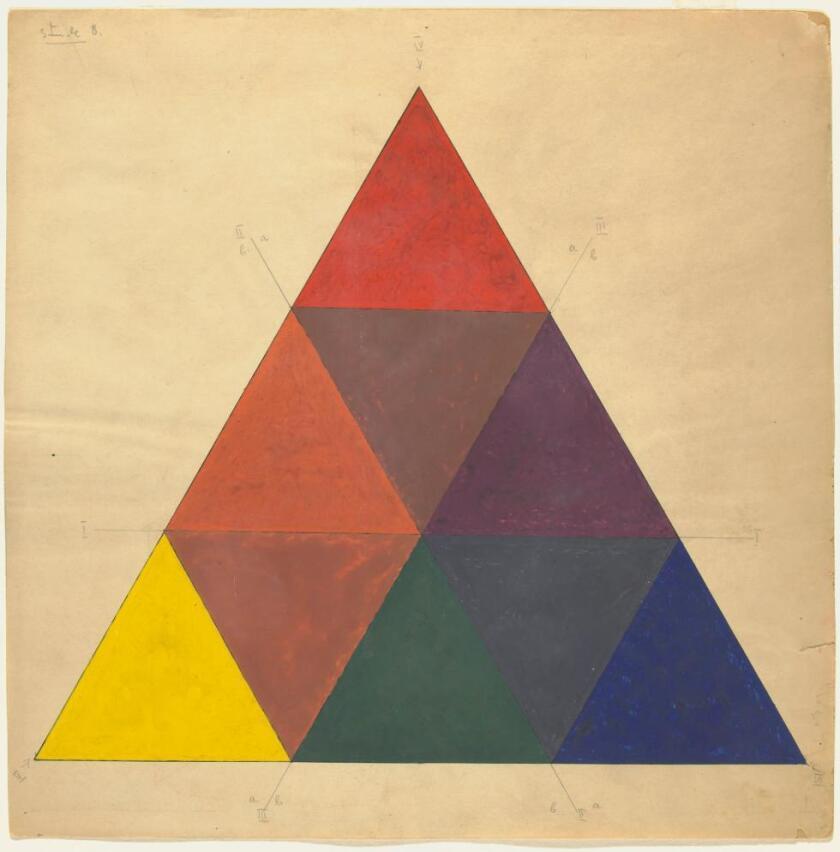 This year marks the 100th anniversary of the radical German art school known as the Bauhaus, and the Getty Research Institute is commemorating that with two simultaneous shows, one of them an online exhibition titled "Bauhaus: Building the New Artist."
"Building the New Artist" contains dozens of documents and images not on display at the Getty Center, said Maristella Casciato, senior curator of architecture at the Getty Research Institute, which is based at the center. Three interactive exercises help users soak up the teaching philosophy of the Bauhaus masters.
"I think it's important for users of the online exhibition to understand how the interaction between those who teach and those who learn is still a valuable experience in our society," Casciato said. "I want to show that it was playful and joyful, but the teaching was demanding for both the students and the masters."
The Bauhaus School was founded in Weimar in 1919 by architect Walter Gropius. It became famous for blending theory and practice with the goal of removing the divisions between the fine and applied arts, and the Bauhaus movement's impact endures in art, architecture, interior design, graphic design and typography.
Gesamtkunstwerk, a total work of art, was the philosophy of the movement, which sought to combine all the arts in pursuit of a fully realized creation. The online exhibition complements the GRI show at the Getty Center titled "Bauhaus Beginnings."
Without traveling to the Brentwood campus, visitors to the online exhibition can see three sections illuminating Bauhaus curriculum: "Form and Color," "Matters and Materials" and "Body and Spirit." Each section has its own interactive experience.
In "Form and Color," you're are invited to take Vassily Kandinsky's form and color survey, which he created to test his theory that certain primary shapes and colors correspond with one another.
"Matters and Materials" allows you to download Josef Albers' cutting exercise, in which Albers used a single sheet of paper to create a 3-D design. The goal: help students think about construction in new ways.
Finally, in "Body and Spirit," you are encouraged to animate a total work of art. This section is inspired by the Bauhaus conviction that artistic practice must be both physical, spiritual and mental.
A film clip of a performance of Oskar Schlemmer's "The Triadic Ballet" at the Bauhaus Dessau in 1926 is included with this exercise. You can create your own version of a dance performance by selecting costumes, set design and choreography.
Casciato hopes visitors will soak up something more than theory and will feel a bit of the Bauhaus in their bones.
She called "Building the New Artist" an engine for the thoughts and practices of the Bauhaus school and said the exhibit answered the ultimate question: "How do I make this a platform that can generate interest far beyond L.A. and the gallery?"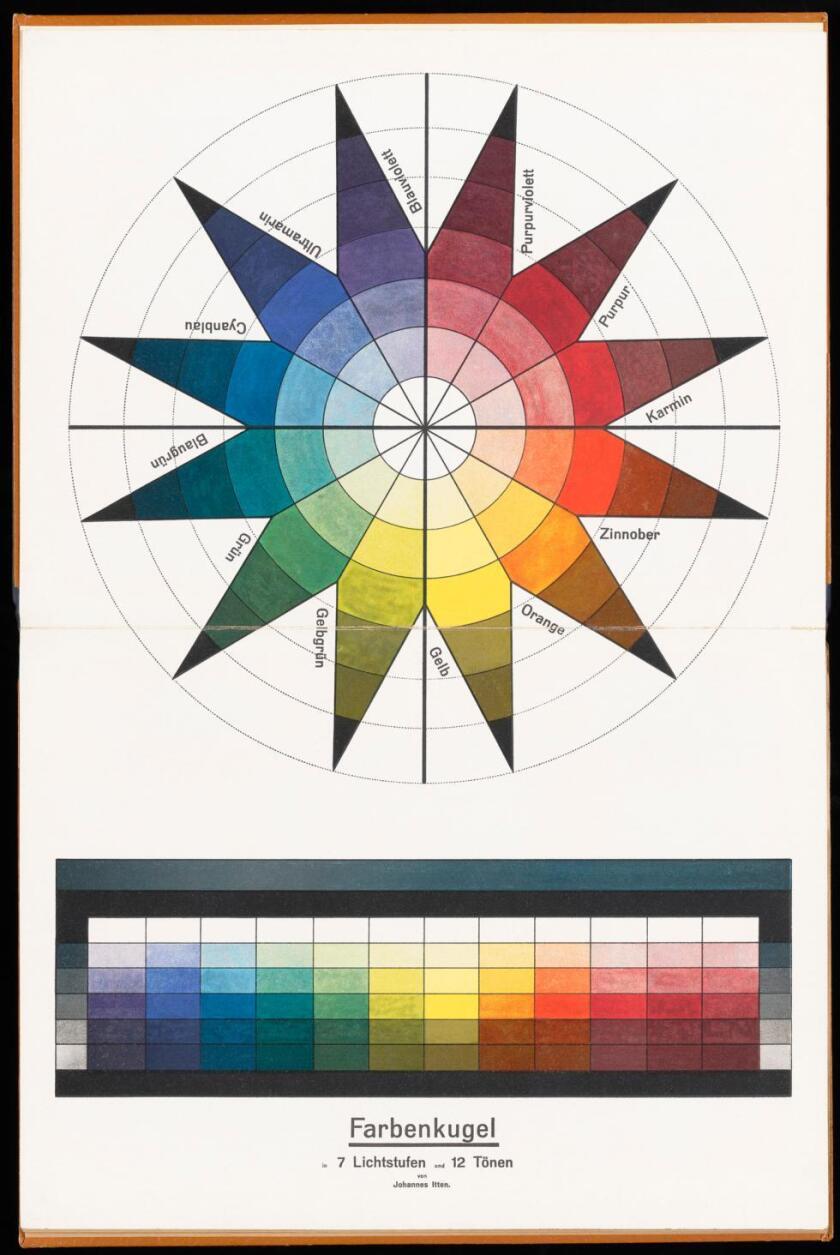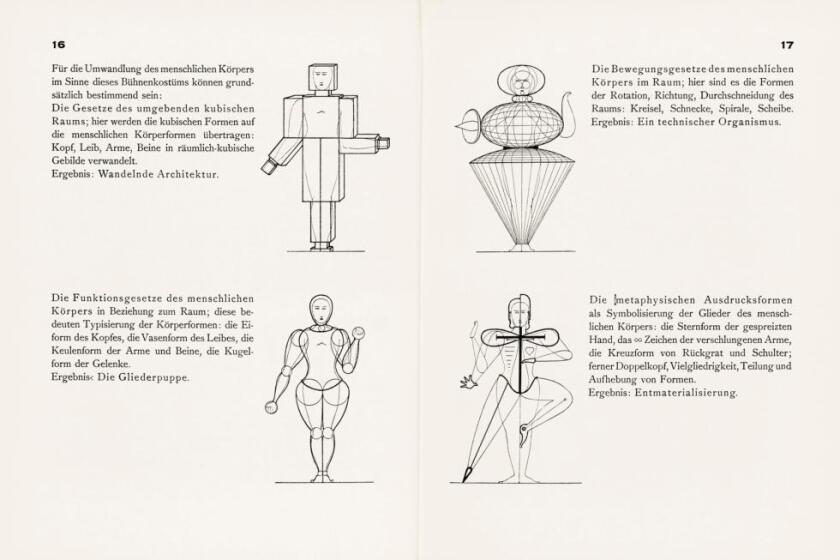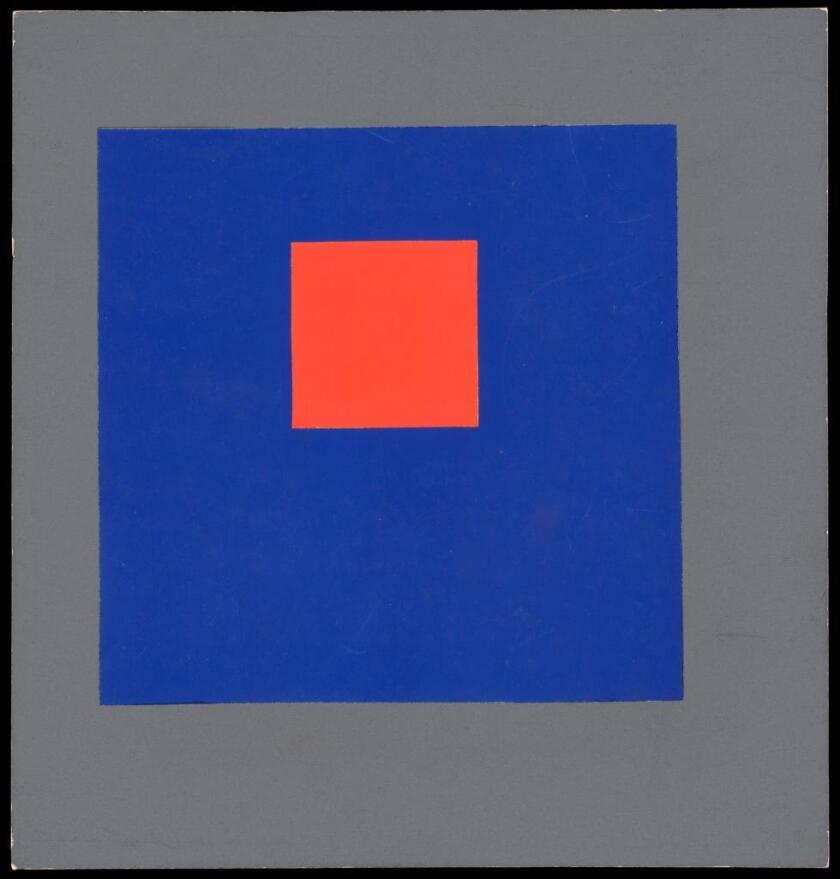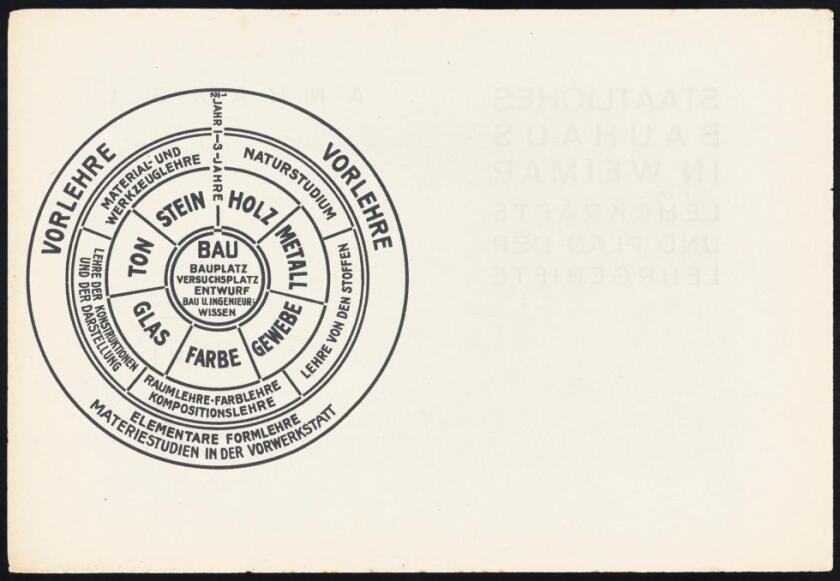 ---
Get our daily Entertainment newsletter
Get the day's top stories on Hollywood, film, television, music, arts, culture and more.
You may occasionally receive promotional content from the Los Angeles Times.