LACMA's campus has been a work in progress since its 1965 opening
If the Los Angeles County Museum of Art raises the money it needs to build a new, Peter Zumthor-designed building — a $650-million campaign — then it will break ground by late 2019. The project has been more than five years in the making, but LACMA's campus has been evolving, bit by bit, for decades. Here's a look at how it's physically changed over time.
MARCH 31, 1965 | LACMA opens on Wilshire
LACMA opens to the public on Wilshire Boulevard, independent from the Natural History Museum in Exposition Park. L.A. modernist William Pereira designed the three buildings on its campus, pictured above, the Ahmanson Building, the Bing Center and the Lytton Gallery (renamed the Frances and Armand Hammer Building in 1968).
MORE: A new urgency to raise $650 million for new LACMA building »
DEC. 13, 1986 | Robert O. Anderson building unveiled
LACMA debuts a fourth structure, the Robert O. Anderson building (now the Art of the Americas building). The $35.3-million home for modern and contemporary art, which walls off the museum campus from public view on Wilshire Boulevard, was designed by the Hardy Holzman Pfeiffer architectural firm.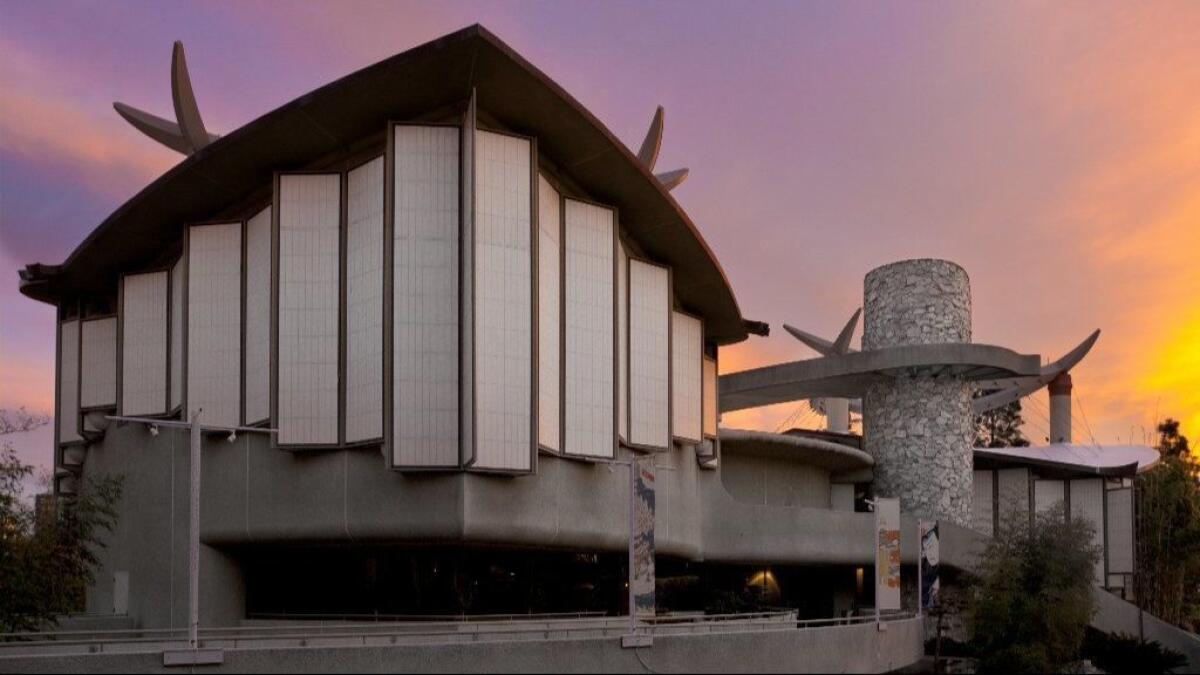 SEPT. 25, 1988 | The Pavilion
The Pavilion for Japanese Art, designed by Bruce Goff, opens to the public. The Pavilion would be Goff's last project and is erected after his death in 1982. Los Angeles Times' art critic William Wilson calls it "a work of the highest order of imaginative independence, utterly practical in the realization of its aims, unfettered in inventive impulse."
APRIL 2001 | Rem Koolhaas renovation
LACMA trustees hold a design competition for a museum renovation. Pritzker Prize-winning architect Rem Koolhaas, of Rotterdam, the Netherlands, is announced as the winner in December 2001 for his proposal to level LACMA's four central courtyard buildings and replace them with one big building under a tent-like roof.
DEC. 5, 2001 | Koolhaas funding fails
LACMA's board officially approves the Rem Koolhaas plan. The project calls for a $350- to $400-million capital campaign in all, which includes $100 million toward LACMA's endowment (then at $77 million). But, as of a year later in December 2002, LACMA is ultimately unable to secure funding.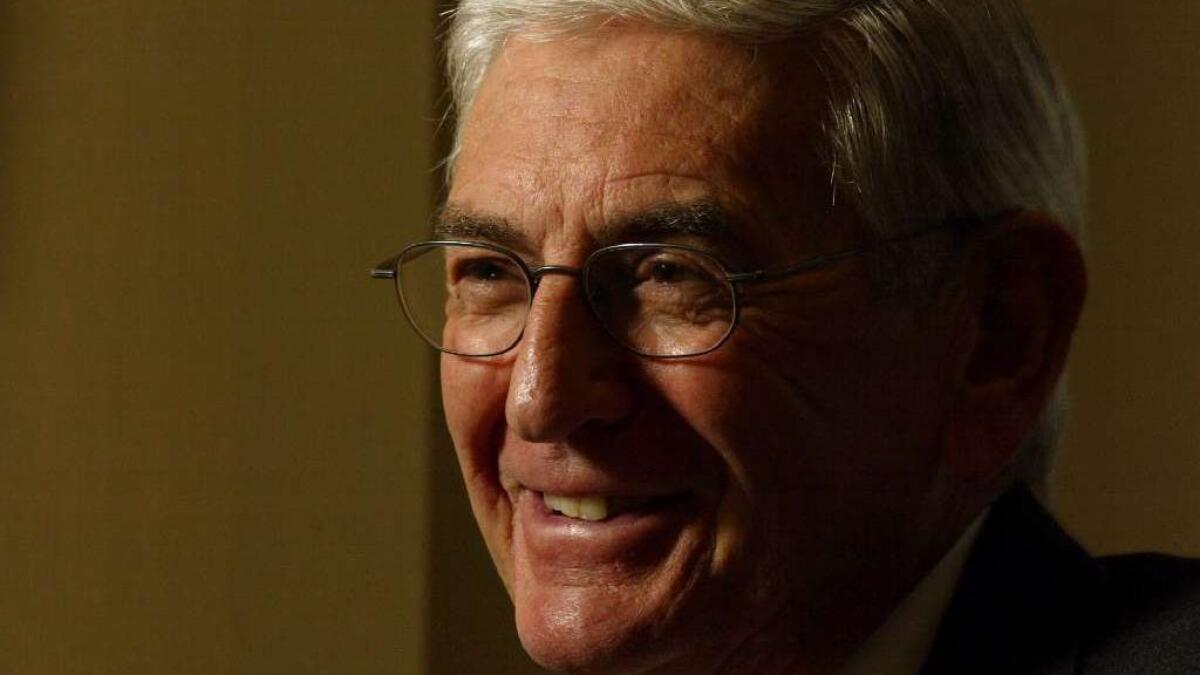 JUNE 11, 2003 | Eli Broad infusion
LACMA announces that Philanthropist Eli Broad, a museum trustee, has pledged to pay for a new, $50-million building to house contemporary art along with $10 million to acquire new art.
OCTOBER 2003 | Renzo Piano's plan
LACMA invites Pritzker Prize–winning Italian architect Renzo Piano to create a master plan for remaking the western side of LACMA's campus. In April 2004, the LACMA board approves the plan.
MAY 2004 | BCAM and Resnick Pavilion
Renzo Piano's master plan to remake the western side of LACMA's campus is unveiled. It includes a new entry pavilion and covered pedestrian walkway, a reconfiguration of the ground floor of the 1965 Ahmanson Building, and the new BCAM and Resnick Pavilion buildings. Construction begins on BCAM in December, 2005.
FEB. 2, 2006 | Michael Govan succeeds Andrea L. Rich
LACMA appoints Michael Govan director and chief executive officer of the museum, succeeding Andrea L. Rich, who retired in November the year before. Govan comes to L.A. from the Dia Art Foundation in New York.
APRIL 1, 2006 | Michael Govan regime begins
Michael Govan arrives at LACMA as director.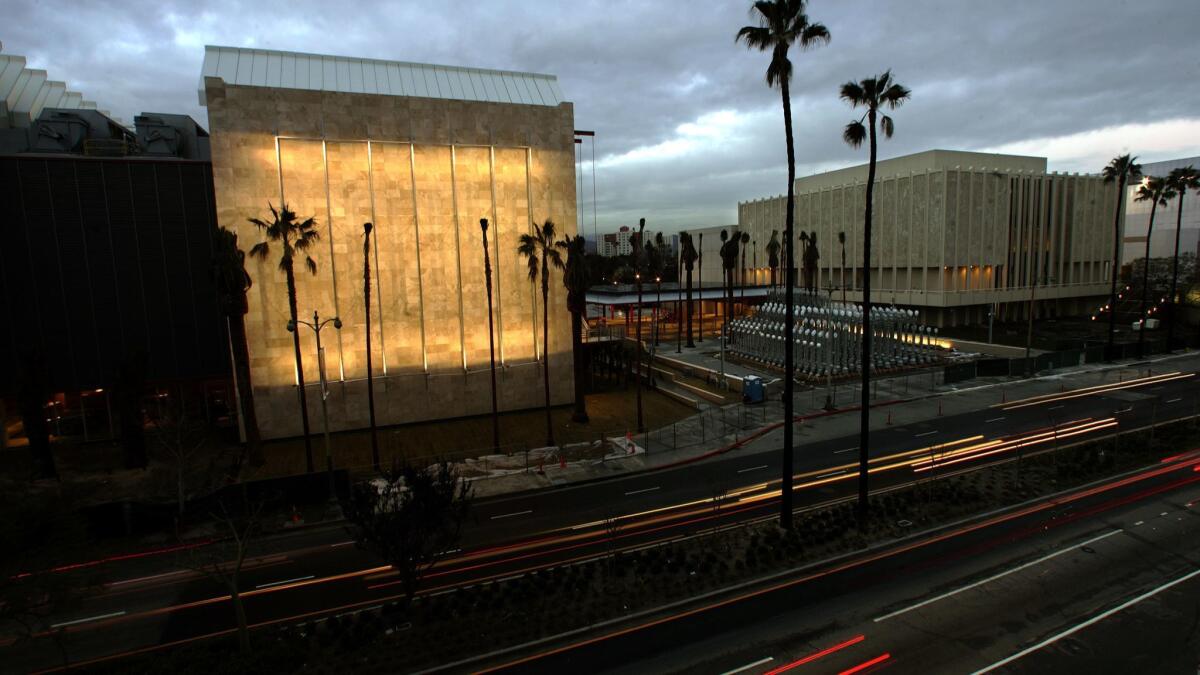 FEB. 16, 2008 | BCAM opens
The 60,000-square-foot, $50-million Broad Contemporary Art Museum opens to the public along with other phase 1 features of Renzo Piano's expansion.
MARCH 2008 | LACMA land grab
LACMA buys a parcel of land, a near $12-million purchase, across the street from the Broad Contemporary Art Museum.
MAY 2010 | Lynda and Stewart Resnick Exhibition Pavilion done
Renzo Piano's 45,000-square-foot, $54-million Lynda and Stewart Resnick Exhibition Pavilion is completed.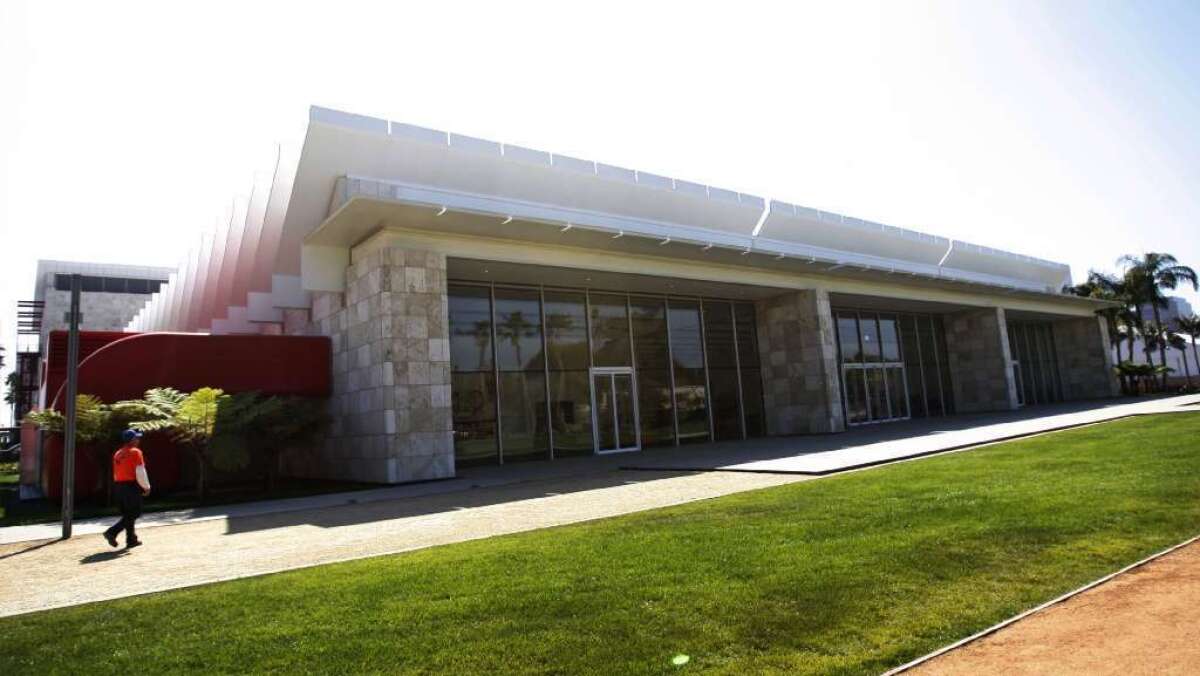 Oct. 2, 2010 | Lynda and Stewart Resnick Exhibition Pavilion opens
The Lynda and Stewart Resnick Exhibition Pavilion opens to the public.
JUNE 9, 2013 | Peter Zumthor-designed plans
LACMA announces its new, Peter Zumthor-designed plans for a reimagined museum. The museum debuts the exhibition "The Presence of the Past: Peter Zumthor Reconsiders LACMA," which includes models and drawings giving the public their first glimpse of Zumthor's modernist proposal.
OCTOBER 2014 | Zumthor campaign approved
LACMA's board approves the Zumthor building's $600-million campaign. It will later be increased to a $650-million campaign to account for contingency costs.
JUNE 2014 | Design tweaks and tar pits
LACMA reveals a new, tweaked building design that bridges Wilshire Boulevard. The change is made in response to criticisms that the new building would have encroached too closely on the Page Museum's La Brea Tar Pits directly next door, putting the paleontological research site and highly trafficked tourist destination at risk.
NOV. 5, 2014 | Zumthor design approved by city board
The Los Angeles County Board of Supervisors approves Zumthor's design and the museum's finance plan, pledging $125 million in funding toward the project.
NOV. 6, 2014 | Perenchio pledge
Former Univision chairman A. Jerrold Perenchio pledges 47 of his paintings — a collection worth an estimated $500 million — to LACMA upon his death. It includes Claude Monet's "Le Jardin de l'Artiste à Vétheuil" and other important French Impressionist works. The gift is contingent on the museum's ability to successfully erect the Zumthor building.
MARCH 2015 | Tweaked Zumthor plans
LACMA reveals new, tweaked Peter Zumthor designs to the museum's building, which at this point is planned to break ground in 2018 and be completed in 2023.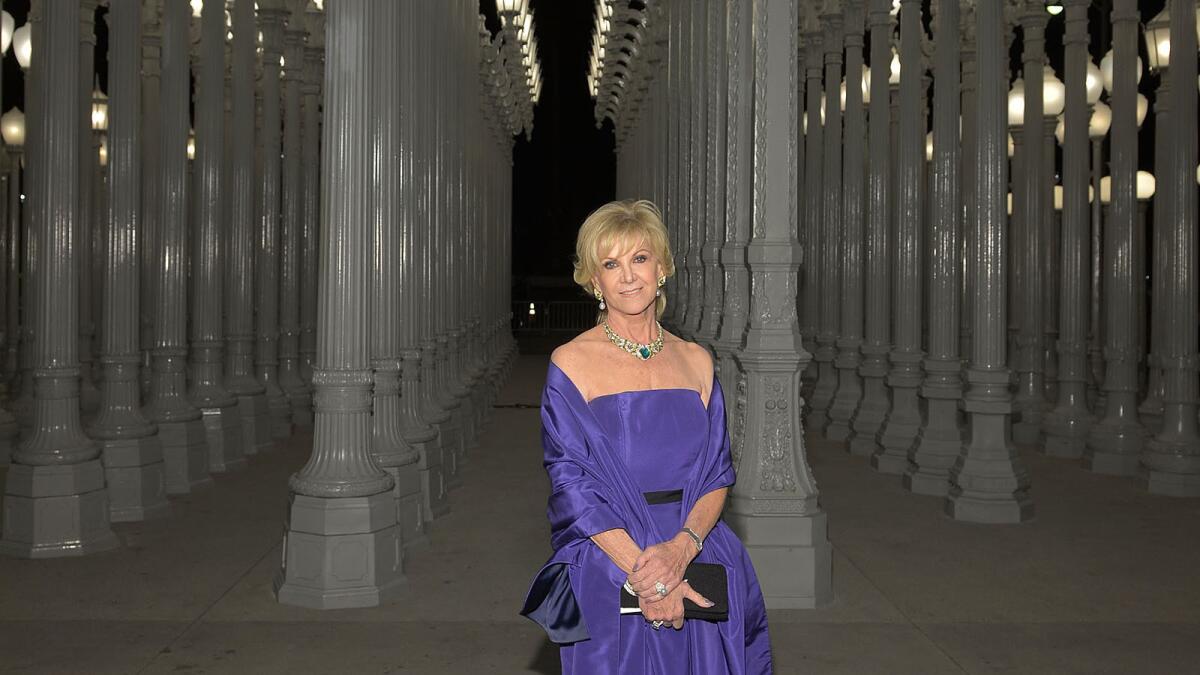 APRIL 28, 2016 | Perenchio and Wynn philanthropy
LACMA announces two major donations: a pledge of $50 million from art collector and museum co-chair Elaine Wynn and $25 million from former Univision Chairman A. Jerrold Perenchio. Together, the funds represent the largest monetary donation in LACMA's history and inches the fundraising campaign near its halfway point. Wynn and Perenchio's pledges, together with the promised county money, bring the total fundraising goal for the project to $275 million. Construction at that point is scheduled to begin in late 2018 and to be completed in 2023.
OCT. 29, 2016 | Smidt pledge
LACMA trustee Eric Smidt, of Harbor Freight Tools, and his wife, Susan, pledge $25 million to the Zumthor campaign.
APRIL 5, 2017 | Zumthor design shifts direction
In a presentation at the museum, LACMA reveals its latest designs for the Zumthor building. As Los Angeles Times architecture critic Christopher Hawthorne puts it in his review the next day: "Goodbye, black flower. Hello, Inca temple." The new design is no longer an organic black form paying homage to the adjacent La Brea Tar Pits and instead is harder-edged and more muscular, rendered in sand-colored concrete.
OCT. 4, 2017 | Geffen's record-breaking gift
LACMA announces that David Geffen has pledged $150 million toward the Peter Zumthor-designed modernist building. It's not only the largest single cash gift from an individual in LACMA's history, but also the largest gift on record for the construction of a U.S. museum. The Geffen gift brings LACMA's fundraising total to $450 million out of the $650 million needed to break ground on the new building, which will be named the David Geffen Galleries.
JULY 2018 | Funding goal in reach
The Times reports that LACMA has so far raised $550 million towards its $650-million campaign for the Peter Zumthor project.
LATE 2019 | Zumthor construction
LACMA aims to start construction on its new, Peter Zumthor-designed museum building, planned to open in 2023.
Get our L.A. Goes Out newsletter, with the week's best events, to help you explore and experience our city.
You may occasionally receive promotional content from the Los Angeles Times.