Lost in the Woolsey fire: A location scout's photo archive of vintage New York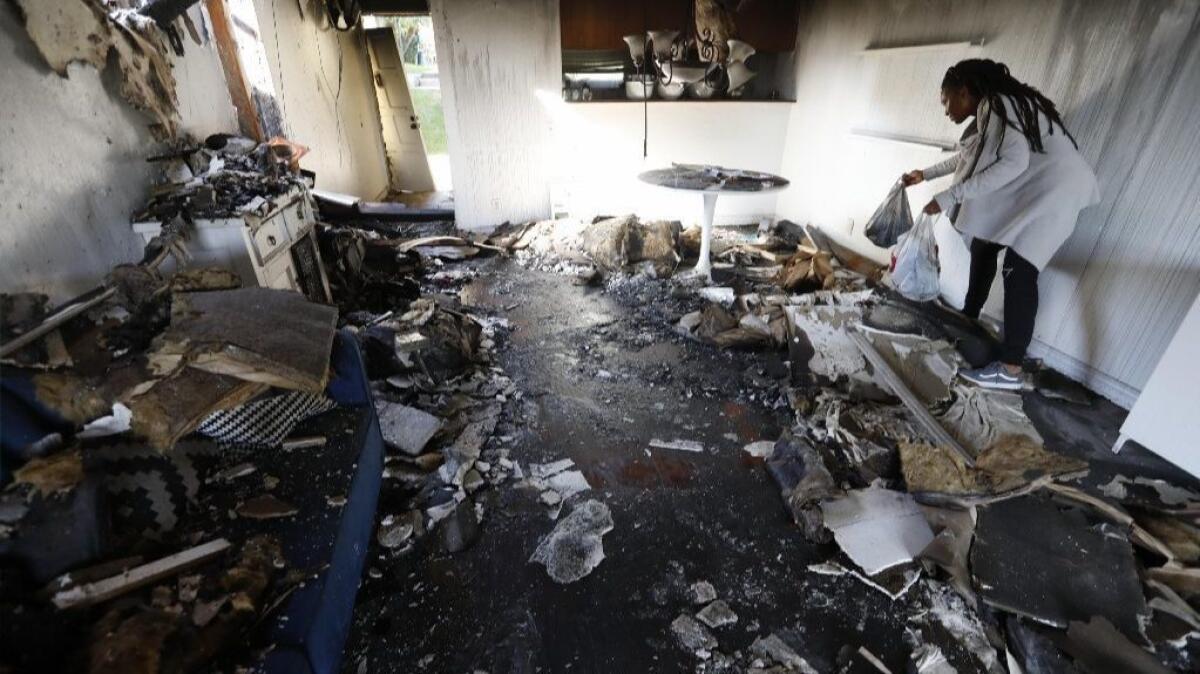 Eryka Seimona Casper is a location scout, coordinator and manager who has worked on projects in which the setting itself is a key character. "You've Got Mail," "Crooklyn," "Broken City," "Sex and the City," and "The Sopranos" are just a few credits of her 27-year career.
"I basically integrate myself into the neighborhood and ask people to open their doors to entire film crews," said Casper, 49. "I still keep in contact with a good share of people whose homes I scouted."
It's a behind-the-scenes specialty that she's always wanted to explore in a documentary, and for decades she maintained a meticulous catalog of photos specifically of New York. Shot long before photography went digital, her archive visually captured a version of the Big Apple that no longer exists.
Sadly, the same can now be said of Casper's collection, most of which burned in the Woolsey fire. The Brooklyn native had left New York after the Sept. 11 attacks and eventually moved into the Malibu Gardens Condominiums with her two children — 14-year-old son Dolphan and 12-year-old daughter Arabella — about 18 months before the Nov. 8 Malibu fire.
"My son didn't understand why I was so calm that morning," she recalled. "I had been through three other fires, and I was just so confident that we were gonna be back in a couple days. I didn't pack anything; I think I got smug."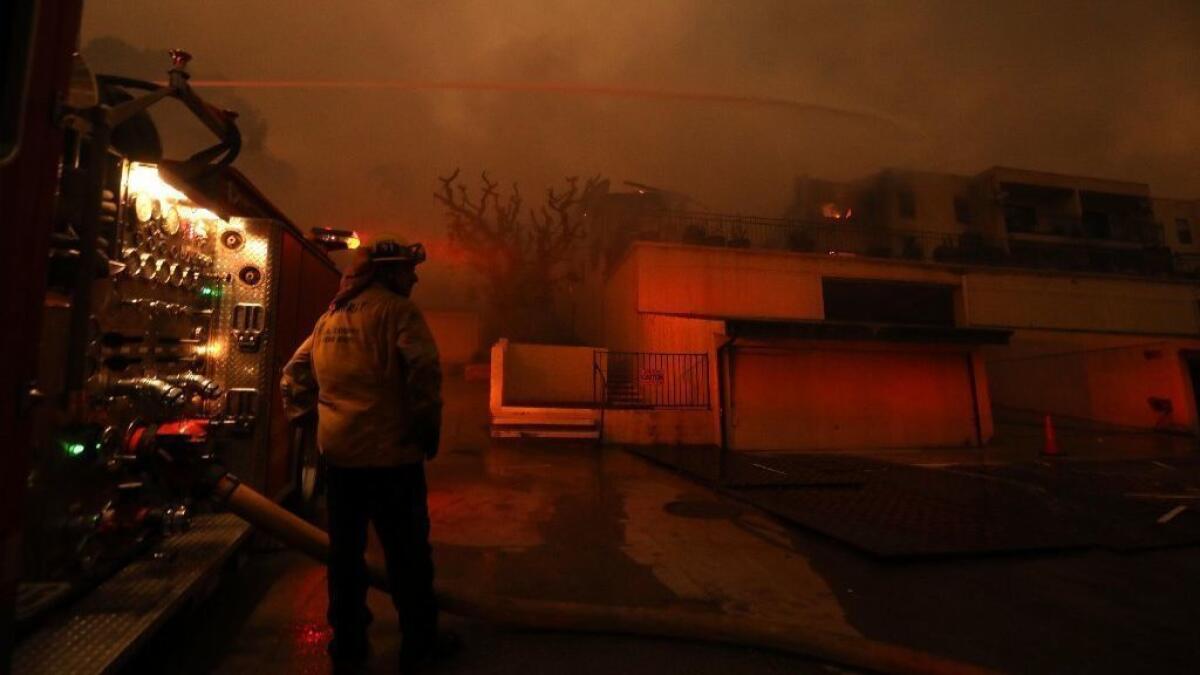 MALIBU FIRE: Lita Albuquerque on losing art and Smithsonian-bound archives »
After hastily grabbing camping gear, important documents and her son's math book ("I told them, 'Listen, I come from immigrant parents, education is everything"), Casper and her kids evacuated on Nov. 9, enduring more than five hours of gridlock traffic. The trio then swallowed pride and spent two months house-hopping along the coast, trekking with a trunk full of new clothing donated by friends.
"Everyone really rallied around us the way you'd think family members would," she said. "People were so gracious to open up their beautiful homes to us, even for weeks at a time."
Still, there's really no place like home. Casper recently returned to her former residence, one of the complex's eight units destroyed by the fire (and by the heavy rainstorms in the weeks that followed). Standing on the balcony where she first saw the flames approaching, she stared longingly at her apartment, the ceiling suspended mid-air as if it were about to collapse.
"It's really hard to stomach when someone says, 'At least you have your health and strength,' because, yeah, but this was my health and strength," she said, tearing up. "All the books and the photos, I always referred to them when I'm doing research or looking for inspiration, so they weren't just some fixtures on the walls. My office was where I was able to breathe; I feel like I've literally been holding my breath for two months."
MALIBU FIRE: For an 18-year-old artist, lessons from loss »
Despite numerous offers from family members to help them relocate outside California, Casper and her children recently signed the lease on a new home. Her daughter was able to cry for the first time since the fire. Shopping has become a healing activity, as Casper has begun replacing art supplies (Arabella prefers acrylic and watercolor painting, Dolphan likes engraving and architectural drawing).
During The Times' interview, held a few days before the home was quarantined indefinitely, Casper made surprisingly sharp jokes and filled the silence with her infectious laugh. Though she credited her newly dark sense of humor to what she called "fire brain," she attributed her resilience to the company she's gratefully kept.
"People probably think this area is full of rich billionaires in mansions, the same way everyone thinks New Yorkers are angry all the time," she said. "But the second you drive up the Pacific Coast Highway, it's a very close-knit community where everyone wears their heart on their sleeve. The celebrities can hide here, but the locals don't."
Twitter: @cashleelee
Get our L.A. Goes Out newsletter, with the week's best events, to help you explore and experience our city.
You may occasionally receive promotional content from the Los Angeles Times.