Review: The Pacific Symphony lives up to its name, with the help of India
Music Critic
At first blush — make that the first washes of drone and scale that prepare a listener to enter into the harmonic realm of a raga — the idea that Pacific Symphony would choose an India-centric program for its Carnegie Hall debut might seem curious, if not downright quirky. That is the way the Orange County orchestra plans to introduce itself to New York April 21.
Turns out, it's not so quirky. Orange Country competes with the Tri-State area for the size of its Indian population. At the Renée and Henry Segerstrom Concert Hall Thursday night — the first of three performances of Ravi Shankar's Sitar Concerto No. 3 and Philip Glass' "The Passion of Ramakrishna" — excellent performers in the center's new Argyros Plaza provided a free festival of Indian music and dance before the concert.
Inside the hall, the program also happened to make surprising sense. Glass' "Ramakrishna," a 45-minute passion about the last days of the revered 19th century Indian yogi, was written for vocal soloists, chorus and large orchestra and was commissioned by the Pacific Symphony to open Segerstrom in 2006. It will serve as the climax to the composer's Carnegie residency this season in celebration of his 80th birthday.
Mention Glass and India together, and the next name to come to mind is Ravi Shankar. While studying in Paris in the mid-1960s, Glass assisted the great sitarist in notating his music for a film score. The revelation of learning about Indian raga is what led him to develop his early rhythmic processes that became one of the foundations of Minimalism.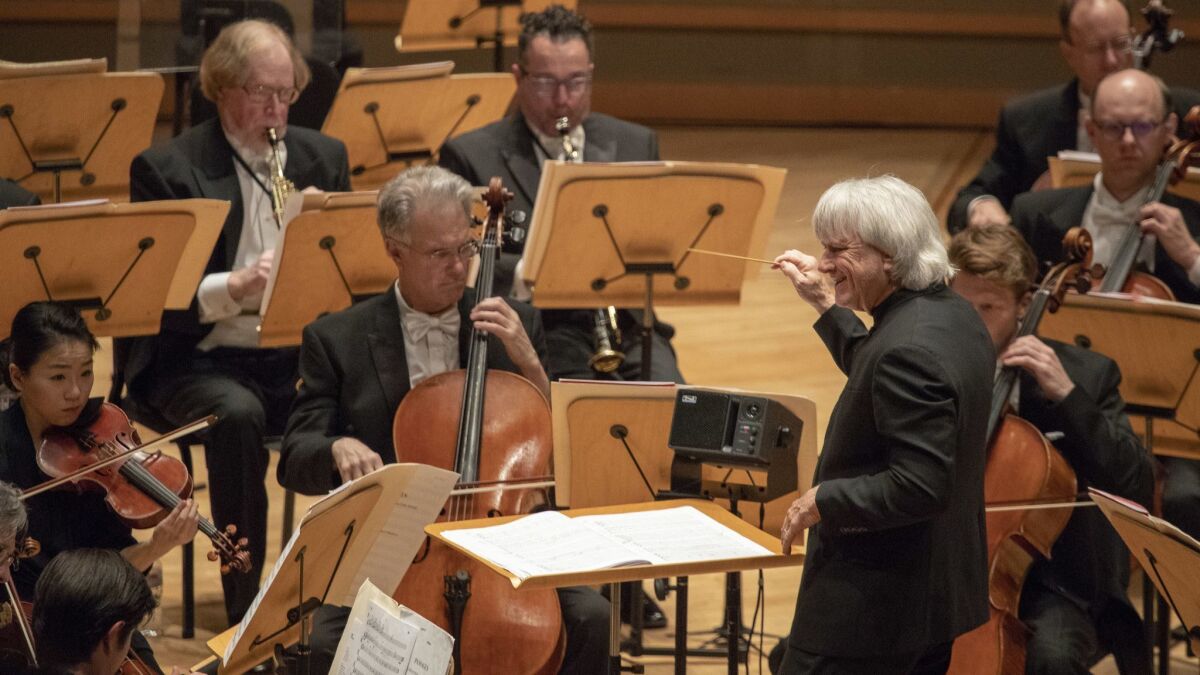 Moreover, it is obviously about time for Carl St.Clair, in his 28th year as Pacific Symphony music director, to show off his orchestra to the Big Apple. It has toured Europe. It is about to embark on a tour of China. It will soon be featured on the PBS series "Great Performances."
But if not quirky, how about cheeky? Carnegie was the hall in which Shankar's concerto, written for his sitarist daughter, Anoushka, was given its world premiere by Orpheus, the conductor-less New York chamber orchestra, in 2009. Less impressive than his two earlier, flamboyantly symphonic sitar concertos, Shankar's third didn't make much of an impression with Orpheus. Meanwhile, the "Ramakrishna" premiere was something of a mess, what which the orchestra adjusting to a new hall with adjustable acoustics, Glass seeming daunted by the spiritual magnificence of his subject and a chorus over its head.
The news then Thursday was that the Pacific Symphony has grown tremendously in the last dozen years, helped surely by what has proved to be a fine hall once the right settings were found. Shankar's concerto may be made for an improvising soloist who reacts flexibly with an ensemble, but it turns out a conductor does matter. The Pacific Chorale has gone through its own growth process, as well, and voila, Glass' passion got its needed passion.
St.Clair began, logically, with "Meetings Along the Edge," a movement from "Passages," a recording that Glass and Shankar made together in 1990. In it Glass weaves together two of his themes and one of Shankar's into a lyrical garland, part Indian and part anything but. St.Clair made it sparkle.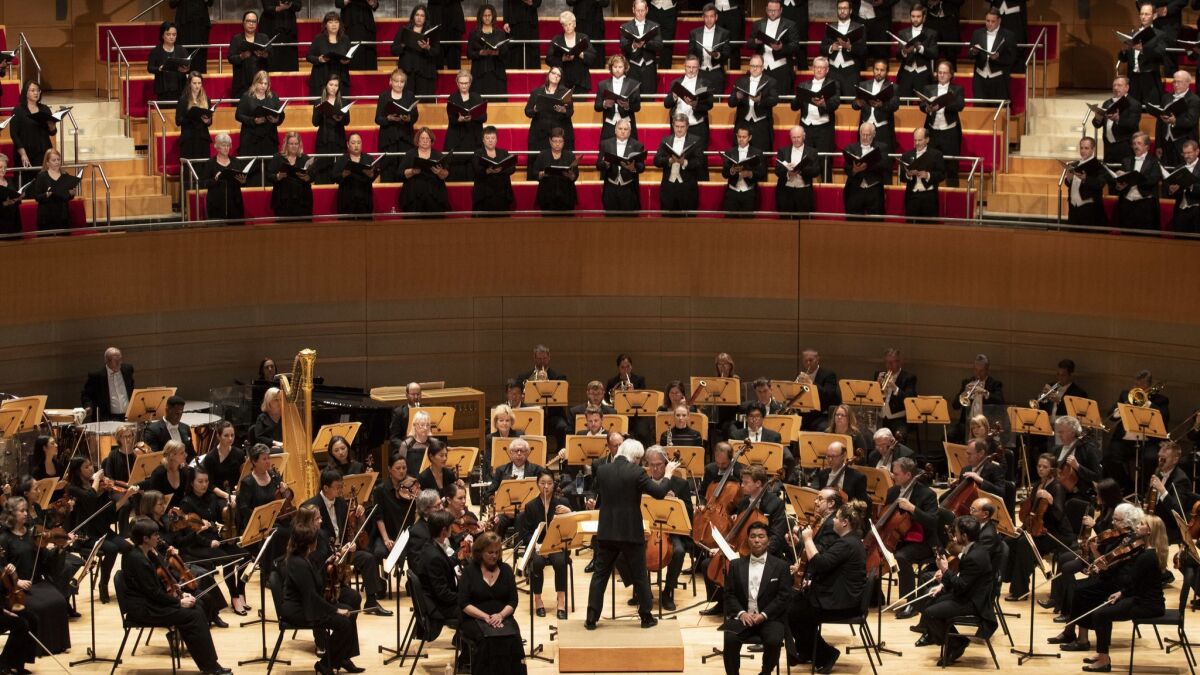 Clearly thinking of his daughter, Shankar suggested that his concerto describes a young girl's journey into maturity. The form, with a festive, purely orchestral overture, and three movements, may seem traditional. But the 89-year-old Shankar, who died three years after the piece's premiere, taught the solo part to Anoushka by singing the ragas.
The charm naturally is in the melodies, often introduced by English horn and a pair of bassoons to which Shankar — or his orchestrator, David Murphy — took a particular shine. The solos are interactions with the melodic material of the piece, fancifully girlish in the first movement, dreamily seductive in the second and dashingly here-I-come in the finale. A sizable orchestra and conductor with a rhythmic drive is just what the concerto needs.
In "Ramakrishna," Glass outlines a spiritual, rather than personal, coming of age. The mystic teacher here is portrayed by the full chorus as he sacrifices his ego to the goddess Kali. The main soloists are his devoted wife, Sarada Devi (glowingly sung by soprano Elissa Johnston) and his acolyte M (the stalwart baritone Christopheren Nomura, who premiered the role).
The peculiar program note spoke of this being a work of "joy and light rather than solemnity," and even mentioned critics calling it "breezy." There is nothing breezy about Ramakrishna dying in great pain as he enters into his final extraordinary ecstasy. There was nothing breezy about ferocious, exhausting tension St.Clair brought to what now can be heard as a magnificent musical representation of the indescribable process of enlightenment.
♦ ♦ ♦ ♦ ♦ ♦ ♦ ♦ ♦ ♦
Pacific Symphony, 'Glass & Shankar'
Where: Renee and Henry Segerstrom Concert Hall, Segerstrom Center for the Arts, 615 Town Center Drive, Costa Mesa
When: 8 p.m. Friday and Saturday
Tickets: $25-$206 (subject to change)
Info: (714) 556-2787, www.pacificsymphony.org
Get our L.A. Goes Out newsletter, with the week's best events, to help you explore and experience our city.
You may occasionally receive promotional content from the Los Angeles Times.