Injinash Unshin gestured toward an 80-pound glass jar filled with fabric flowers and plastic butterflies, all suspended in green-tinted mineral oil.
"This is for abundance and growth," he said as he manned the Newsstand Project, the new art space opened by art collector, dealer and consultant Stefan Simchowitz in the former newsstand at Kings Road and Beverly Boulevard.
Simchowitz began frequenting the newsstand by the King's Road Cafe 28 years ago, when he was 19. After it shuttered in 2016, he asked cafe owner Lawrence Casperson: How much is it to rent?
The answer was under $1,000, so Simchowitz leased it, then spent months renovating and licensing the stand after discovering that it had run without proper permits.
The Newsstand Project's first show, "Astral Oracles," consists of 88 jars by L.A.-based artist Lazaros, all arranged on three crisp, white shelves. Lazaros considers each of the jars a "spell," made to affect its owner's mind and being. A jar filled with undulating bills is for security. Another with a pile of colorful plastic animals is for life-force generation.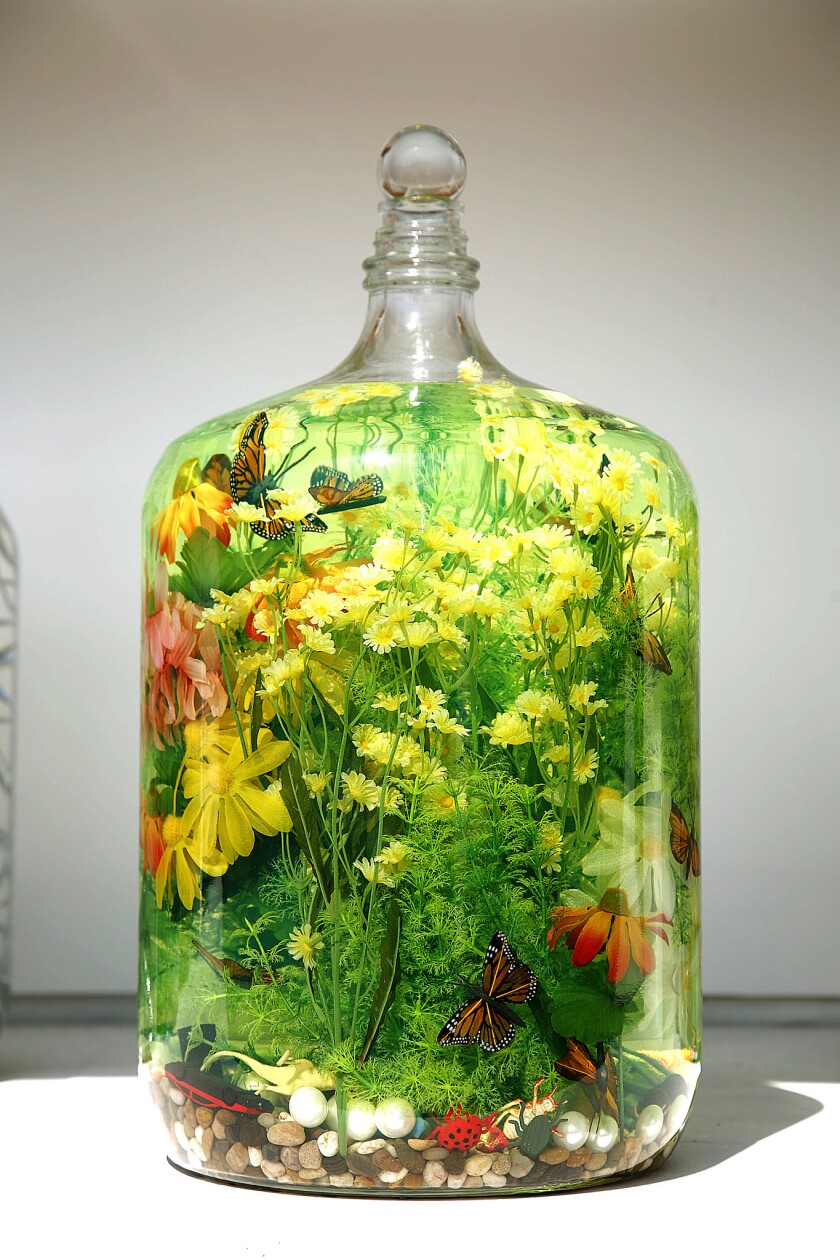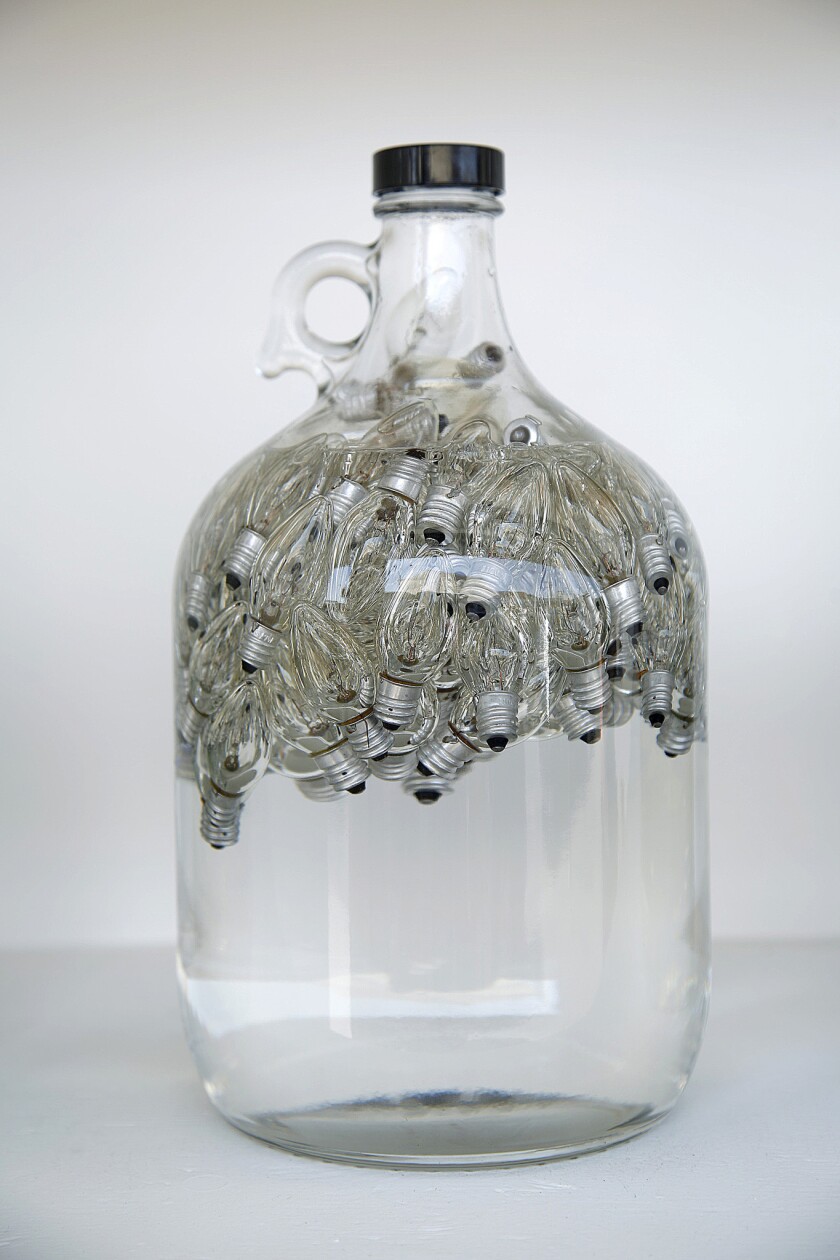 The day Unshin and Lazaros installed the exhibition, Simchowitz stopped by and saw "25 to 30 people who came by in 20 minutes," he said. "They waited in line to talk to the artist."
The entrepreneur, called an "ugly breed of bear" by New York magazine critic Jerry Saltz and the art world's "patron Satan" by the New York Times for his opportunistic tactics as a dealer, doesn't hold back. He said the popularity of the Newsstand Project already stood in contrast to a high-profile gallery nearby that he cited by name, noting it had "no one there."
He sees his new venture as a corrective to an overly exclusive, homogenous art world.
"I think what galleries and artists need to do is find low-cost mechanisms to integrate with communities," he said.
He partnered with Michael Thibault, who ran a gallery in the Arlington Heights neighborhood of L.A. from 2013 through 2017, to present the first Newsstand show, though he said he would prefer to collaborate with nonprofits in the future. Simchowitz acknowledged that his approach to buying and selling has rankled other dealers (including Thibault), who have accused him of, among other things, profiteering on the work of vulnerable young artists.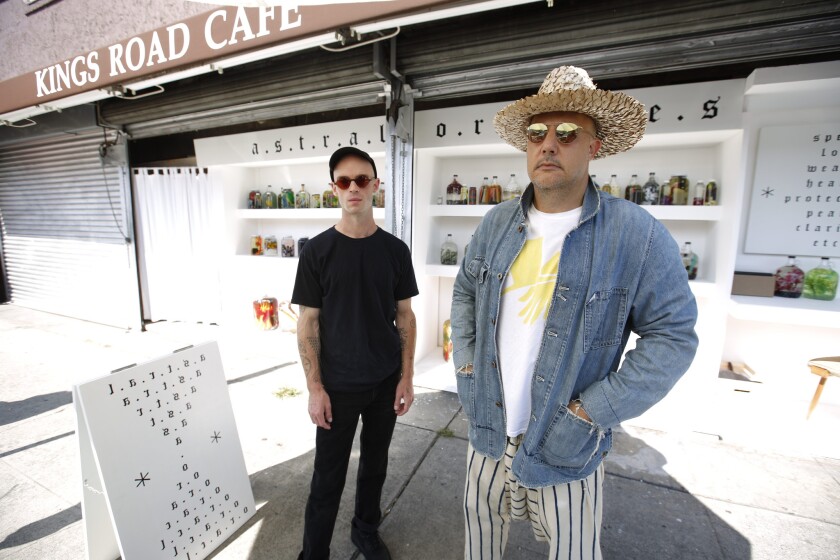 Thibault, who declined to comment on his earlier interactions with Simchowitz, said he and Lazaros had full freedom to realize the artist's vision. At this streetside spell shop, sandwiched between a Pilates studio and a brunch spot, passersby can discover psychic elixirs they didn't know they needed and get close to intentionally seductive, mysterious art objects.
Plenty of projects have attempted to bring art to street level before, to various effects: Artist Steve Hurd staged an exhibition in a dumpster in 1993. (His idea, he said via email, "was that I could do a better job in a trash can than most galleries could.") Ken Marchionno screened video art in the street-facing window of his Arts District studio nightly until 2016. The Equitable Vitrines project shows art in the 24-hour lobby of the Equitable Life Building on Wilshire Boulevard.
But stopping and browsing at a newsstand is something people with no experience in white-walled galleries already know how to do.
"I really like work that gets beyond the insular art tradition," Lazaros said to artist Rachel Mason at the stand one morning. Moments later, he explained to a man deciding whether or not to lunch at Kings Road Cafe that, while the spell jars were indeed beautiful, they also made subtle associations and conveyed premonitions.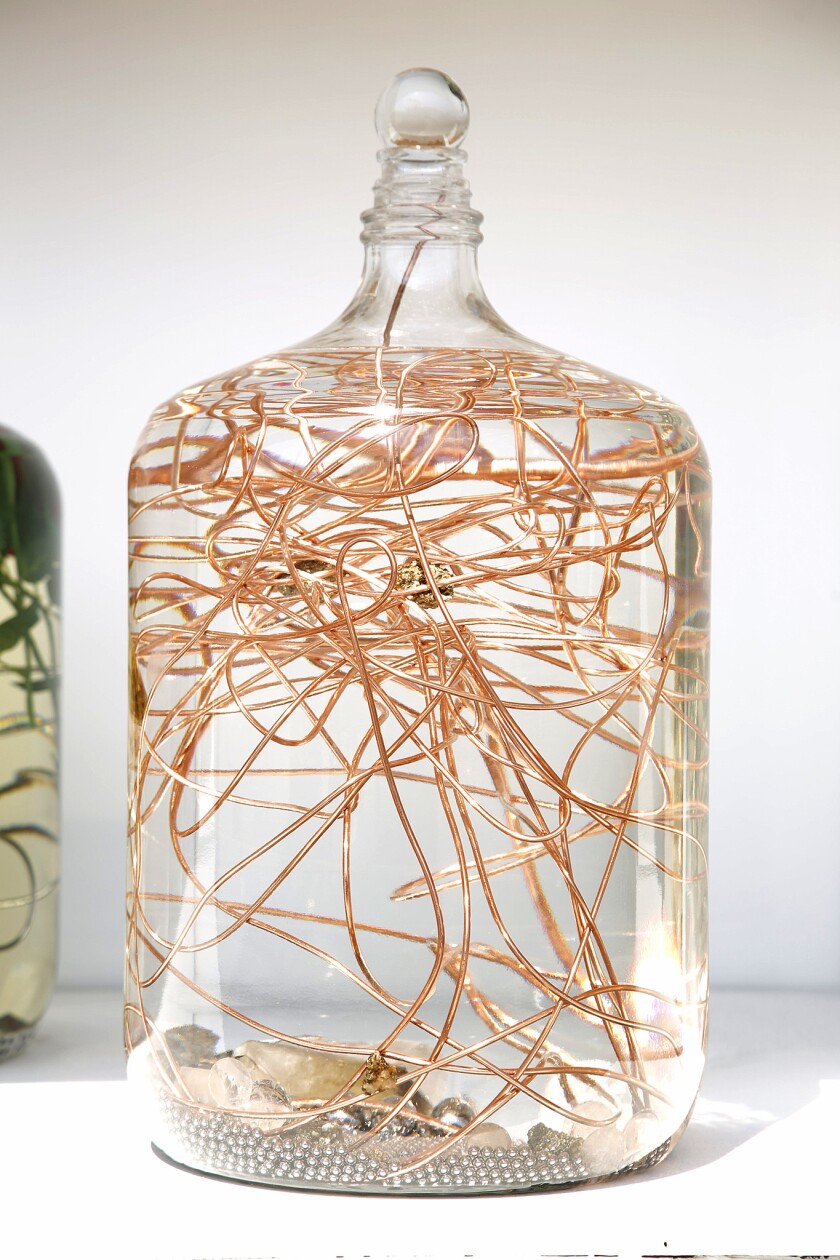 At least one person stopped every 10 to 15 minutes that day, while others gave the stand a once-over as they breezed by. A cook from the cafe snapped photos and rushed away after two cars crashed around the corner. Unshin, on duty at the time, called 911.
Thibault said his Arlington Heights space rarely, if ever, had this kind of spontaneity. Visitors came with a purpose. Already at the Newsstand, though, he has sold spells to visitors who stumbled upon the exhibition unintentionally. It helped, too, that half the jars cost under $600 and made attractive offerings — although a spell for wealth is not for sale.
♦ ♦ ♦ ♦ ♦ ♦ ♦ ♦ ♦ ♦
The Newsstand Project
Where: 8361 Beverly Blvd., L.A.
When: 8:30-11 a.m. Fridays, 8:30 a.m.-12:30 p.m. Saturdays-Sundays
See all of our latest arts news and reviews at latimes.com/arts.
---