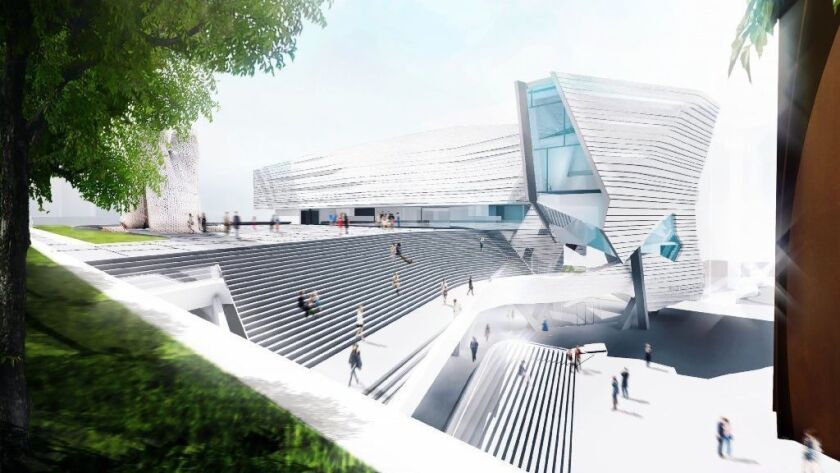 Art Critic
Early last summer, the Orange County Museum of Art closed its building by the Fashion Island shopping center in Newport Center, where it had operated for more than 40 years. Plans for a new, 52,000-square-foot museum designed by Pritzker Prize-winning architect Thom Mayne of the Culver City-based firm Morphosis, in the works for nearly a decade, had finally been unveiled, and hopes for a relocation to Costa Mesa's Segerstrom Center for the Arts were on the rise.
Ground has not yet broken on the project — it's anticipated for mid-2019 — but in the interim OCMA has been camped out in former retail space in Santa Ana's South Coast Plaza Village. Beginning April 7, a second round of small solo exhibitions gets under way there, this one featuring seven Pacific Rim artists — Diego Berruecos, York Chang, the team of Victoria Fu and Matt Rich, Fritzia Irizar, UuDam Tran Nguyen and Hiromi Takizawa.
OCMA is not alone in its building transition. The Los Angeles County Museum of Art, Santa Barbara Museum of Art and San Diego Museum of Contemporary Art are only partially open, as ongoing renovations or planned expansions move ahead, trimming exhibition schedules as a result. The UCLA Hammer Museum is also in the midst of expanding into existing space in its Westwood building, but so far without the gallery closures that have had an impact on the others.
SPRING ARTS PREVIEW: Critics' recommendations and profiles of the emerging artists you should know now »
So the spring roster of exhibitions opening at Southern California's art museums is tighter than usual, as it will be for a while. Still, a variety of potentially worthwhile offerings are on the horizon. Here are the most promising:
April 14-Sept. 16
"Open House: Elliott Hundley"
L.A.-based artists are being invited to organize shows drawn from the museum's permanent collection. Hundley inaugurates the series with a look at collage. Museum of Contemporary Art, 250 S. Grand Ave., L.A. $8-$15 (includes same-day admission to the Geffen Contemporary); free admission for children younger than 12 on all days and for adults on Thursdays after 5 p.m. Closed Tuesdays. (213) 626-6222. moca.org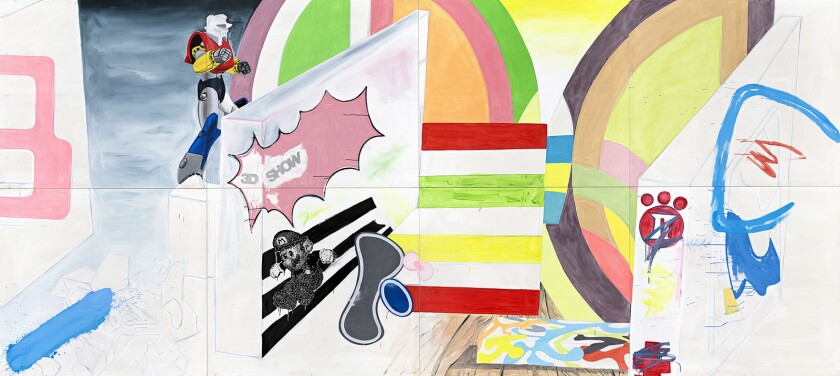 May 18-Sept. 2
"Art and Empire: The Golden Age of Spain"
Velázquez, Murillo, Zurbarán, El Greco, Sánchez Cotán — more than 100 works by these and other Spanish artists, including those working in imperial outposts in Mexico, Peru and the Philippines as well as other parts of Europe, survey the rise of the Habsburg dynasty after the mid-17th century. The San Diego Museum of Art, 1450 El Prado, Balboa Park, San Diego. $8-$15; 17 and under are free. Closed Wednesdays. (619) 232-7931. sdmart.org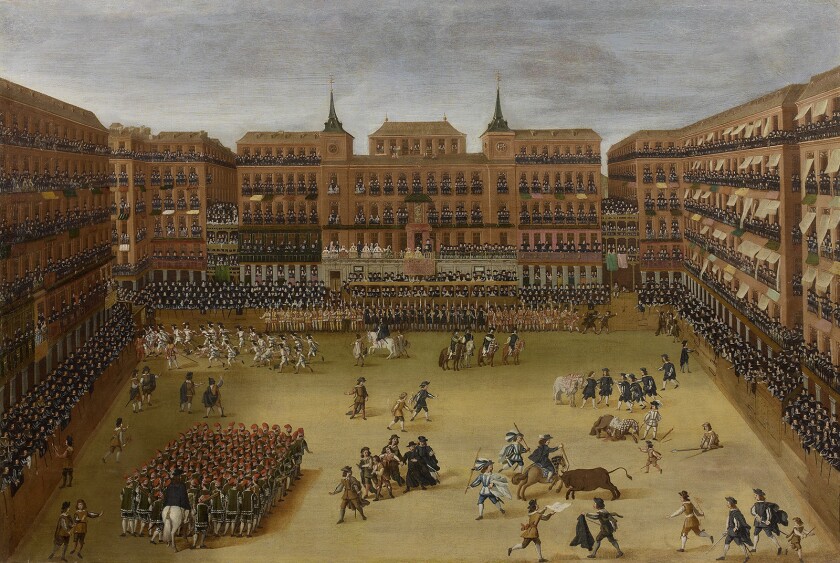 May 19-Sept. 15
"Chris Kallmyer: Ensemble"
The L.A.-based artist presents a new multimedia installation featuring a musical instrument built from raw timber and handmade bells. Santa Barbara Museum of Art, 1130 State St. $3-$5; active military and children younger than 6 are free. Closed Mondays. (805) 963-4364. sbma.net
May 19-Jan. 13
"The Foundation of the Museum: MOCA's Collection"
As new director Klaus Biesenbach gears up planning a future schedule, MOCA celebrates its 40th anniversary with a large permanent collection show focused on works acquired through the museum's celebrated history of adventurous exhibitions. Geffen Contemporary at MOCA, 152 N. Central Ave., Little Tokyo, L.A. $8-$15 (includes same-day admission to MOCA); free admission for children younger than 12 on all days and for adults on Thursdays after 5 p.m. Closed Tuesdays. (213) 626-6222. moca.org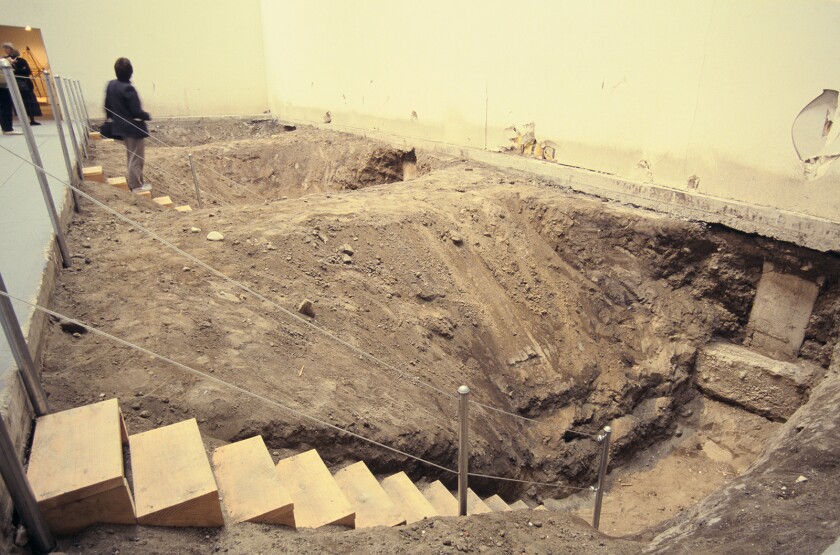 June 2-Jan. 5
"The Allure of Matter: Material Art from China"
A survey of Chinese artists during the last 40 years who have each experimented with a single material, including plastic, water, hair, gunpowder and Coca-Cola. Los Angeles County Museum of Art, 5905 Wilshire Blvd., L.A. $10-$25; kids 17 and younger are free. Closed Wednesdays. (323) 857-6010. lacma.org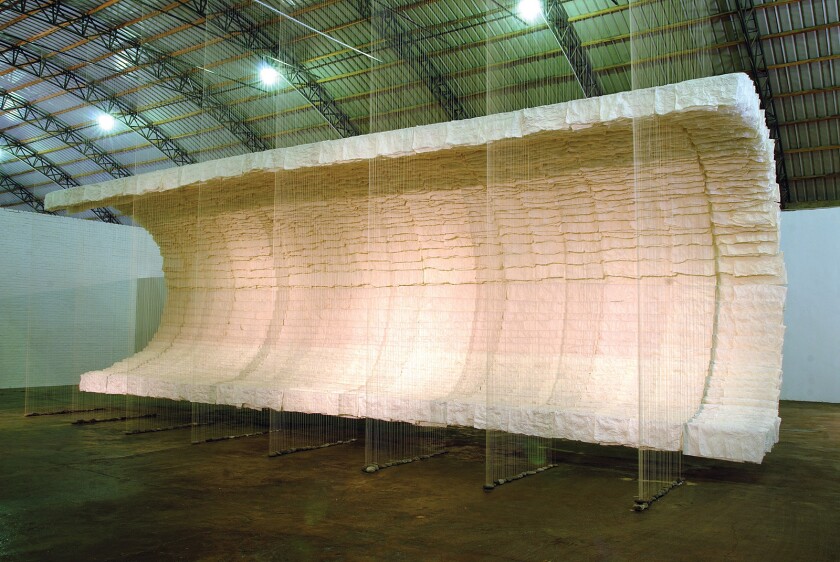 June 9-Sept. 1
"Sarah Lucas: Au Naturel"
A traveling exhibition from New York's New Museum surveys more than 150 works in photography, collage, sculpture and installation from the last three decades by the British artist, whose often impertinent work trenchantly explores intersections of gender and power. UCLA Hammer Museum, 10899 Wilshire Blvd., Westwood. Free. Closed Mondays. (310) 443-7000. hammer.ucla.edu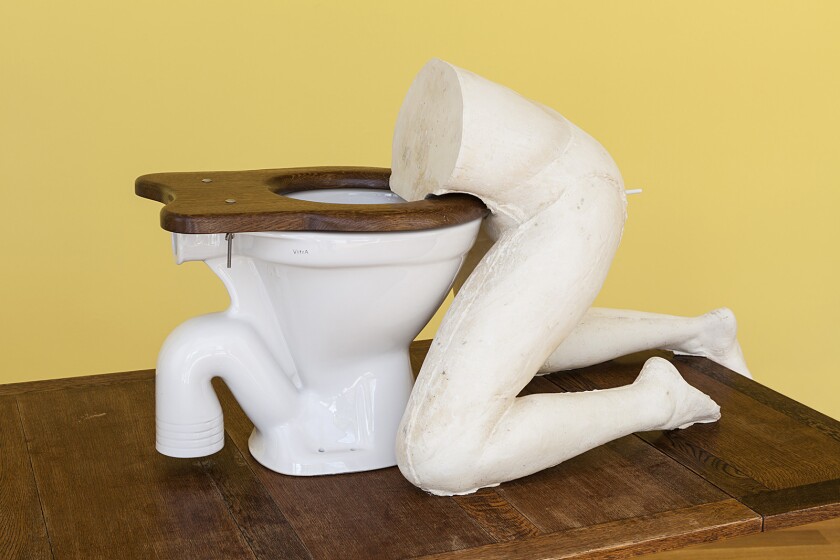 June 16-Sept. 22
"Sculptures by Gwynn Murrill"
Carving in wood and marble and casting in bronze, the L.A.-based artist has been making sleek, abstracted, often uncanny sculptures of animals since the 1970s. Laguna Art Museum, 307 Cliff Drive, Laguna Beach. $5-$7; kids 17 and younger are free. Closed Wednesdays. (949) 494-8971. lagunaartmuseum.org
June 16-Sept. 29
"Beyond Line: The Art of Korean Writing"
There has never been an exhibition outside of Asia to focus on the history of writing and calligraphy in Korea — until now. Los Angeles County Museum of Art, 5905 Wilshire Blvd., L.A. $10-$25; kids 17 and younger are free. Closed Wednesdays. (323) 857-6010. lacma.org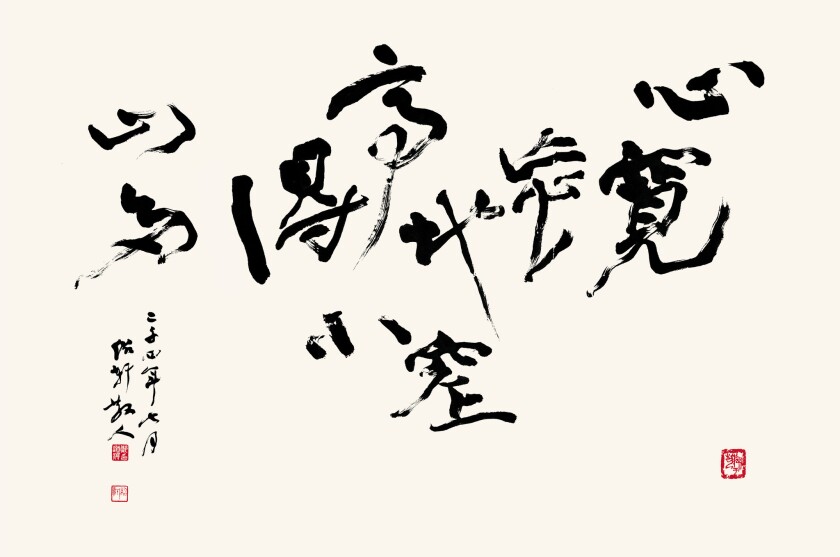 ---