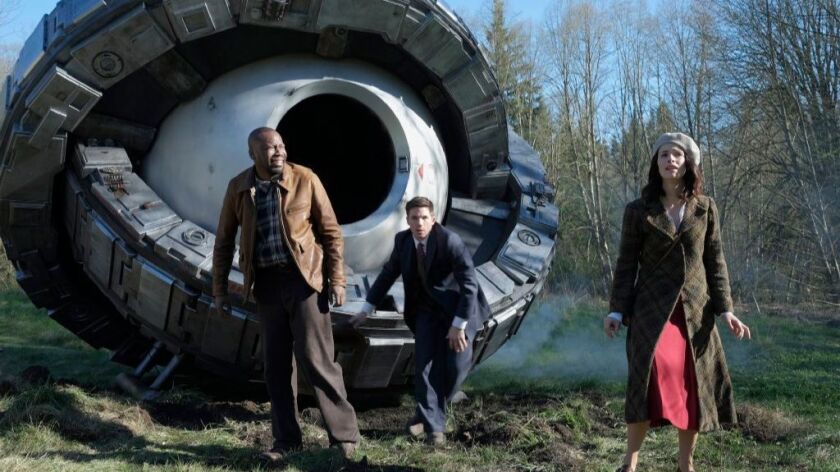 Time has not run out on "Timeless" after all.
Earlier this week, NBC canceled the Sony Pictures Television-produced time-travel drama, which had wrapped up its 16-episode debut season. But an intense social media campaign by fans prompted NBC to reverse its decision and renew the series for a second season.
Network representatives did not specify when the show would return.
The family-friendly, action-adventure drama from co-creators Shawn Ryan and Eric Kripke, has loyal fans — and they have followers, who have followers — who rallied online with hashtags such as #SaveTimeless and #RenewTimeless.
Co-executive producer Anne Cofell Saunders calls it a "Twitter movement."
"There was just this really huge social media wave of support," Cofell Saunders says. "This past Wednesday, they told us we were canceled. This morning, three days later, we were uncanceled. I'm totally shocked. All of us from the top down are absolutely stunned."
A quick trip back in time, on Twitter anyway, reveals some of the fan affection for the show.
"Sony has always been a tremendous, tremendous advocate for the show — yhey get behind it and push it so hard. I'm sure they had a hand in this," Cofell Saunders says. "But I'm constantly impressed by the social media — internationally too; the Italians are huge fans — how it just exploded."
"Timeless" stars Abigail Spencer, Matt Lanter and Malcolm Barrett.
Follow me on Twitter: @debvankin
---