In 2013 officials at UC Irvine were surprised to learn that the university had been bequeathed an art collection whose extent and scale was practically unimaginable: 3,200 paintings, sculptures and drawings focused primarily on the art of California.
The works had been amassed by Gerald E. Buck, an Orange County real estate developer who had kept his art collecting quiet. Four years later, UCI announced that Buck's expansive collection would serve as the centerpiece for a new museum on campus.

Now the rising Institute and Museum for California Art, or IMCA, has named its first director: Kim Kanatani, a Southern California native who has been serving as a deputy director and director of education at the Solomon R. Guggenheim Museum in New York City. In that post, she oversaw the museum's education programs and worked on planning for the long-awaited Abu Dhabi branch of the Guggenheim in the United Arab Emirates.
"I am absolutely thrilled to have the opportunity to develop a world-class art museum that will showcase and celebrate the most significant collections and exhibitions of California art," she said in a statement.
FROM THE ARCHIVE: A storied art collection shrouded in mystery will anchor new UC Irvine museum »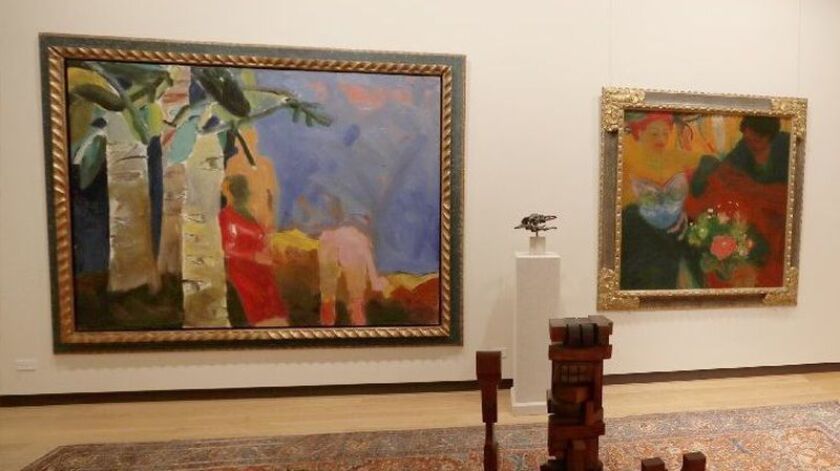 In her years at the Guggenheim, Kanatani has managed a multitude of educational and public programs, including an initiative that invited contemporary artists to develop new forms of public engagement as part of a series called Guggenheim Social Practice. Prior to joining the Guggenheim, Kanatani was director of education at the Museum of Contemporary Art in Los Angeles.
The IMCA fills an important gap in the research and display of 20th century art from California. In announcing the museum's establishment in 2017, Times art critic Christopher Knight described it as "distinctive — and potentially revelatory. The field remains woefully understudied."
At the time of its launch, the museum's acronym was MICA — the Museum and Institute of California Art — but UCI has since changed the name to IMCA to avoid confusion with the Maryland Institute College of Art.
The IMCA's role will be especially critical in light of the fact that the one Southern California institution that had been devoted exclusively to examining the art of California — the Pasadena Museum of California Art — closed down with little warning last summer (although it was neither a collecting museum nor a research institution).
In her statement, Kanatani said she envisions IMCA as "a state-of-the-art teaching and learning institution, which will offer unparalleled art and cross-curricular experiences for the campus and the wider community."
She begins her new post in August.
---