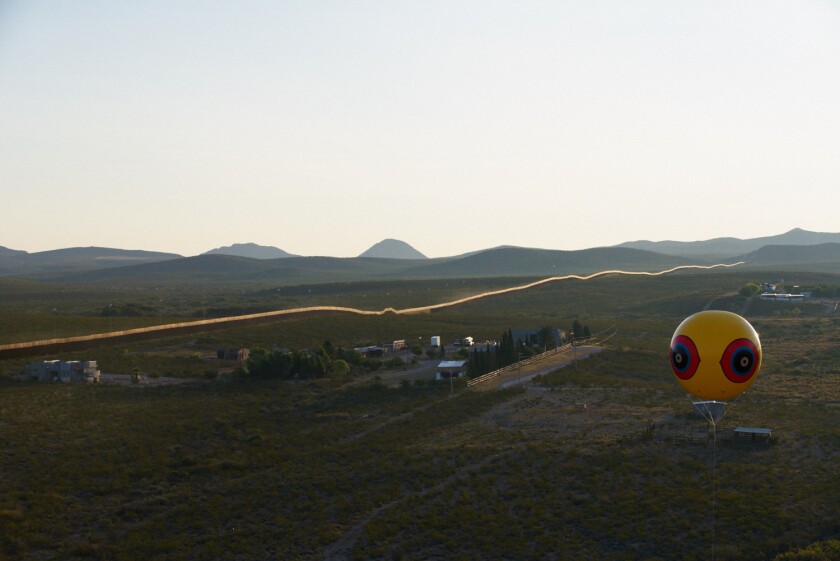 On a quiet morning in the middle of October, a group of artists punctured the United States-Mexico border. Maybe not physically, but certainly in spirit. Postcommodity, a collective of three artists with indigenous roots in New Mexico and Arizona, raised a two-mile-long series of brightly colored balloons over the border near Douglas, Ariz., as part of an installation titled "Repellent Fence."
See the most-read stories in Entertainment this hour >>
"It was all overwhelming," collective member Kade Twist said of the experience via email. Raising the last balloon "reflected the land, communities, peoples, cultures and desires of this place as we hoped them (and us) to be."
The epic installation was inspired by the cheap, plastic balloons with scare-eye patterns that are sold as a tool for keeping birds away from fruit trees or potential nesting sites. The artists — Twist, along with his colleagues Cristobal Martinez and Raven Chacon — were reclaiming the scare-eye symbol, a common motif in indigenous iconography, as their own tool, one that bisected the border from north to south. (I spoke with them in September about the project.)
The piece not only took ownership of the symbol, known as an "open-eye" in indigenous tradition, but used it to comment on issues of nationalism and immigration: The border separates the U.S. from Mexico, and it has divided indigenous ethnicities for generations.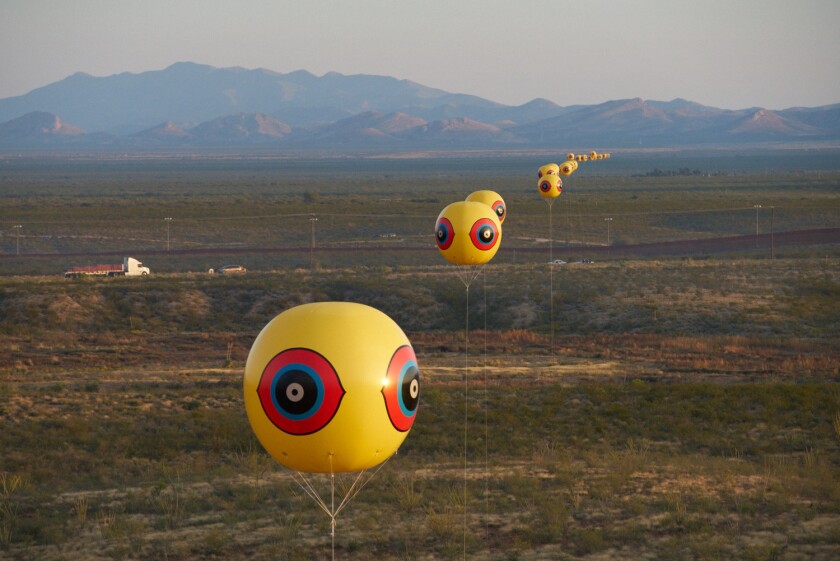 The project had been more than eight years in the making. So seeing the last balloons rise in the desert was an emotional experience for the artists, who were joined by other artists and community members from both sides of the border — including Yaqui, Seri, Opata and Mayo people from Mexico.
"We had all given into that moment," Twist wrote. "And for whatever reason, we spontaneously formed a circle and clapped and screamed and shouted fragmented prayers. ... A bunch of grown men standing in the middle of a brutal desert that had taken the lives of so many indigenous migrants searching for opportunity, and there we were, totally lost in the spirit of this moment hoping that this metaphor, the 'Repellent Fence,' which brought us all together, would help us better understand who we were now, and where we came from, and why we sacrificed so much to be here."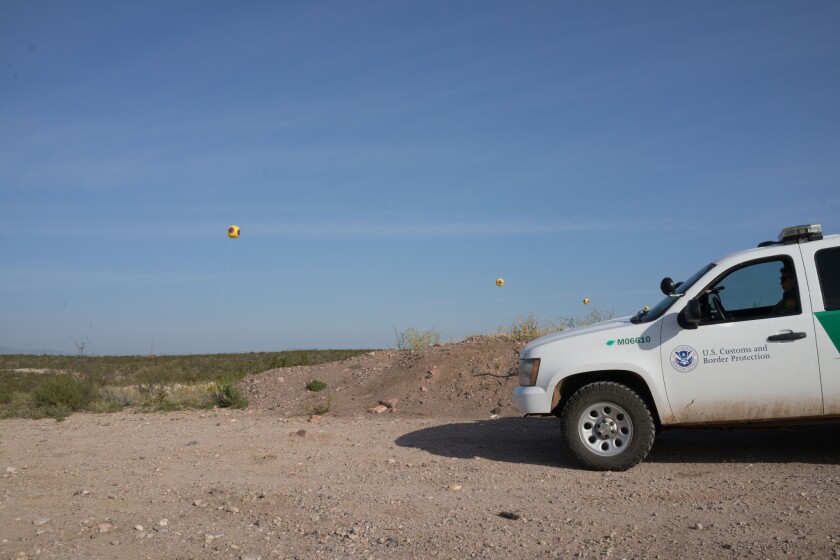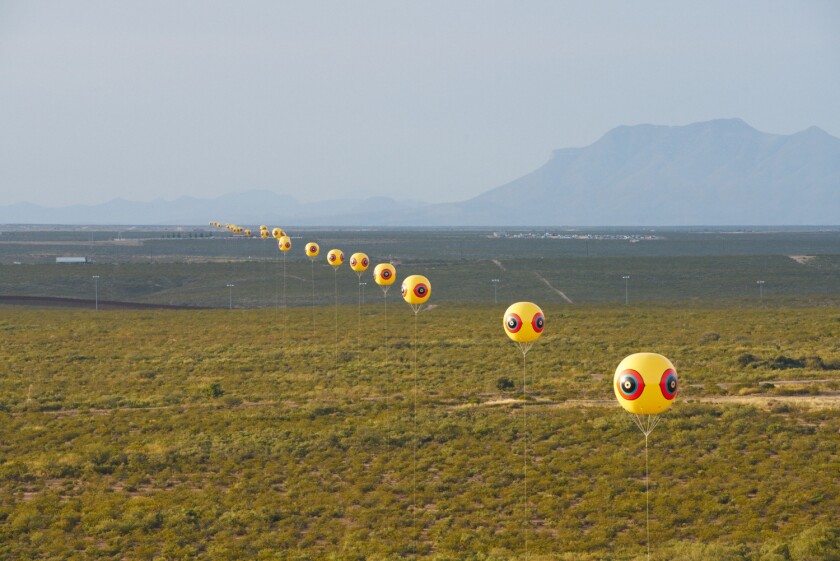 Learn more about the collective's work at Postcommodity.com.
Find me on Twitter @cmonstah. Interested in border issues? Check out my series on the Tijuana culture scene: Tijuana's Generation Art.
---