In a few days, Hauser Wirth & Schimmel, L.A.'s newest art space, will be throwing its doors open to the public. On Thursday, I had the good fortune to attend the press preview, which was rife with sculpture, feminist theory and avocado toasts.
The exhibition is beguiling — a survey of sculpture by women from the post-World War II era to the present, curated by gallery partner Paul Schimmel and UC Santa Barbara scholar Jenni Sorkin. It features key works by vital 20th century figures such as Louise Bourgeois, who is represented by sculptures from some of her earliest one-woman shows in New York in the early 1950s.
A preview of the Hauser Wirth & Schimmel gallery in a revamped 19th century flour mill in downtown Los Angeles. It's set to open to the public on March 13 with its inaugural show "Revolution in the Making: Abstract Sculpture by Women, 1947-2016."
There are other gems too: An ethereal piece made out of gold threads by Lygia Pape that seems to vanish as you approach, and a pair of sculptures by Eva Hesse that hadn't been seen together since they were first shown at a gallery in New York in the 1960s. (For a thorough overview of the show, see the review by Times critic Christopher Knight.)
But no preview is just about the art — and in the case of Hauser Wirth & Schimmel, a good part of the appeal was the site: a suite of meticulously spruced-up industrial buildings and a sunny courtyard that, even at the press preview, was the place to see and be seen.
I imagine that once the new, on-site locally sourced, seasonal-everything restaurant opens this summer, the place is gonna be rife with blowouts and air-kissing.
In other words, the scene here is the bluest of blue chip. Thankfully for us scrubs, the art part will be gloriously free.
Here's my photo tour of the press preview: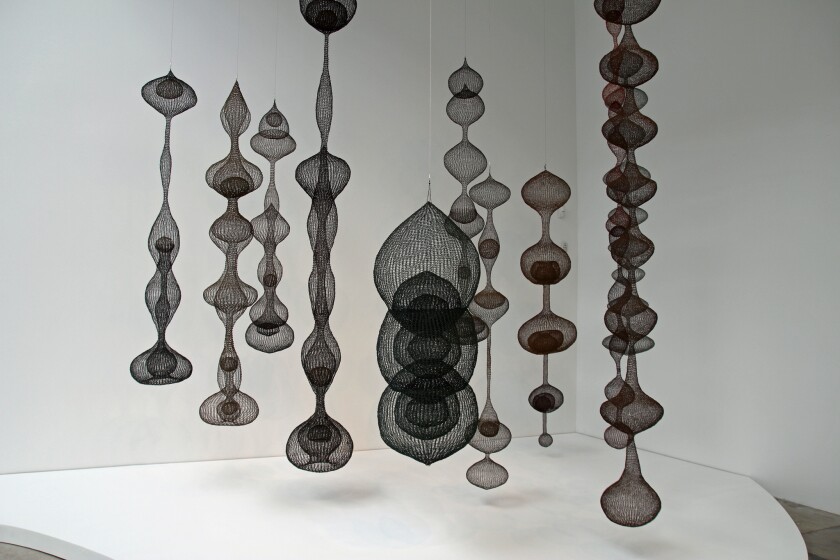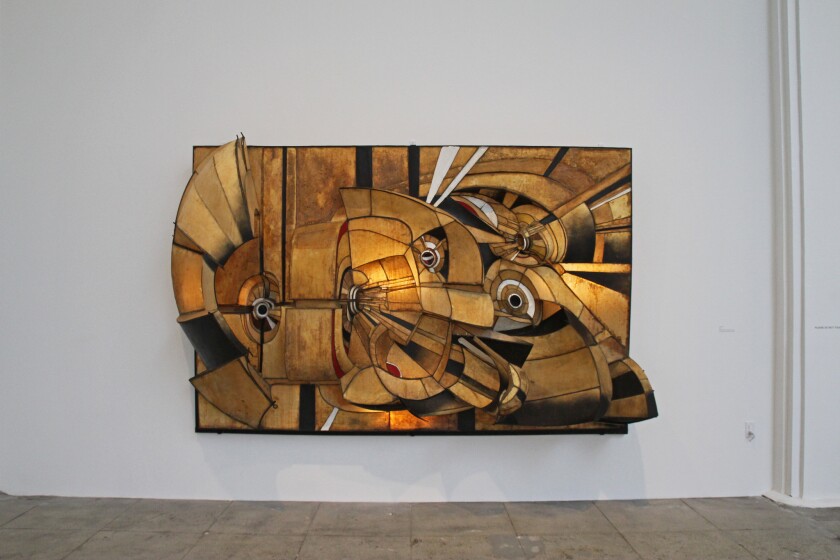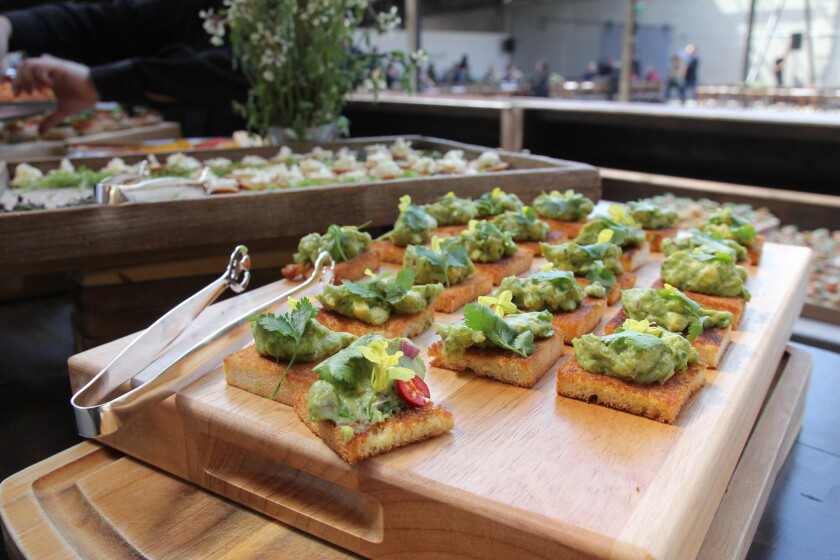 "Revolution in the Making: Abstract Sculpture by Women, 1947-2016," goes on view Sunday and runs through Sept. 4 at Hauser Wirth & Schimmel. 901 E. Third St., downtown Los Angeles, hauserwirthschimmel.com.
Find me on Twitter @cmonstah.
---