'I was participating in a sham': Lone MFA student at USC Roski art school withdraws via searing statement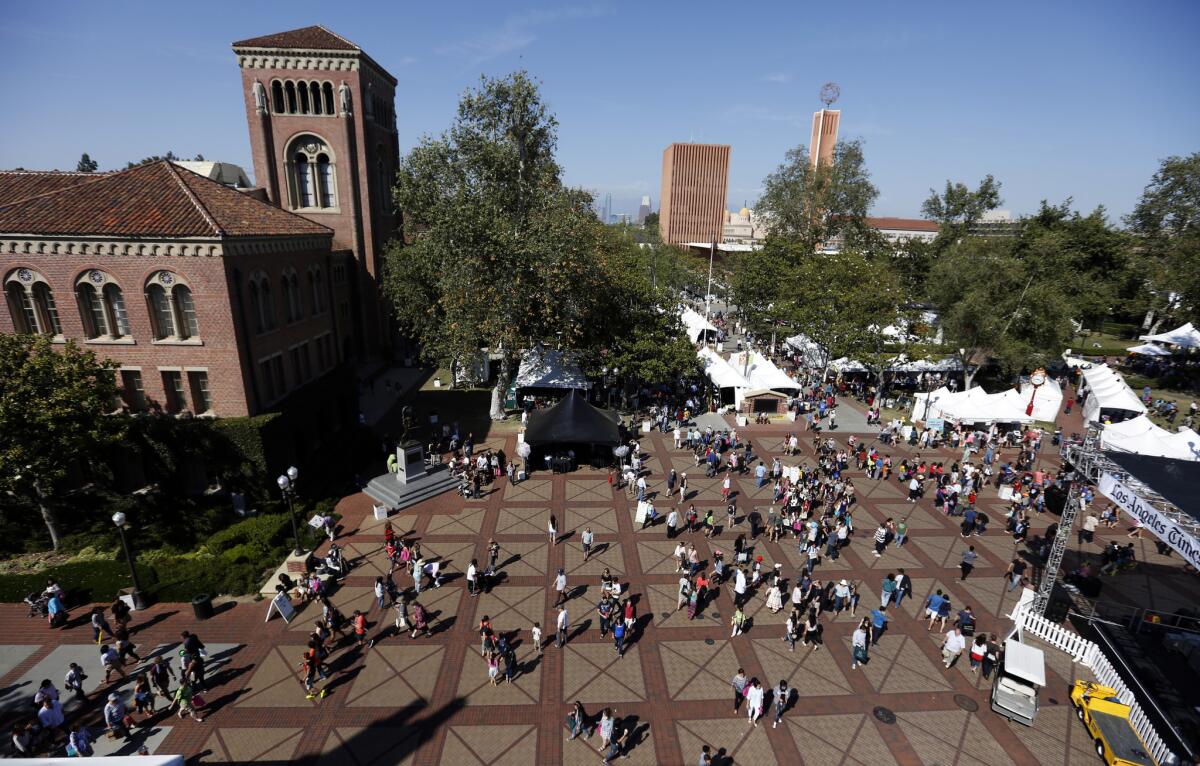 Alleging "woefully oblivious decision making" and "a lack of structure," HaeAhn Kwon, the lone student enrolled in the studio art MFA program at USC's Roski School of Art and Design, announced she was withdrawing from the university via an email statement submitted to USC provost Michael Quick and associate vice provost Robin Romans. The letter was blind copied Tuesday afternoon to several media outlets, including The Times.
The move comes a little more than a year after an entire class of MFA candidates (seven in total) withdrew from the university in protest of changes in the program's faculty, curriculum and funding. In the wake of the negative publicity, only one student — Kwon, an international student from South Korea — accepted admission to the 2017 studio art MFA class.
Now she is leaving after completing only half of the two-year program. And she is walking away from what is essentially a free graduate degree: As one of USC's International Artist Fellows, Kwon had her tuition and expenses fully covered.
Sign up for our weekly Essential Arts & Culture newsletter »
"We were sorry to hear that HaeAhn is leaving the university and wish her all the best in her future endeavors," said Romans in a statement issued by the university on Tuesday evening. "We had lengthy conversations with HaeAhn prior to her arrival, and informed her that we were committed to working with her and providing every available opportunity to ensure she had the best possible experience, but that the one thing we could not provide was a graduate cohort for her in the first year of her MFA program."
There was no midterm, no finals, nor any review of any kind for my studio practice, which is the essential purpose of an MFA degree in visual art.
— HaeAhn Kwon
Nao Bustamante, the Roski school's new vice dean of art, says the withdrawal caught her by surprise.
"I had just sent HaeAhn an email with a list of all of the amazing speakers coming in next semester and I didn't have an indication this was happening," she said via telephone on Tuesday evening.
In her withdrawal letter, Kwon describes her first semester as "a shambles."
"I am still perplexed that the administrators of a renowned educational institution would allow anyone to attend such a dismantled and disorganized program," she wrote. "I was both socially isolated as well as pedagogically misdirected due to a lack of structure and foresight in the nonexistent studio component of this ersatz program."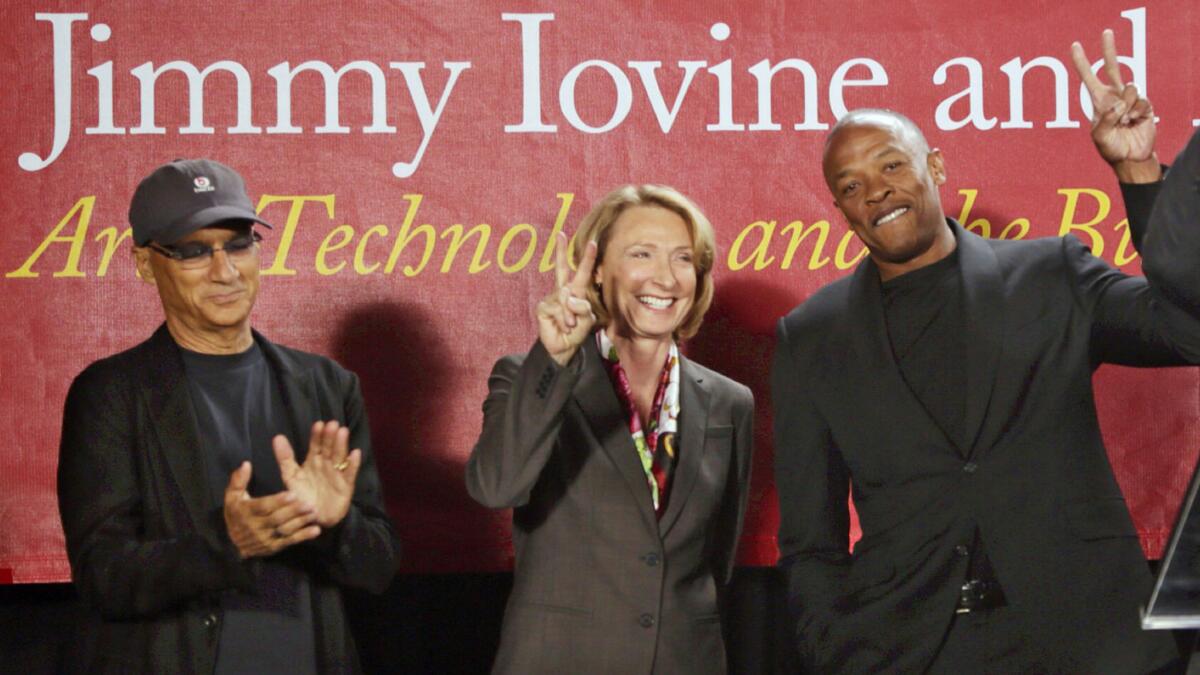 "I had no functioning 'Group Critique' class, the central component of an MFA degree," she added. "Further, the fall term entirely lacked the studio component of the program. In short, it did NOT exist — there was no midterm, no finals, nor any review of any kind for my studio practice, which is the essential purpose of an MFA degree in visual art."
Kwon also alleges that her Group Critique class met only once over the course of the semester, even though it was supposed to gather twice a week. For the class, she says she initially received an "Incomplete" on her transcript, which was then changed to a B without her knowledge. "I must ask you," she wrote, "how is it that a student could even PASS a class that was held on no more than one day?"
Bustamante, who landed at the university in January, after Kwon had already completed her fall semester, said she was unaware of the issue with the grades. "This is the first of me hearing about it," she said. "We'll have to get back to you."
Romans does not address Kwon's allegations about her grades in her statement but wrote:
"During her time in the fellowship program, HaeAhn requested numerous accommodations to offset the lack of MFA colleagues, including a request for double studio space, all of which were granted. Her spring group critique included two graduate artists, award-winning senior artists and a trio of exceptional faculty in Nao Bustamente, Edgar Arceneaux and Tala Madani. In addition, we have an extensive list of other faculty and visiting artists with whom she also worked. Finally, HaeAhn received personal invitations from artists who offered impressive networking opportunities. To our dismay, she took advantage of very few of these."
Kwon could not be reached for comment, but she ended her letter with a searing statement: "During my time at Roski, it became clear that I had never entered an MFA program; instead, I was participating in a sham under the leadership of an unfit dean and an administration irresponsibly ignoring the crisis."
I can tell you that we are doing a cluster hire that we're going to be able to announce very shortly.
— Nao Bustamante, Roski vice dean of art
Kwon's very public withdrawal comes at a delicate time for the Roski School of Art and Design. In addition to losing an entire MFA class last year, the school also saw numerous staff defections during this period — including artist Sharon Lockhart, who decamped to CalArts, and Frances Stark, a tenured professor who departed after a decade of teaching.
The turmoil follows the 2013 appointment of Erica Muhl, who has made numerous changes at the art school — including a name change (from the Roski School of Fine Arts to the Roski School of Art and Design) and adjustments in curriculum, plus other changes that ultimately led the entire class of studio art MFAs to withdraw in May 2015.
Roski, once #36 on U.S. News & World Report's list of top fine arts schools, now stands at #69 — where it is tied with the University of Kansas and Cal State Long Beach, among others.
Bustamente, however, says that Roski is moving forward. There is a full cohort of eight incoming studio art MFAs arriving in the fall (the class of 2018). "That was a highly competitive process," she said. "They're coming from really diverse traditional and non-traditional backgrounds."
"And I can tell you that we are doing a cluster hire that we're going to be able to announce very shortly," she added. "I can only say that I am bringing my experience to bear, my artistry to bear, and my goodwill and my complete sincerity in wanting to create a program for these students."
"I'm really excited to be in this environment," she added. "It's an art school among strong art schools. I mean, we are the art school."
MORE:
Behind the impasse that led USC's 2016 MFA students to withdraw in protest
'Heartbroken': 72 USC alumni write in support of withdrawn MFA students
The dean of the USC art school with only one MFA student responds to her critics
L.A. education foundation became a lucrative source of income for USC's Pat Haden and his relatives
Find me on Twitter @cmonstah.
Get our L.A. Goes Out newsletter, with the week's best events, to help you explore and experience our city.
You may occasionally receive promotional content from the Los Angeles Times.