Bob Seidemann, who shot iconic images of Janis Joplin and the Grateful Dead, dies at 75
He photographed Janis Joplin wearing nothing but beads. He also once captured the members of the Grateful Dead looking jaunty in black as they stood in front of a row of cookie-cutter houses in a Bay Area suburb.
Bob Seidemann, a photographer and art director known for his iconic images of '60s era rock stars, and for producing a controversial album cover featuring a partially nude pubescent girl for the band Blind Faith, died at his Bay Area home on Mare Island on Nov. 27. He was 75.
The cause was Parkinson's disease, according to Belinda Seidemann, his wife of more than 30 years.
"The graphics of the era were framed by the photos Bob took," says Douglas Brian Martin, a photographer and longtime friend of Seidemann's who has shot album covers for record labels including Virgin and A&M Records. "He gave a regal purity to hippies like the Grateful Dead. He made it look natural. They weren't posing."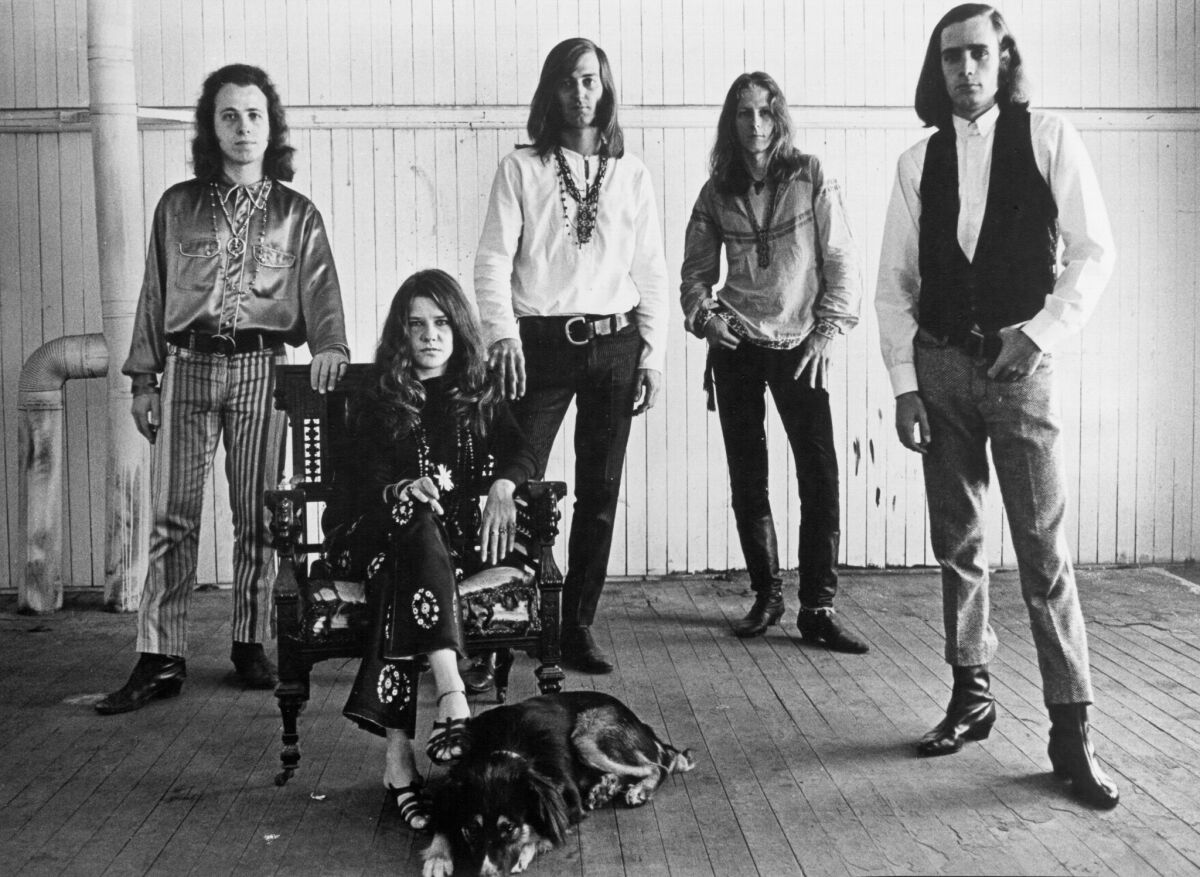 The natural quality of Seidemann's images could be attributed to the bond with his subjects — he was simply photographing his friends.
Drawn to San Francisco from his native New York in the 1960s by the burgeoning beatnik scene, Seidemann befriended the poets, artists, writers and musicians of the city's North Beach neighborhood. Those acquaintances included David Getz, the drummer for Big Brother and the Holding Company, the group fronted by Joplin.
"He just fell in with these people — it was just the crowd," says Belinda Seidemann. "So he began taking some pictures, and those were some of his very early pictures, of Janis Joplin and the Grateful Dead."
Photography led him to shoot and art direct album covers for The Grateful Dead, Randy Newman and Cheap Trick. But one of his most memorable and contentious covers was his first: the 1969 self-titled album for Blind Faith, a supergroup composed of Eric Clapton, Steve Winwood, Ric Grech and Ginger Baker.
Clapton asked Seidemann to devise the cover art, and he responded with an image that featured a shirtless 11-year-old girl holding a model airplane. (The girl, Mariora Goschen, was photographed with her parents' consent.) The image caused a sensation, with some critics describing the plane as a phallic symbol. In the United States, Goschen's image was replaced with a photo of the band.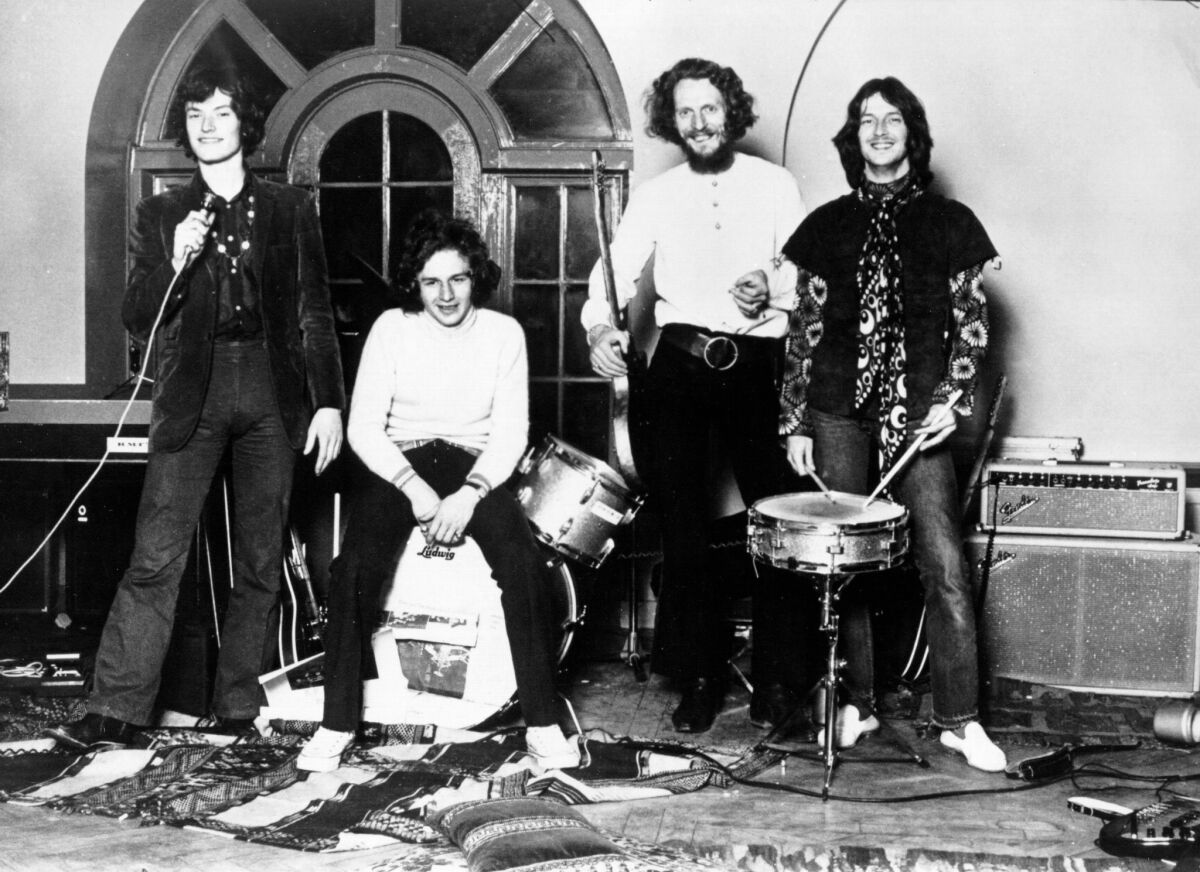 Seidemann insisted that the Blind Faith cover was not intended to be sexually interpreted.
"To symbolize the achievement of human creativity and its expression through technology, a space ship was the material object," he once wrote of the cover. "To carry this new spore into the universe, innocence would be the ideal bearer, a young girl as young as Shakespeare's Juliet. The space ship would be the fruit of the tree of knowledge and the girl, the fruit of the tree of life."
"It wasn't meant to be the titillating piece that everybody read," says Belinda. "He described the airplane as science and the future, and he wanted an innocent to be carrying that into the future."
Seidemann was born Robert Seidemann in New York City in 1941. He was raised in Woodside, Queens, near LaGuardia Airport, and as a boy, was fascinated with planes.
An undiagnosed learning disability made it difficult for him to read, so he attended a vocational high school, the Manhattan High School of Aviation Trades. After graduation, he got a job delivering film for a laboratory, a gig that turned him on to the possibilities of photography.
"He always described being on the street in New York, walking over to some studio, and delivering the film," says Belinda. "He'd get in the elevator and the elevator would open up and he'd see this glamorous scene — it was the late '50s, early '60s — this beautiful photo shoot. He'd deliver the film, get right back on the elevator and then be back on the street."
He soon landed a job as a photo assistant for Tom Caravaglia, who was then a commercial photographer, but would ultimately become known for his documentation of modern dance. One of Seidemann's assignments for Caravaglia was staging shoots for kitsch calendars featuring baby chickens and hay bales.
But even as Seidemann wrangled baby birds, his passion was beatnik culture and jazz. He moved in the 1960s to San Francisco, because, as Belinda says, "he started hearing that all the beatniks were going to the coast." (It was in San Francisco where he met the young Belinda Bryant, whom he would marry in 1983.)
His commanding presence — "he was 6'2" and his mouth was as big as he was," says Belinda — made him a natural to shoot unruly rock bands: "He could walk into a room and he could get their attention. They all liked him, and he liked them."
The graphics of the era were framed by the photos Bob took. He gave a regal purity to hippies like the Grateful Dead.

— Douglas Brian Martin, photographer
In the 1970s, the Seidemanns relocated to Los Angeles — where Bob would create work for the record labels and where Belinda would ultimately become an Emmy-nominated make-up artist.
Seidemann's album covers for Warner Bros., Columbia Records and A&M Records often included wry references to culture, both high and low. His design for Jackson Browne's 1974 album "Late for the Sky" contained a stark image of a single burning light underneath a cloud-filled sky and was inspired by a painting by Belgian surrealist René Magritte.
In the 1990s, he returned to one of his youthful passions — airplanes — in a series titled "Airplane as Art." The collection consisted of artfully framed black and white images capturing the sculptural aspects of aircraft, as well as their designers and pilots. Photos from the series are now part of the permanent collection at the Getty Museum.
Martin says Seidemann never lost his ability to craft an artful image.
"About 15 years ago, I did an installation in Marina del Rey," he recalls. "I wanted to take pictures of it. Bob said, 'I'll take the pictures.' He showed up with a Hasselblad and no light meter. I thought, 'Seidemann has lost his mind!' He said, 'I don't need a light meter.' And every shot was perfect. He knew what he was doing."
Seidmann was diagnosed with Parkinson's roughly half a dozen years ago, after which he and Belinda retired, and left Los Angeles for Mare Island.
The photographer is survived by his younger brother, Donald Seidemann, who lives in Seattle, and Belinda. The couple had no children.
Sign up for our weekly Essential Arts & Culture newsletter »
Twitter: @cmonstah
ALSO
Johnny Hallyday, Gallic rocker worshiped as the 'French Elvis,' dies at 74
Jerome Crowe, the FBI agent who delivered the ransom money in the Frank Sinatra Jr. kidnapping, dies at 93
More unreleased Jimi Hendrix studio recordings coming via 'Both Sides of the Sky'
Get our L.A. Goes Out newsletter, with the week's best events, to help you explore and experience our city.
You may occasionally receive promotional content from the Los Angeles Times.